A basemap provides a reference map for your world and a context for the content you want to display in a map. When you create a new map, you can choose which basemap you want to use. Change the basemap of your current map at any time by choosing from the basemap gallery or using your own basemap.
The evolution of basemaps has quietly changed the way of life for the everyday mapping professional. They make it easy to create most maps. Billions of ArcGIS maps utilizing these basemaps are created and shared every week. The examples seen here link to the detailed descriptions pages where each can be read about, and then opened in a live window.
These basemaps are multiscale, continuous, and provide global coverage.
Multiscale
This means that as you zoom into or out of a map, the features and detail that you see change. The ArcGIS basemap collection is continuous in scale. Zoom from the entire planet into the details of your neighborhood and down to a single parcel.
Continuous
The extent of the map never stops; basemaps wrap around the surface of the earth.
Global Coverage
These maps cover the entire surface of the earth. Basemap coverage and levels of detail are improving each day as more data is added to the system.
What kinds of Basemaps are available in ArcGIS Online?
Imagery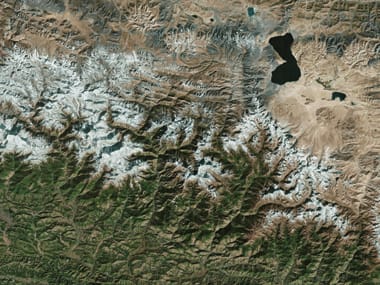 World Imagery provides satellite and aerial, cloud-free imagery in natural color, at one meter or less, of many parts of the world and lower-resolution imagery worldwide.
Imagery with Labels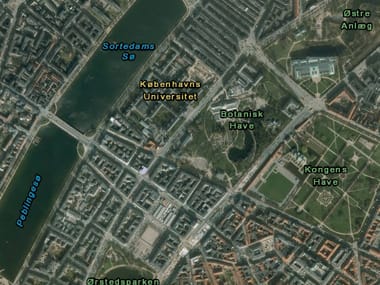 With exactly the same imagery as the World Imagery basemap, this map includes political boundaries and place-names for reference purposes.
Streets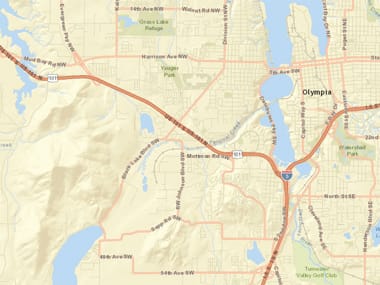 This comprehensive street map includes highways, major roads, minor roads, railways, water features, cities, parks, landmarks, building footprints, and administrative boundaries overlaid on shaded relief.
Topographic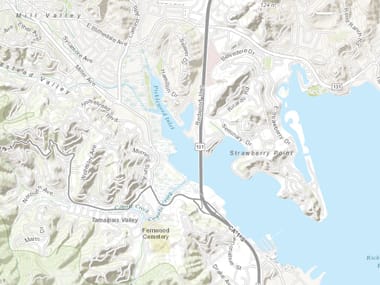 This basemap shows cities, water features, physiographic features, parks, landmarks, highways, roads, railways, airports, and administrative boundaries overlaid on land cover and shaded relief for added context.
Dark Gray Canvas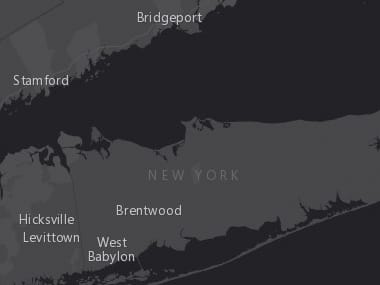 This dark basemap supports the overlay of brightly colored layers, creating a visually compelling map graphic that helps readers see the patterns intended by allowing your data to come to the foreground.
Light Gray Canvas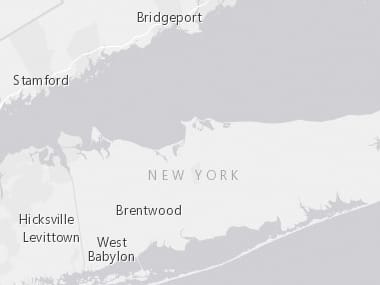 Like its dark counterpart, this basemap supports strong colors and labels against a neutral, informative backdrop. The canvas basemaps leave room for your operational layers to shine.
World Transportation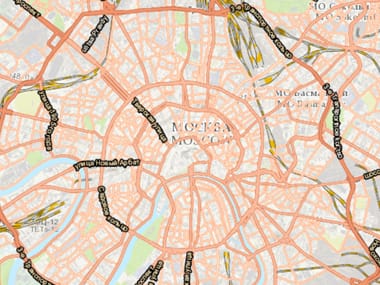 This reference map details the global transportation system with a street name reference overlay that is particularly useful on top of imagery.
Oceans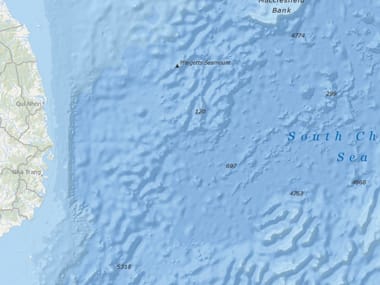 The Oceans basemap (showing coastal regions and the ocean seafloor) is used by marine GIS professionals and as a reference map by others in the oceans and maritime community.
Terrain with Labels (Vector)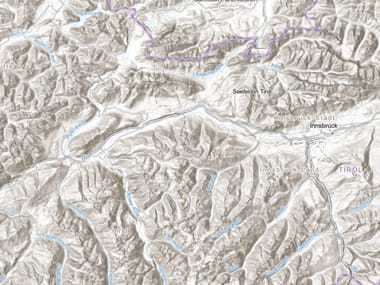 New in the fast-drawing vector format, this basemap features elevations as shaded relief, bathymetry, and coastal water features that provide a neutral background with political boundaries, and place-names for reference purposes.
OpenStreetMap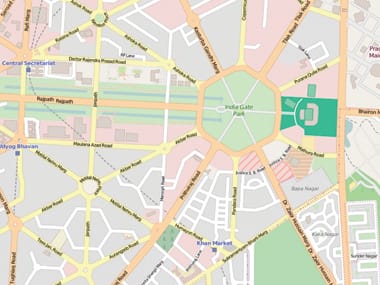 OpenStreetMap is the open collaborative project to create a free editable map of the world. Volunteers gather location data using GPS, local knowledge, and other free sources of information.
USA Topo Maps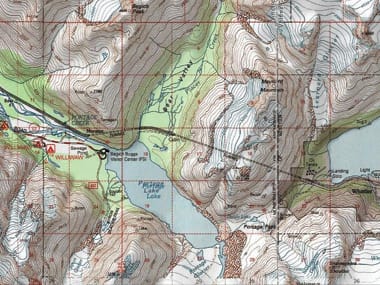 This set of maps provides a useful basemap for a variety of applications, particularly in rural areas where topographic maps provide unique details and features from other basemaps.
USGS National Map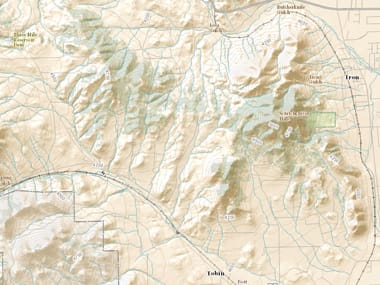 This composite topographic basemap of the United States by USGS includes contours, shaded relief, woodland and urban tint, along with vector layers, such as governmental unit boundaries, hydrography, structures, and transportation.
—–
This post is excerpted from The ArcGIS Book, Second Edition: 10 Big Ideas about Applying The Science of Where, by Christian Harder and Clint Brown. The twin goals of this book are to open your eyes to what is now possible with Web GIS, and then spur you into action by putting the technology and deep data resources in your hands. The book is available through Amazon.com and other booksellers, and is also available at TheArcGISBook.com for free.
Commenting is not enabled for this article.