Conserving water is a strategic priority for many water utilities, especially those facing drought. Yet conservation is complex. There are too many moving pieces to have a single, silver-bullet solution.  To conserve water in an appreciable way, your utility must focus on increasing water efficiency and reducing customer demand.
You can do both with ArcGIS. Map-based visuals, spatial analytics, and collaboration capabilities help you deploy proven workflows, templates, and applications that save water.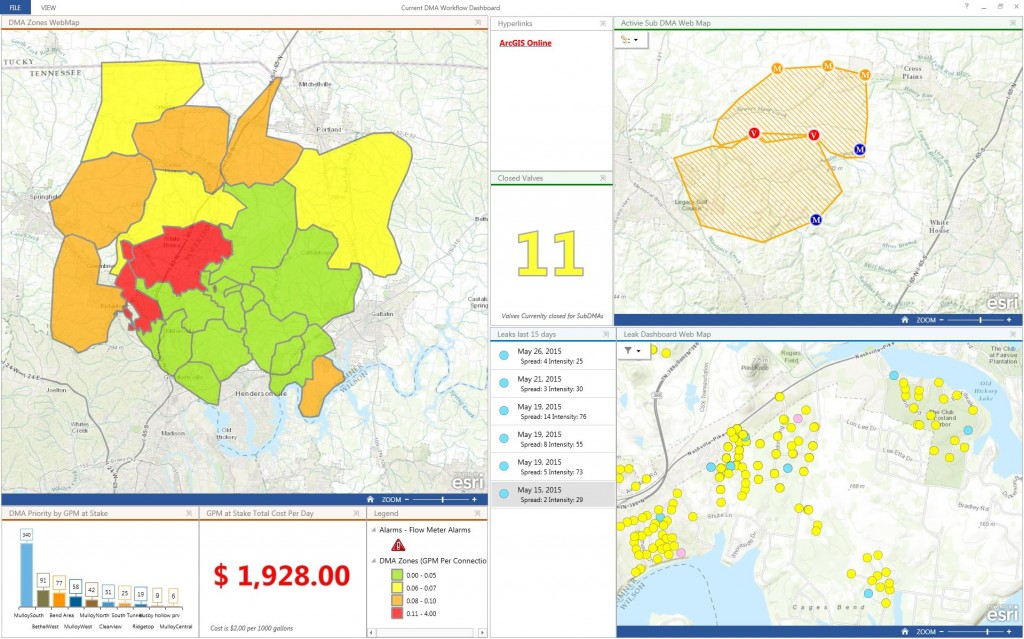 To make sure you're getting the most of your technology for water conservation, we're releasing this four-part, technical webinar mini-series called "Saving Water with ArcGIS."
Why Join the Webinar Mini-Series? 
In each of the four free hour-long webinars, the Esri Water Practice will show you how to increase conservation by using your existing GIS platform. Each webinar builds off the former, and we spread them over four months. You may register for one or all four, but registration is required for each of these complimentary webinars. Watch for emails linking you to the registration page.
Here are details on each.
Webinar 1 – Improve Water Conservation and Combat Drought with ArcGIS (Th., Aug. 27)
Learn how ArcGIS supports workflows for
Organizing and sharing conservation information
Understanding customer behavior
Empowering customers to change their behavior
Cross-cutting workflows across your utility departments
 Webinar 2 – Optimize Field Operations and Emergency Response with ArcGIS (Th., Sept. 24)
Respond faster to leaks and main breaks by leveraging real-time analytics. Collaboration tools help you act fast and strategically on what your data shows, so you increase efficiencies and cut water loss.
Webinar 3 – Reduce Water Loss, Drive Conservation with ArcGIS (Th., Oct. 22)
A variety of leak-detection tools helps you conserve water. Learn how to apply analytics and proven solutions to reduce distribution-network leakage. This webinar focuses on the use of district metering areas (DMAs), leak logger optimization, and nighttime flow testing.
Webinar 4 – Understand Water Conservation Through Reporting with ArcGIS (Th., Nov. 19)
Learn how your utility's efforts affect water conservation. By configuring Esri maps, dashboards, and reporting tools, you can defend and document your utility's strategic efforts to curb water loss.
Stay Connected with Esri Water
To make sure you don't miss any of this webinar series, join the Esri Water Group on Meetup.com. In addition, you may join the ArcGIS for Water Utilities group on Esri's GeoNet, for professional networking and GIS discussions.