Election Web Apps are in demand. They help the public understand where to vote, report/predict results and tell the story of this unprecedented election. As the Election Web App season is about to launch into high gear, be aware that  your web apps may get more traffic than anticipated. Consider these best practices to prepare your data and web maps to perform at their finest for your audience. Who knows when your Election Web App may go viral!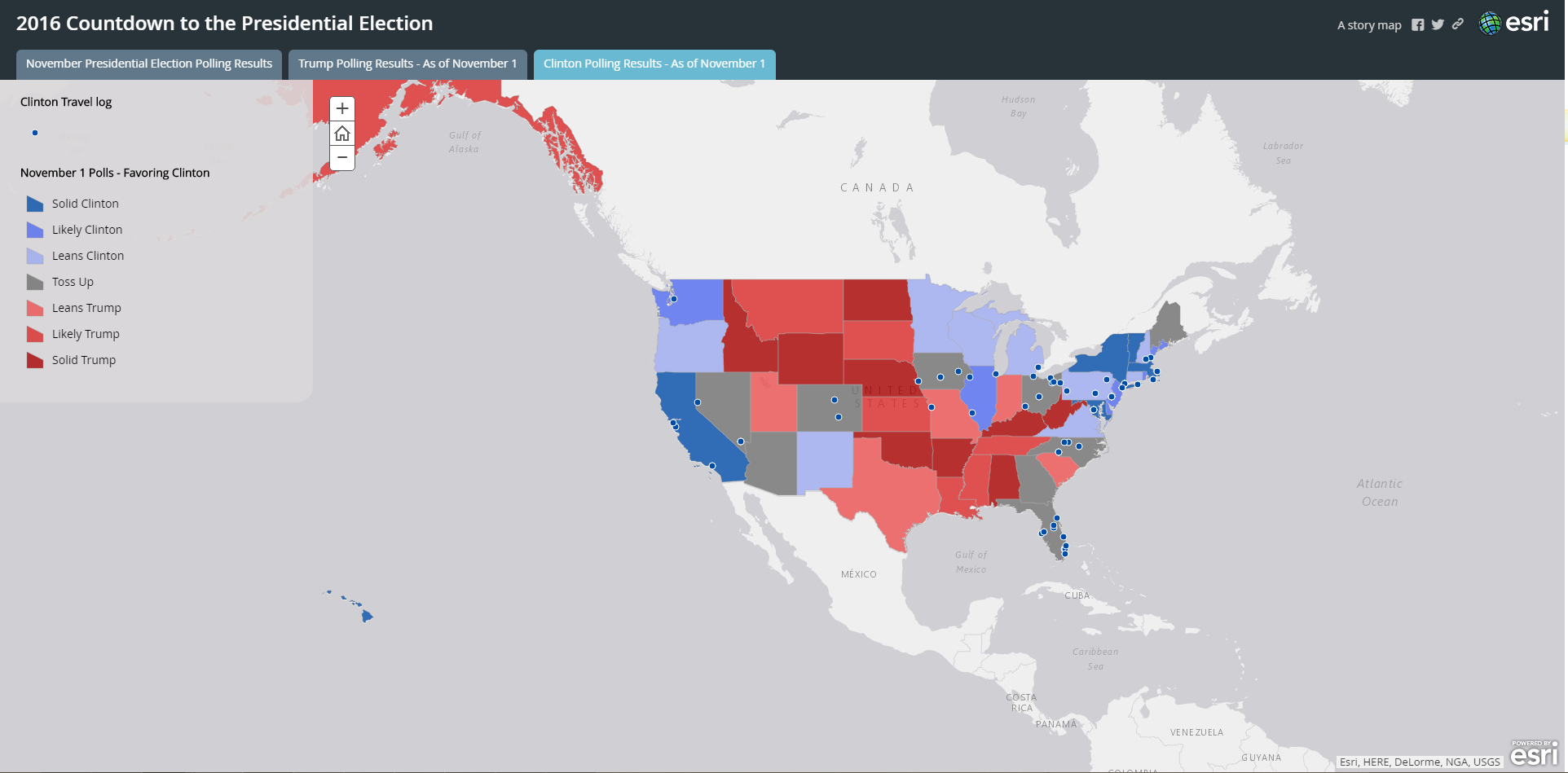 Pick the most appropriate Layer Type for your data and workflow
Create a tile service for large complex datasets that don't need to be updated frequently. Tip: Enable pop ups on your tiled layer and include attribute information.
Use a Feature Collection if your data has less than 1,000 features and doesn't need to be updated by multiple users.
Use a Hosted Feature Service that is optimized for high demand.
Tip: Host your service in ArcGIS Online and let ArcGIS Online scale to meet the demand of your application.
Configure your hosted Feature Service to be optimized for high demand by ensuring the following requirements are met.
Ensure that editing is disabled on the Hosted Feature Service. Tip: As editing needs to be disabled, you can update your data with full editing control. The owner of the service can also overwrite the data.
Remove any filters from the Hosted Feature layer. If you need a subset of your data, publish the filtered data as its own layer.
Ensure that there are less than 8000 points and less than 250,000 vertices in your data.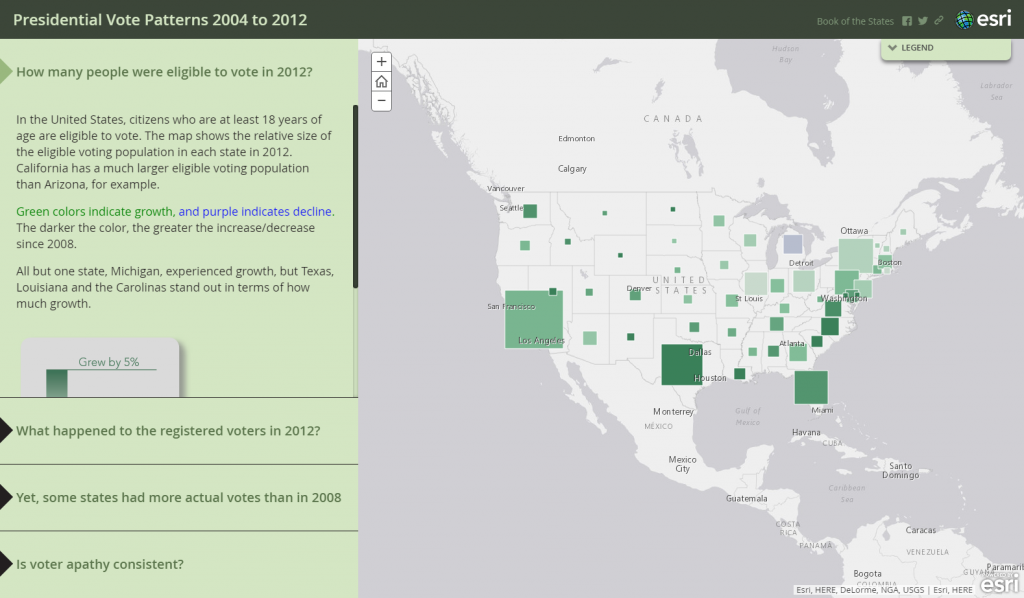 If you are using the JavaScript API to make a custom Election Web Application, set the feature layer to use Mode_Auto. This will allow your app to take advantage of hosted feature services optimized for high demand.
We look forward to seeing all of the great Election Web Applications that will be made in the coming week. Feel free to leave questions or links to your apps in the comments below.
Happy Election mapping!