Work smarter with the power of location
---
Maps reveal new patterns and trends in data and add to the way data science and machine learning (ML) techniques model relationships in information. Map data helps drive organizational efficiency, creating better use of resources and smarter ways to work. Location, as applied to the seamless integration of Esri and IBM software, is the context for modern asset and space management and improved public safety and security. Find out how the ArcGIS platform enables and extends IBM solutions deployed on-premises or in the cloud.
Facility and space management: IBM TRIRIGA
IBM TRIRIGA with Esri ArcGIS Indoors provides your employees with a great workplace experience, enables effortless wayfinding across your workplace, and allows easy location of facilities' accommodations and other amenities on easy-to-use, interactive maps.
Learn more and schedule a demo
Asset management: IBM Maximo Spatial
For asset-intensive organizations that need to manage equipment, schedule work, and predict problems before they happen, IBM Maximo Spatial powered by ArcGIS is a leading asset management solution.
See Maximo Spatial presentation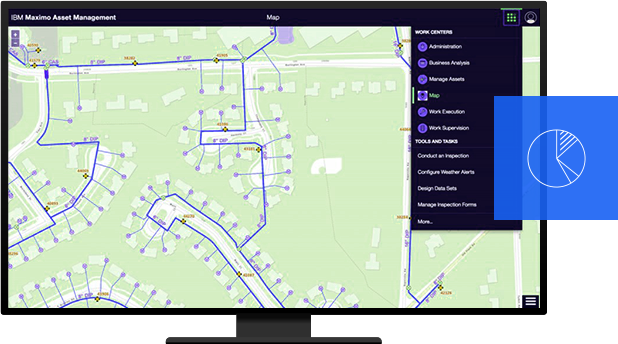 Identity analytics: i2 Analyst's Notebook
IBM i2 security solutions, enabled and extended by ArcGIS, provide deep link analysis, fraud detection, and identity determination for government public security and safety agencies as well as banking, insurance, and retail organizations.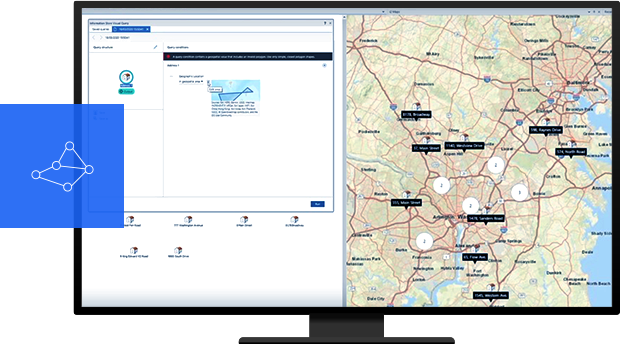 Access weather data from The Weather Company
Manage spatial data: IBM Db2 and Informix
Esri software powers the spatial data types and query functions within IBM Db2 Spatial Extender (LUW and z/OS versions) as well as IBM Informix. With Db2 and Informix spatial information management configured, ArcGIS Enterprise adds powerful geodatabase functionality, advanced administrative tools, spatial analytics, geoprocessing, and web map publishing capabilities.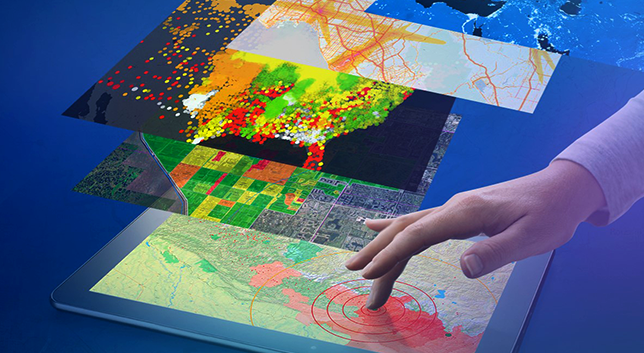 Deep Learning: IBM Watson with ArcGIS
Take advantage of ArcGIS Notebooks and the ArcGIS API for Python (ArcPy) to compose, train, and run geospatial AI/ML models with IBM Watson.
Accelerate clients on their journey to insightful and intelligent facilities management by combining TRIRIGA's powerful integrated workplace management system with Esri ArcGIS Indoors interactive maps, along with IoT data and indoor positioning systems.
---
Lisa Barclay
Business Development Executive, IBM TRIRIGA at IBM