Thank You to our 2018 Sponsors
Booth #103
Since 1996, Cityworks® has been helping organizations maintain smart, safe, and resilient communities by streamlining the care of public infrastructure, permitting, and property. Built exclusively on Esri® ArcGIS® technology, Cityworks' web GIS-centric system combines the authoritative asset inventory in a geodatabase with business process applications for managing workflow, scheduling resources, and prioritizing activities. Time-tested and proven, Cityworks is Empowering GIS® at more than 700 organizations around the world, saving time and money while improving operational efficiencies.
Booth #102 - Morris P Hebert Inc
Since 1980, MPH has been in the business of collecting and mapping data. In 2000, MPH began offering GIS services to complement its other geospatial services. Since then, MPH has completed numerous GIS projects for some of the country's major oil & gas companies, local municipalities, regional airports, seaports, and commercial businesses. Our projects have included everything from data collection and creation to development and implementation of sophisticated GIS systems. MPH has been an ESRI Business Partner since 2001 and is licensed to provide professional surveying services in 14 states.
Booth #101 - Environmental Science Services Inc
Established in 1996, Es² is a registered engineering firm (LA, TX, MS, FL) focused on leading-edge technologies in GIS, GPS, photogrammetry, and remote sensing. Es² offers an industry-leading array of GIS consulting and field services to support our government and private-sector clients. Our diverse background, experienced and professional teams, combined with the most current Enterprise GIS technology allow Es² to provide customized, web-based, enterprise-wide solutions using the Esri platform.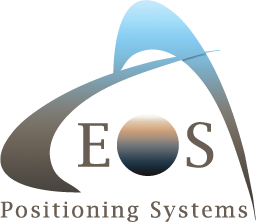 Booth #105 - Eos Positioning Systems
Eos Positioning Systems® believes high-accuracy field location should be simple, affordable, and intuitive. Our team built the world's 1st Bluetooth® GNSS receivers for any iOS, Android and Windows smartphone or tablet.

Arrow Series™ GNSS receivers provide field crews with real-time submeter / centimeter positioning directly into Collector and Survey123. Arrow utilizes all four global constellations, SBAS, RTK and Atlas correction services. The Arrow is rugged, waterproof, and futureproof. See why GIS users are choosing Arrow. Visit us at booth #105.
Booth #104 - Navigation Electronics, Inc.
Navigation Electronics, Inc. (NEI) was formed in 1984 as a division of John Chance & Assoc., performing instrument sales and service to the offshore oil and related industries. In 1988, NEI began expanding its service to land, hydrographic, geodetic surveyors, as well as GIS & Mapping professionals. In 1989, NEI was one of the first Trimble GPS distributors and quickly grew to become one of the largest distributors of GPS surveying and mapping equipment. NEI's corporate headquarters is located in Lafayette, LA with satellite offices throughout the Southeast.