Overview
---
What is geoSherpa?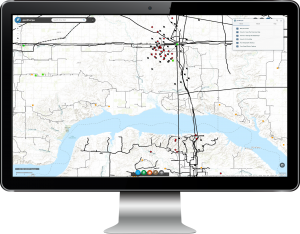 geoSherpa is an interactive tutorial system, built for Web GIS that guides your users with step-by-step tours, video tutorials, and FAQs through your Web AppBuilder for ArcGIS® and Geocortex® applications. With geoSherpa, you can integrate your documentation into your Web GIS applications to simplify training, reduce support tickets, and increase Web GIS adoption.
geoSherpa delivers simplified, effective training supporting all your users and organizational workflows. It eliminates GIS jargon and reduces one-on-one training needs by offering engaging interactive, video, and text tutorials empowering all learning styles.
Interactive Training Made Simple!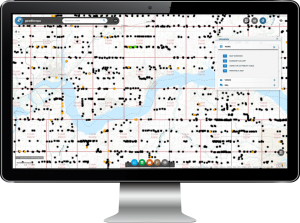 geoSherpa is designed to support any Web GIS but is proven effective for Web AppBuilder for ArcGIS® and Geocortex® learning and adoption. Whether highlighting basic functionality or guiding your users through complex workflows and components, geoSherpa Guides increase user acceptance and reduce support costs.
Build and deploy interactive tutorials without having to code

Quickly onboard and teach any level of user to become an expert in your Web AppBuilder or Geocortex® applications.

geoSherpa Guides deploy easily into Web AppBuilder for ArcGIS® with the geoSherpa Web AppBuilder Widget.
With the geoSherpa Deployment Tool for Geocortex®, you can easily deploy site-specific Guides and get your users learning today.
What comes with geoSherpa?
geoSherpa provides your users step-by-step interactive tours, video tutorials, and frequently asked questions (FAQs) to simplify Web GIS training, reduce support tickets, and increase Web GIS adoption. All at one simple price! With your annual organization you get:
Unlimited Guides for sites and Web GIS applications
No per user fees
Unlimited tours, videos, and faqs
Free technical support
geoSherpa consists of the following three components making the creation and deployment of geoSherpa Guides simple, intuitive, and without the need to delve into code.
geoSherpa Planner

geoSherpa Planner is a Windows Desktop application providing a simple WYSIWIG development environment to create and manage your guides.

geoSherpa Widget

geoSherpa's Web AppBuilder Widget allows your to easily integrate geoSherpa Guides. Drop the geoSherpa Widget into your Web AppBuilder for ArcGIS (Developer Edition). It is as simple as cut and paste.

geoSherpa Deployment Tool

geoSherpa's Deployment Tool for Geocortex provides a simple interface to install or remove geoSherpa Guides quickly and efficiently.
Additional Resources
Industries
National Government
Electric and Gas Utilities
Petroleum and Pipeline
Public Safety
Telecommunications
Works with
System Requirements
OS: Microsoft Windows version 7 or later
Processor: 1.6 GHz or faster
RAM: 2 GB minimum, 4GB or greater recommended
Disk: 200MB minimum
Other: .NET Framework 4.5.2 or later
Version
1.0
Listed Date
Jul 1, 2019
Contact Information
Digital Data Services, Inc.https://www.geowidgets.ioEmail+1 720-668-8055