Data integration
ArcGIS AllSource provides a unified experience for robust data ingestion and a flexible ontology for analysts to work with both structured and unstructured data. Seamlessly integrate data from many sources into a single unified view and conduct multidimensional visualization, all-source analysis, and intelligence production in one powerful desktop environment.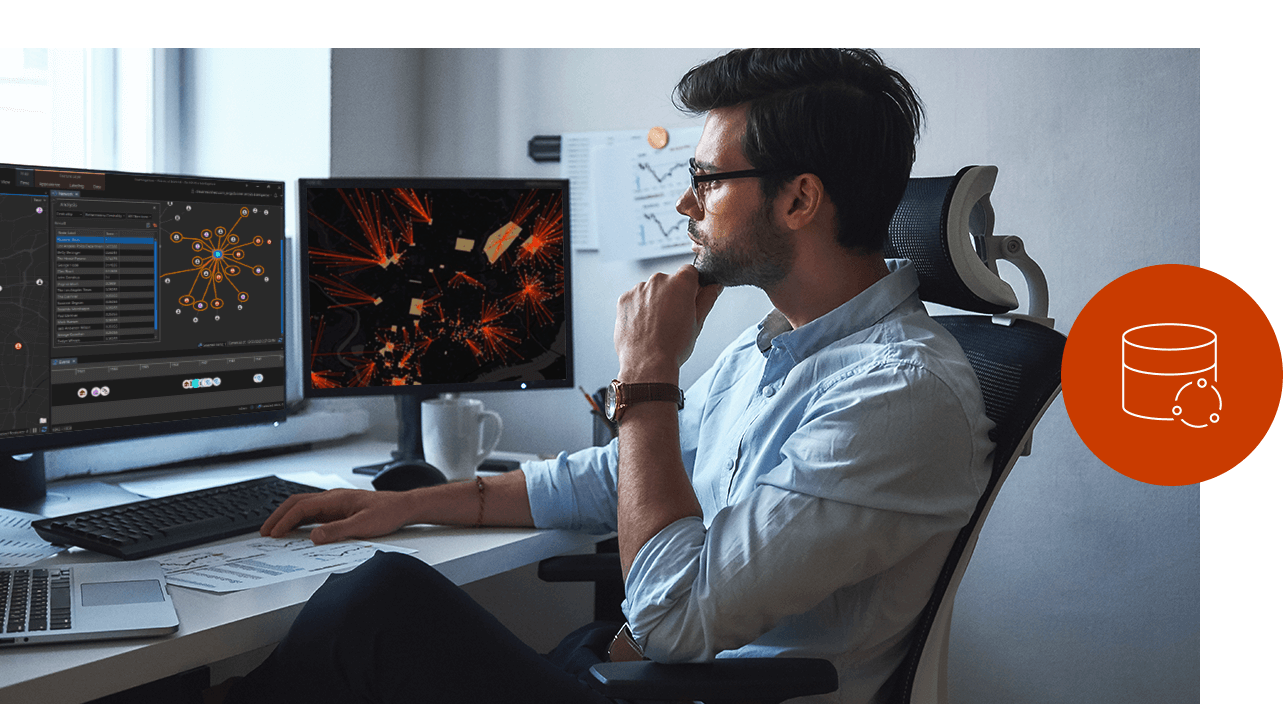 Multidimensional visualization
Explore all sources of intelligence information and develop understanding through rich visuals. Use 2D and 3D maps and link charts, timelines, and graphs to visualize locations, times, and relationships. Our flexible intelligence analysis software allows you to customize the interface to your preferences for more productive investigations.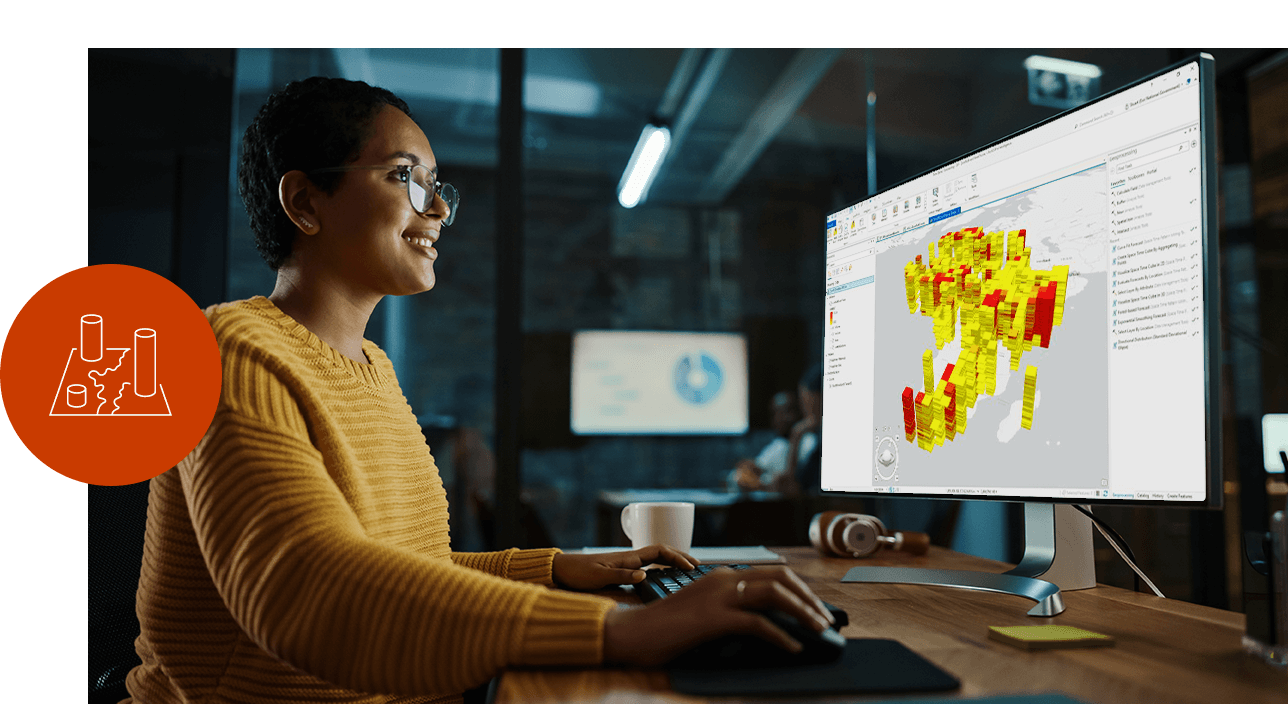 Intelligence analysis
Perform analysis on diverse data types from a wide range of sources to identify key people, events, tracks, and places. Filter data and quantify patterns to increase understanding. Leverage advanced analytical techniques, including geospatial analysis, movement analysis, temporal analysis, link analysis, and text analytics.
Intelligence production
Convert raw information into partially or fully developed intelligence and produce high-quality products. Standardize products with professional symbology and report templates. Disseminate intelligence to peers and consumers through projects, reports, files, and services or in print for large-format wall displays.
---
Talk to someone on our sales team
7:00 a.m.–5:00 p.m., Monday through Friday (PT)