Optimized drone data management
Increased computing performance permits you to manage aerial data collected during longer flights and enables you to generate more in-depth site analysis from your drone imagery.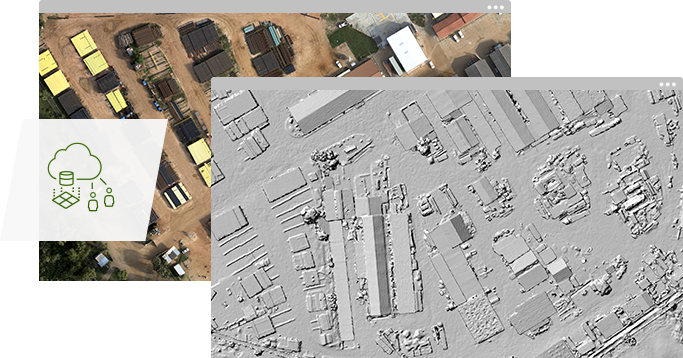 Dynamic image services for fast data delivery
Optimize and consolidate multisource data in drone output products.
Organized, project-based work environment
A project-based workflow helps organizations manage imagery exploitation across the enterprise.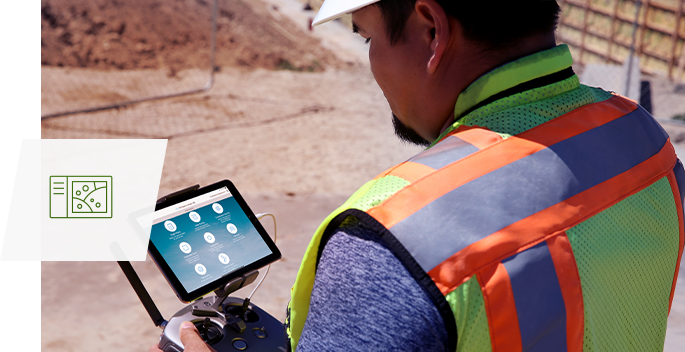 Powered by Site Scan
---
ArcGIS Site Scan, Esri's scalable, cloud-enabled photogrammetry platform, is an essential component of the Enterprise Drone Mapping and Analysis Collection. ArcGIS Site Scan makes it easy to track flights, drone hardware, and flight history, as well as create custom preflight checklists for drone teams. 2D and 3D outputs are quickly available for measurement and analysis on the web. ArcGIS Site Scan allows data to be shared in formats that stakeholders can understand, whether through ArcGIS Site Scan's online portal or published to ArcGIS Portal or ArcGIS Online for distribution and collaboration.
Speak to a representative