ArcGIS Experience Builder empowers you to quickly transform your data into compelling web apps without writing a single line of code. Build mapcentric or nonmapcentric apps and display them on a fixed or scrolling screen, on single or multiple pages. Perform a drag-and-drop operation to choose the tools you need from a rich set of widgets, design your own templates, and interact with your 2D and 3D content—all within one app. With ArcGIS Experience Builder, your web apps look great and run seamlessly on mobile devices.
If you can envision it, you can build it
Amplify your data, maps, and apps by putting them all in one place.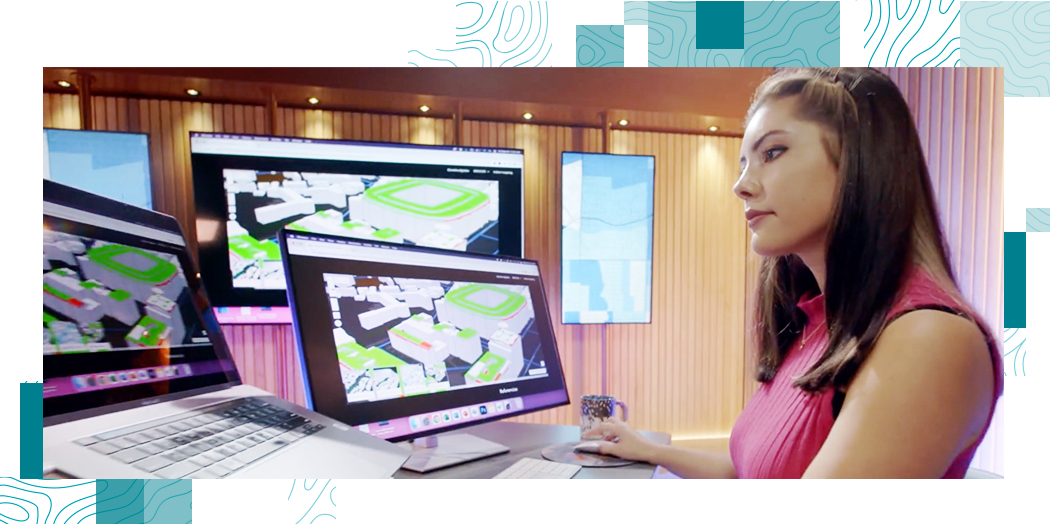 A platform for apps
---
Create, deploy, and manage apps in a single place
Built by you
---
Choose the type of apps you want to build
Integrated 2D and 3D
---
Interact with both types of content in one app
Modern interface
---
Build easily with drag-and-drop components
Mobile-first design
---
Deploy responsive, functional apps to any device
Configurable
---
Customize widgets and templates to meet your needs
How it works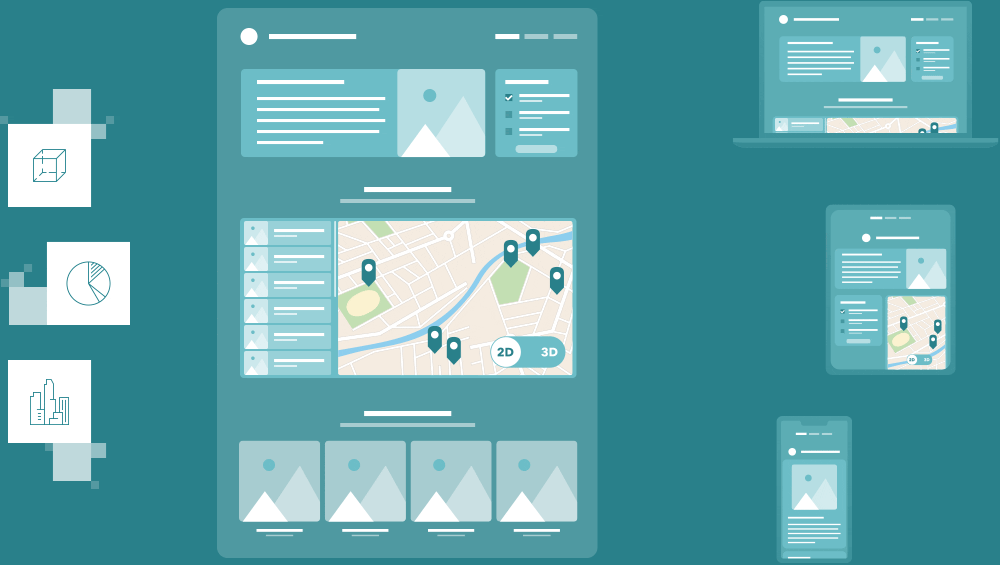 Build your app based on a designer-made template or start from scratch.
Bring in maps and feature layers. Add both 2D and 3D data for an integrated view.
Choose widgets to include in your app, such as maps, images, text, and lists. Organize widgets on a single page or across multiple pages.
Customize the look and feel of your app with themes. Set colors that make your data pop and add your own branding.
View and interact with your completed app using the live view feature. When your app is done, publish and share it with the audience of your choice.
Case Study
North Carolina DOA real estate property search
The State Property Office and Patrick Engineering Inc. created a new site to manage the state's real estate inventory with ArcGIS Experience Builder.
Fully integrated and included with ArcGIS
ArcGIS Experience Builder is built into ArcGIS Online and ArcGIS Enterprise, so it leverages all of your existing data. Choose a software as a service (SaaS) or on-premises deployment to fit your needs. In addition, ArcGIS Experience Builder is built on an extensible framework, so developers in your organization can build their own widgets and templates. This results in agile web apps that aid in decision-making across multiple projects.
Frequently Asked Questions
Get answers to the most commonly asked questions about ArcGIS Experience Builder.
Please share your information and our sales team will contact you soon. We look forward to communicating with you.