ArcGIS Indoors is a complete indoor mapping system for smart building management. It organizes computer-aided design (CAD), building information modeling (BIM), site scans, and operational datasets into floor-aware indoor maps to support facilities, workplace, operations, and maintenance applications and use cases. Executives, supervisors, mobile staff, and employees can better understand, maintain, and operate workplace environments with ArcGIS Indoors.
Create, curate and share indoor maps and apps
---
Support facilities, workplace, operations, and maintenance workflows across your organization with indoor maps and apps.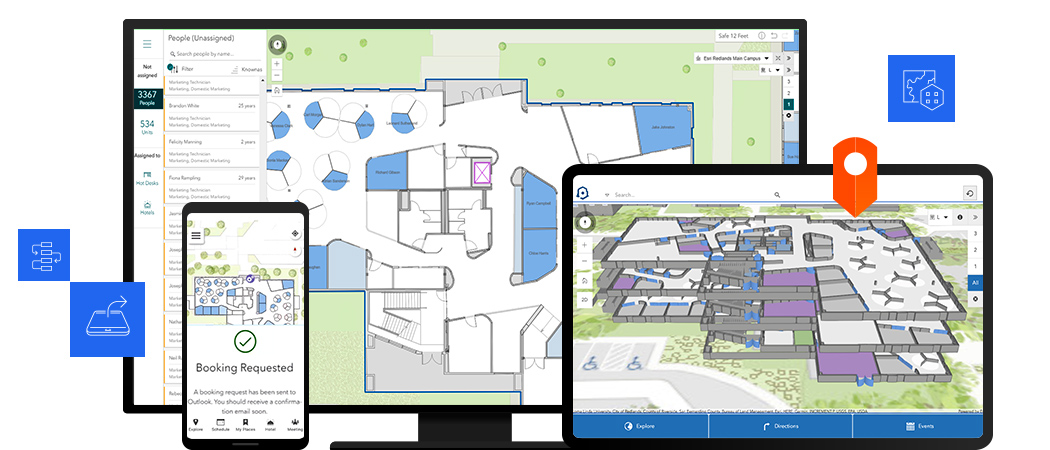 How ArcGIS Indoors works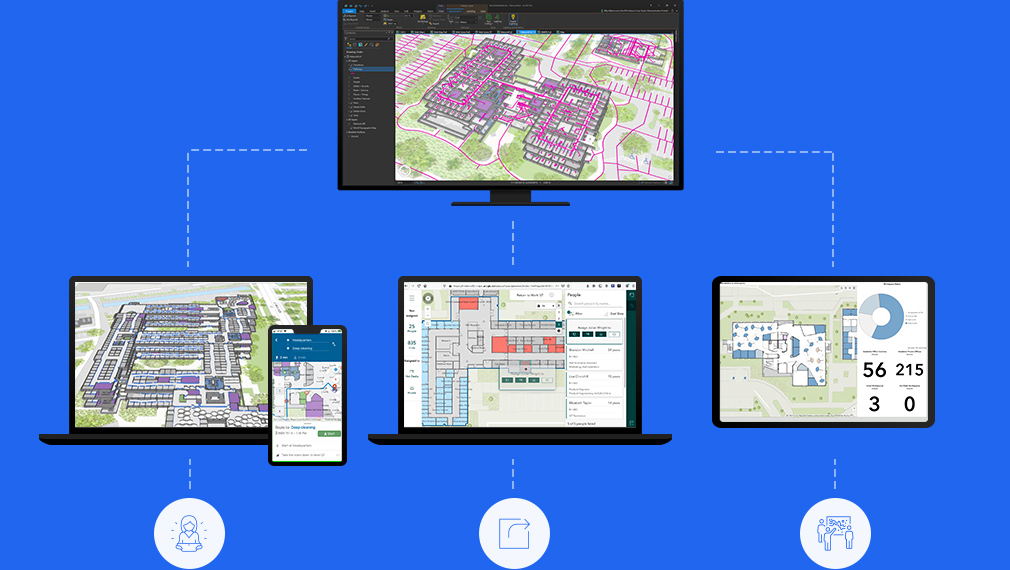 Create indoor maps
Combine your disparate CAD and/or BIM files and all facility and asset information to create floor-aware indoor maps, for occupants and visitors.
Share across your organization
Create shareable 2D and 3D indoor maps for use by anyone in your organization, including visitors to your workplace.
Empower the workforce
Empower employees with indoor maps and apps to locate amenities, find and book available workspace, navigate building, and report service issues.
User Story
Raleigh Water
---
Raleigh Water enables a vertical asset management program using ArcGIS Indoors to generate 2D and 3D representations of their interior spaces.
Explore the user story
Documentation
---
Find answers and information about ArcGIS Indoors
Show More
Become a part of the ArcGIS Indoors community
Contact us to get started with ArcGIS Indoors