The ArcGIS Network Analyst extension enables the effective movement of goods, efficient organization and coordination of vehicles, and intelligent transport network analysis. Make smarter decisions by developing strategic routing plans. Save time and money by creating and implementing daily route plans to solve vehicle routing problems and perform postroute spatial network analysis for greater insight. Integrate with existing workflows and business systems for increased organizational efficiency.
Routing tools for all your business needs
How ArcGIS Network Analyst works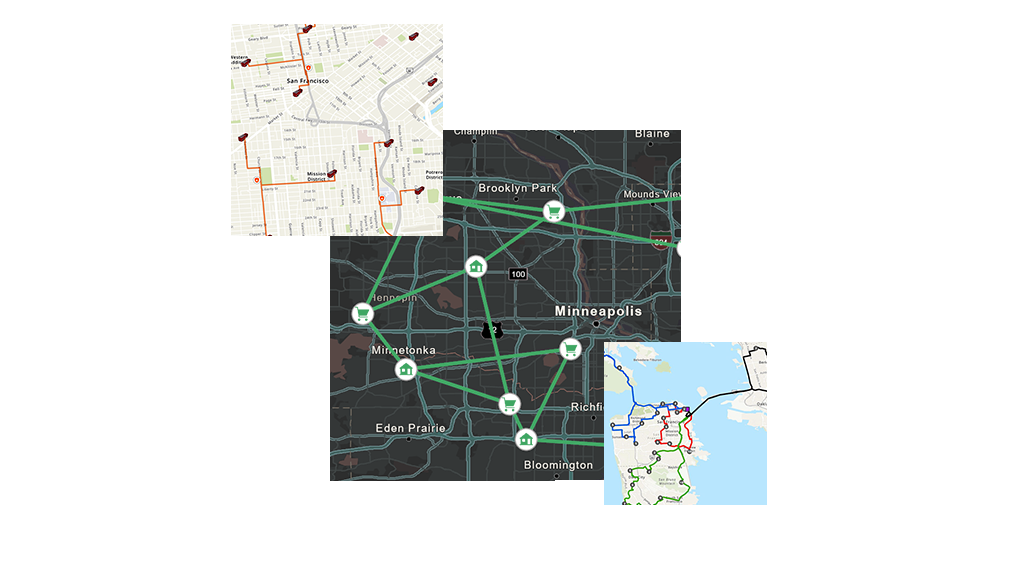 Select Network Analyst extension
Choose the right tools for your organization's needs from a vast selection of advanced routing tools.
Solve complex routing problems
Create intelligent models and use case-specific routes. A comprehensive set of business rules helps users model real-world transportation scenarios.
Share your results
Easily share and communicate plans across your organization within existing workflows to enhance decision-making and increase operational efficiency.
Success story
Analysis and maps prevent fraud
---
The United States Postal Service produces monthly analysis and map reports to carefully monitor drivers to detect fuel card fraud.
Maximize your routing efficiency
---
Solve vehicle routing problems, develop strategic route plans, and share them across your organization. Perform post route analysis with ArcGIS Network Analyst extension for ArcGIS Pro and ArcGIS Enterprise.
Documentation
---
Find answers and information to get started and complete your projects.
Show More
---
Please share your information and our sales team will contact you soon. We look forward to communicating with you.