Access spatial data science anytime
ArcGIS Notebooks within ArcGIS Online is a software-as-a-service (SaaS) offering that allows you to access your spatial data science workspace 24/7.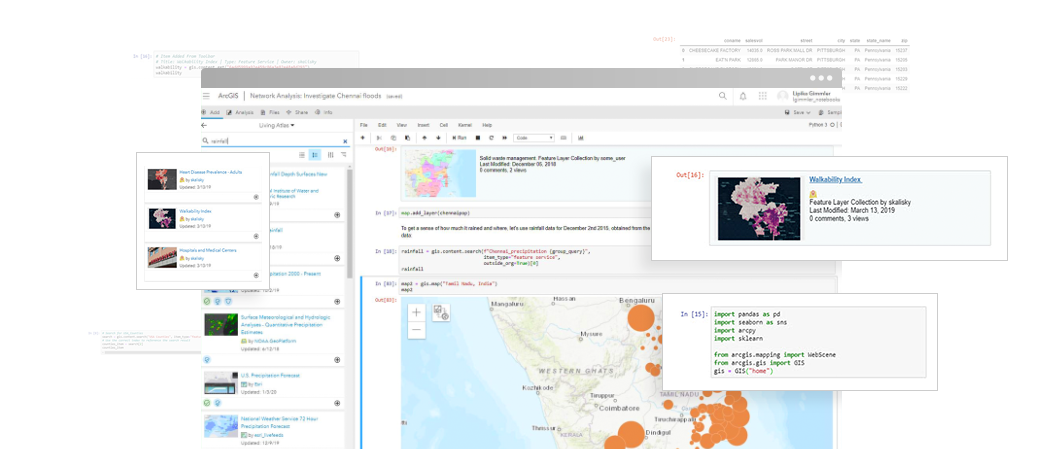 Try ArcGIS Notebooks in ArcGIS Online
Sign into your ArcGIS Online account to access ArcGIS Notebooks
Chat now
Begin a conversation online.
Send a message
Get an email response.
Call us
Speak with a representative.
(United States)