ArcGIS Pro Intelligence is intelligence analysis software built for intelligence analysts working in the military and in civilian intelligence agencies, law enforcement, and the private sector. Use link analysis, 2D and 3D maps, timelines, imagery exploitation, and graphs to uncover patterns, trends, and relationships in data to inform decision-making. ArcGIS Pro Intelligence scales to meet your mission whether you need to conduct movement analysis, understand patterns of life, or perform investigative analysis. ArcGIS Pro Intelligence is interoperable and extensible, supporting your data integration strategy across multiple domains in connected, disconnected, and air gapped networks.
Intelligence analysis software that transforms raw data into decision support
How it works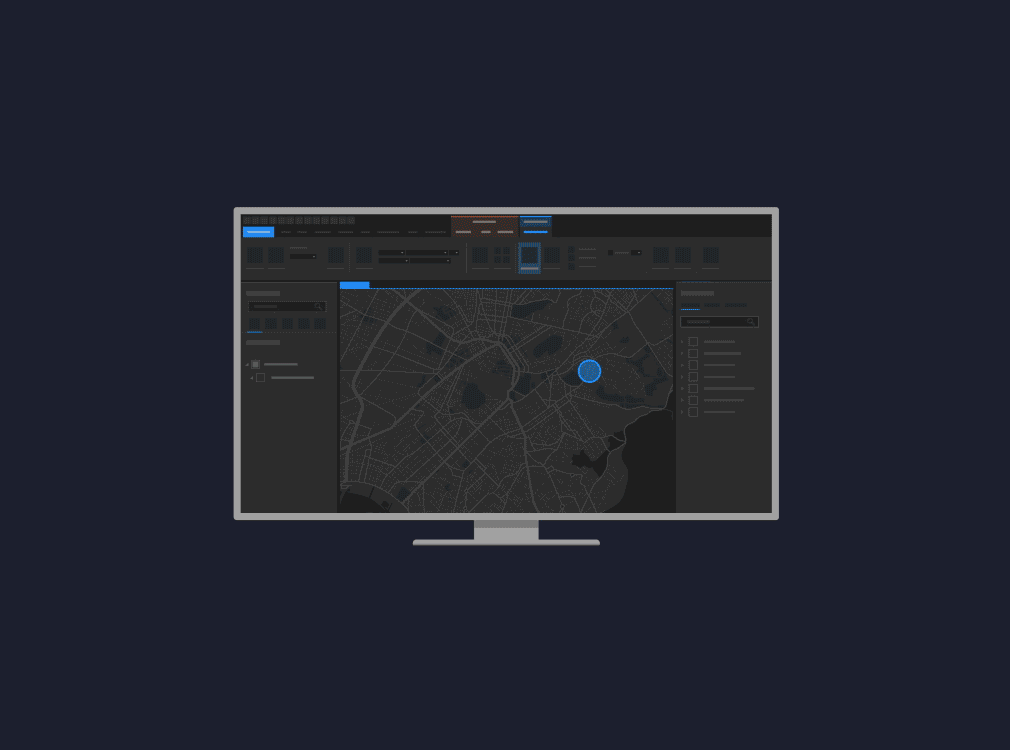 Integrate data from multiple sources
Integrate data from many sources to conduct multidimensional visualization, advanced analysis, and intelligence production in one desktop environment.
Visualize your data
See your data in maps, link charts, graphs, timelines, and tables. Manage multiple simultaneous views in a single project-based workflow.
Analyze your data
Perform spatial, temporal, and relational data analysis to answer questions and forecast events for investigations and to support operations.
Share actionable intelligence
Share final assessments with stakeholders for informed decision-making.