Esri Redistricting is a web-based software that enables governments, advocates, and citizens to complete and share regulation-compliant redistricting plans. Based on Esri's proven ArcGIS software and dataset components, Esri Redistricting provides comprehensive tools for plan creation, management, visualization, editing, and collaboration.

A modern enterprise approach
---
Esri Redistricting is trusted, curated, and secure. The easy-to-use interface and simple workflow will usher you through the process.

Legislative requirements and judicial audits
Avoid common pitfalls. Use built-in tools to check compactness and allowable population deviation. Share pre-defined reports that meet legislative requirements.
Secure sharing and collaboration
Engage citizen participation via online maps. Use out-of-the-box redistricting and spatial analysis functions, sophisticated geocoding, and plan management tools.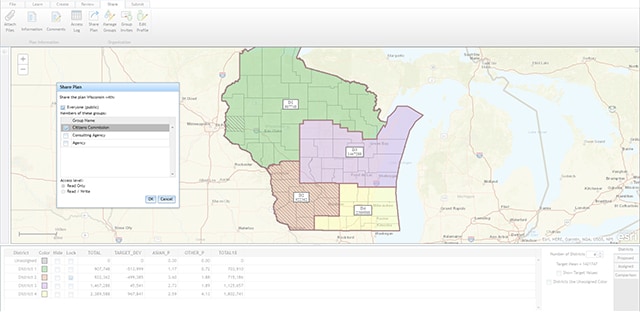 Leverage existing GIS investments
No need to train your staff on a new system. Rely on the trusted and stable ArcGIS from Esri, the GIS market leader for more than 45 years.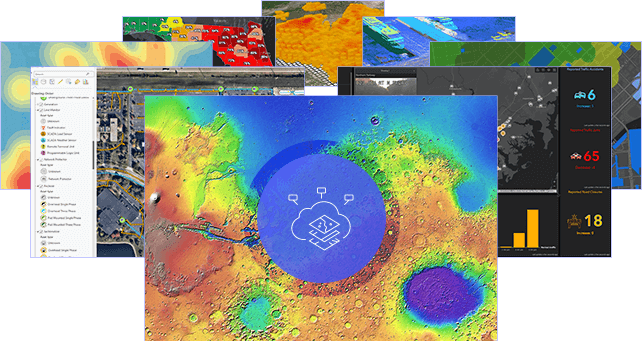 How Esri Redistricting works
CASE STUDY
GIS enhances redistricting transparency in DC
Esri Redistricting helped the DC Office of Planning (OP) to enhance public engagement, transparency, and collaboration in the redistricting process.
Deployment offerings
Esri offers a variety of deployment options, including software-as-a-service (SaaS), Esri Managed Cloud Services, and on-premise for those wanting to leverage private data.
SaaS subscription
Esri Redistricting Online
Per user pricing/12-month subscription

Access to all functionality in a single-user version

Add content from external ArcGIS services
Managed Cloud Services
Esri-hosted redistricting
Configured instance for organization

Custom data packs/integrated customer data

All hosting components managed by Esri
On premises
Deployed on-site
Configured and installed behind firewall

Custom data packs/integrate your data

Hosting components managed by you
Purchasing options for Esri Redistricting
Talk to someone on our sales team
7:00 a.m.–5:00 p.m., Monday through Friday (PT)