Access ready-to-use imagery
Ready-to-use, authoritative data layers are available to advance your understanding. Our curated imagery collection is made available via ArcGIS Living Atlas of the World. This collection includes performant high-resolution basemap imagery, as well as categorical, multidimensional, and elevation data services for visualization and analysis.
ArcGIS Living Atlas of the World
---
Discover content that supports your work. ArcGIS Living Atlas of the World is the foremost collection of geographic information from around the globe. It includes maps, apps, and ready-to-use data layers and deep learning models.
Premium imagery content
---
Esri partners with satellite, aerial, and street imagery providers for accessible imagery holdings and newly acquired data. Here are a few for you to explore.
Access and share your own content
---
ArcGIS supports all forms of content from the different sensors, formats, and modalities you have amassed in your organization.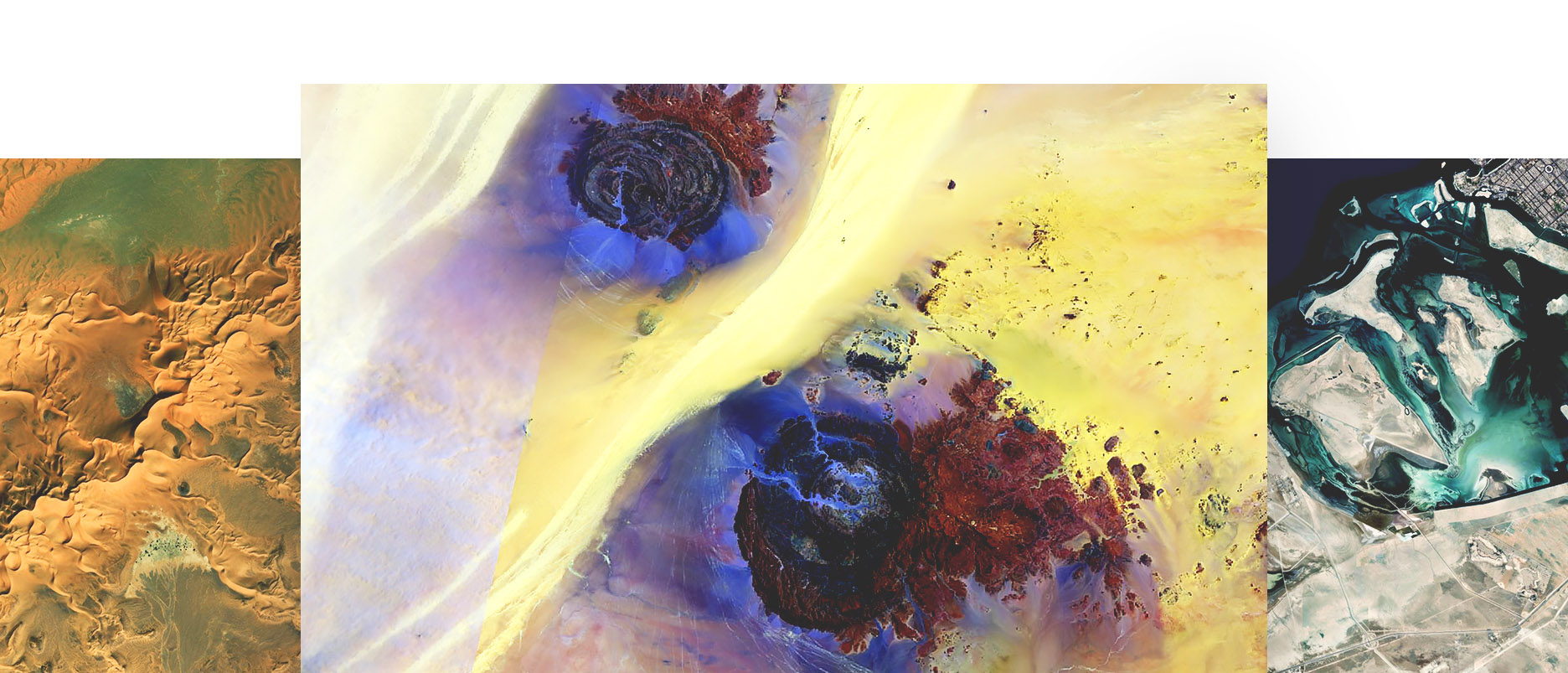 Use case
Imagery Gives Insurance Companies a Clear Picture
---
Learn how insurers are taking to the air and converting aerial imagery into location intelligence to quickly make clients whole again.
Need help finding the right solution?
---
Schedule a conversation with one of our experienced sales consultants. Tell us how you're using imagery and remote sensing data now, and we'll show you where a comprehensive geospatial system can take your work next.