Take control and extend the reach of imagery
Many organizations have massive libraries of imagery and rasters that continue to grow exponentially. Image management with ArcGIS makes that data quickly accessible to those who need it—organize, structure, and seamlessly share your data in the best way that suits your organization, whether that's on premises or as a complete software as a service (SaaS).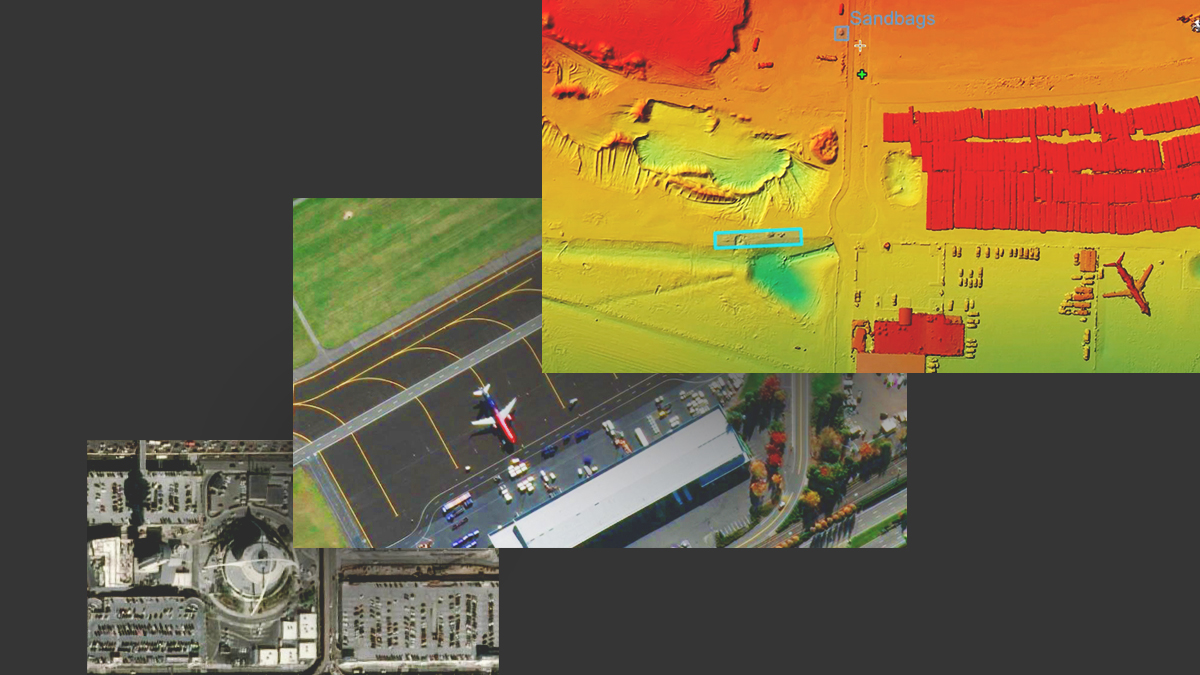 Manage all your imagery and raster data
Efficiently catalog large collections of imagery, lidar, elevation, and drone data. Metadata is preserved to automate the appropriate processing and display so that streamed imagery is ready for immediate use. Manage imagery and raster data saved as local files, as web services, or in your cloud storage. 
Stream ready-to-use imagery
Share various types of image products such as land-cover classifications, orthophotos, and mosaics that are ready for visualization and analysis. Traditionally, creating these required compute-intensive processing, storage, and complicated workflows. ArcGIS provides on-the-fly processing and software as a service solutions that help you create and share models, maps, dashboards, and apps in less time, and without complexity.
Scale to enable infinite elasticity
Start small or scale large, even with massive imagery and raster collections. ArcGIS image management tools scale on desktop, enterprise, and cloud infrastructures such as Amazon Web Services and Microsoft Azure. Make your imagery accessible to those in your organization or the general public.
User story
Metropolitan transit
Read how the San Diego Metropolitan Transit System utilized lidar technology to capture data and used ArcGIS to manage datasets and maintain assets.
Need help finding the right solution?
---
Schedule a conversation with one of our experienced sales consultants. Tell us how you're using imagery and remote sensing data now, and we'll show you where a comprehensive geospatial system can take your work next.