Put GIS in the hands of an entire organization
Esri's System of Engagement offer is designed so that everyone in an organization can access the information needed to more effectively carry out daily tasks. This systematic approach complements an organization's investment in its larger business systems, or systems of record. It provides convenient access to relevant spatial data and easy-to-use applications that enable and encourage collaboration.
What is Esri's System of Engagement?
The real value in technology comes in empowering everyone in the organization to access the best information and applications. Modern organizations understand that they can meet business goals by leveraging location intelligence and implementing a System of Engagement.
Discover
Detailed discovery process (needs assessment) which documents existing work flows, the data and spatial information to supp
Implement
Defining and prioritization phase of the needed maps and apps required to transform agency workflows
Execute
An implementation road map, along with change management recommendations
Esri Senior Executive Transportation Briefing
Esri brought together several senior leaders in the industry to address how they have transformed their agencies into data-driven organizations. Explore the briefing to learn best practices that can help you make departmental decisions with greater clarity and insight.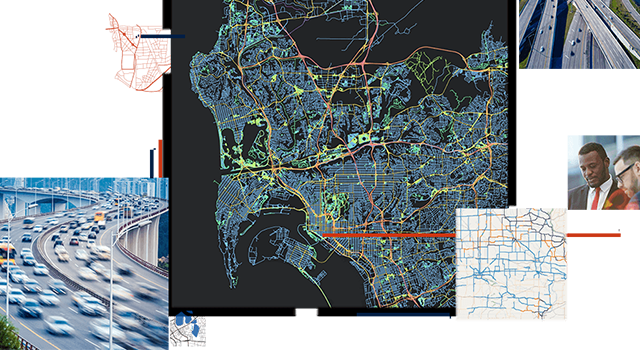 User story
DOT improves workflows with Esri's SoE
The Louisiana Department of Transportation saved thousands of hours and reduced costs by using Esri's System of Engagement (SoE) to improve workflows.
Discover more to empower your organization
Fill out your information below for a Transportation specialist to contact you