Create and maintain a safe workplace with indoor GIS
---
Modernize floor plan data management by converting building information modeling (BIM) and computer-aided design (CAD) data into geospatial data using ArcGIS Indoors. This suite of products and tools is an easy-to-deploy software as a service (SaaS) or on site deployment offering that includes secure user identities as needed. Manage floor plans, inventory data, personnel information, and space measurements in a geodatabase, and use GIS to create maps, graphs, charts, and images.
The app template, ArcGIS Indoors Space Planner, can illustrate social distance measures as an analytical layer to facilitate planning. It brings spatial analytics inside the building to deliver the insight decision-makers need to ensure workplace safety.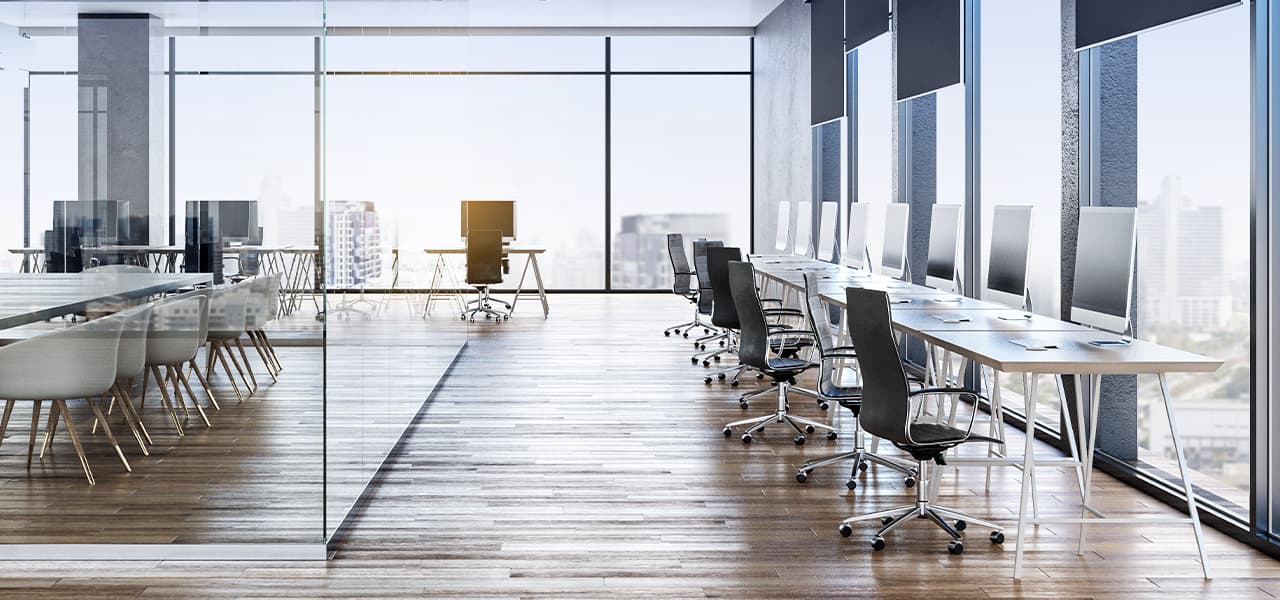 Stay up-to-date on workplace safety standards
---
The COVID-19 pandemic has changed the way organizations plan their use of indoor space. Harness the power of location intelligence with ArcGIS Indoors to modernize floor plan data management, facilitating better planning and improved safety across your portfolio.
Show more
How it works.
---
ArcGIS Indoors connects floor plans, inventory data, personnel information, and more into a geodatabase to enable creating maps that provide a common operating picture.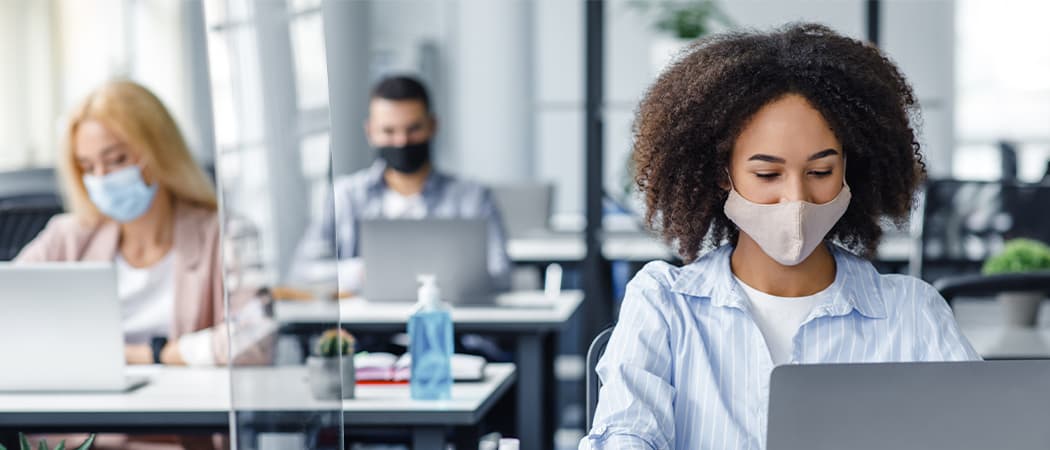 Space and office assignment
Workspace reservations
Work order management
Unused area assessment
Proximity analysis
Use maps to optimize workspace arrangements
Use the buildings or floor levels filter to view the clear space layout and create seating arrangements that comply with social distancing guidelines. See the number of seats or employees assigned in a given area and make decisions based on safe space percentage, workplace density, and more. Share seat assignments across the organization to keep employees informed and enhance safety.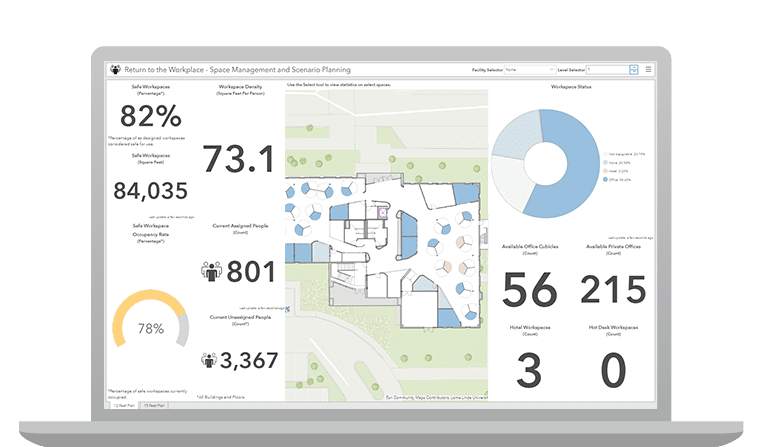 Reserve office space remotely
Space Planner lets organizations control which offices are available as office hotels. Employees can use the Indoors Mobile to easily assign temporary office space or meeting rooms based on different criteria (e.g., office with window), then navigate on-site using the indoor wayfinding functionality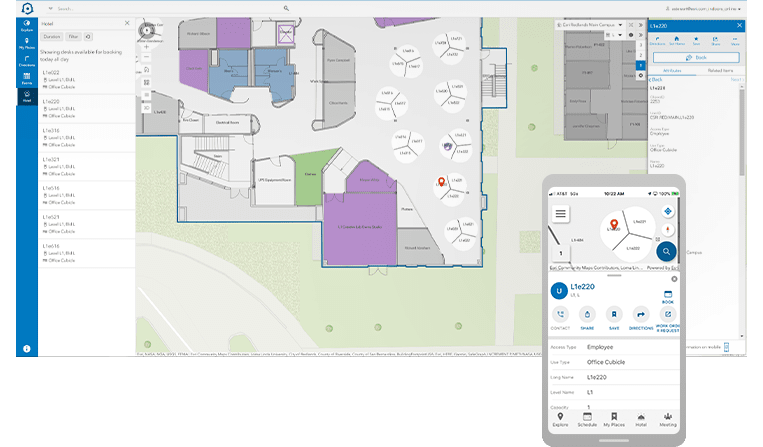 Manage service requests using GIS
Connect ArcGIS Indoors to your work order management system to submit location-based service requests and map task information on both desktop and mobile devices. Filter per type of work order (e.g., a room in need of sanitization), and monitor the status of each task on a single dashboard.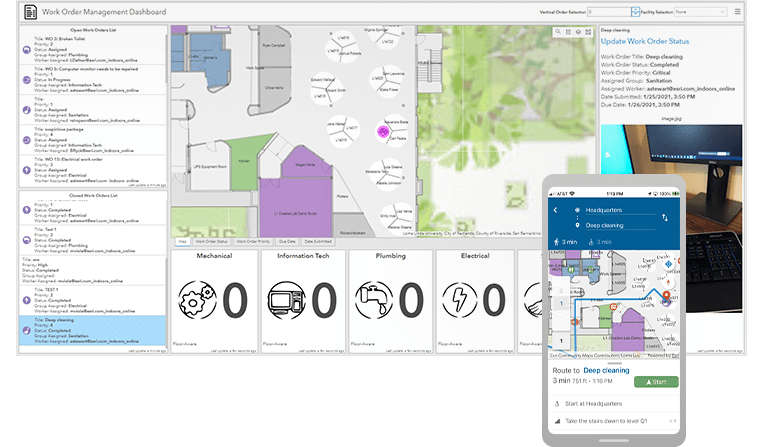 Repurpose unused areas
ArcGIS Indoors can help businesses evaluate and gain insight into current space usage and plan for future needs. Identify underutilized areas and repurpose them as sanitization stations, no-contact temperature checking areas, or as needed.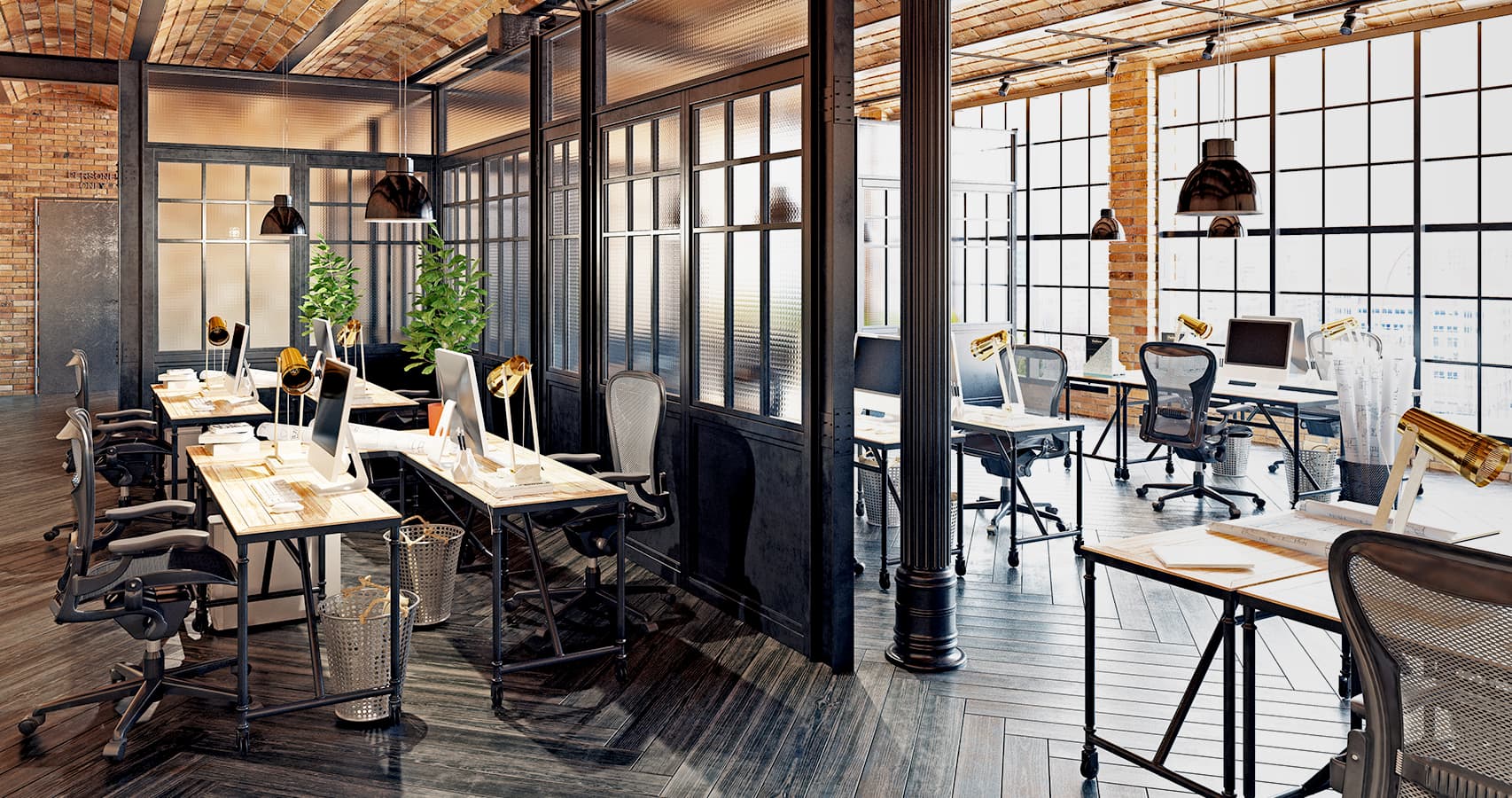 Improve work safety with proximity analysis
Track movement of individuals indoors with an indoor positioning system (IPS). This real-time location information allows you to quickly identify any in-office employees or guests who may have come into proximity with an affected individual.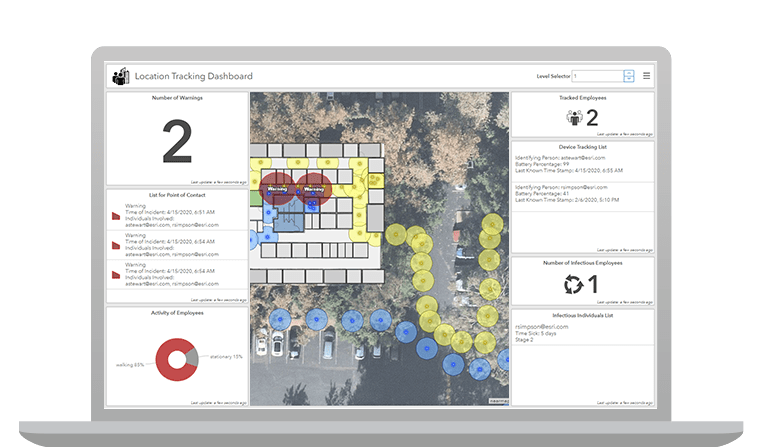 ArcGIS Indoors allows us to standardize how we manage assets throughout our organization and provides real-time insights into the status of operational and maintenance activities in our facilities.
---
Andrew Hayes
Technology Supervisor, Raleigh Water
Talk to an Esri representative to get all your questions answered