The excitement is growing! The 2023 Esri User Conference is the largest gathering of GIS professionals in the world, and it is happening both in-person and virtually from July 10-14 in San Diego, California. This is an event like no other, where you get to see the latest technology, talk to experts, and connect with other like-minded individuals who are using GIS to solve the world's biggest challenges.
To meet these challenges, organizations need scalable solutions that that not only solve today's challenges, but also align to their strategic future vision. ArcGIS is the foundation for Digital twins, providing solutions to achieve this vision and their transformation objectives.
Digital Twins are abstracting and modeling everything. They offer a means to improve business processes, reduce risk, optimize operational efficiencies, and enhance decision-making with automation to predict future outcomes. Digital twins provide greater context to solve business challenges by creating relationships and streamlining workflows.
To best prepare you for your Esri UC 2023 experience, this blog will cover the ways you can learn more about how ArcGIS is the foundation of Digital Twins and provide you with a curated list of sessions on digital twin technologies, special Interest groups, partner sessions, and customer presentations.
Agenda Highlights
Esri Showcase
If you will be joining us at the San Diego Convention Center, you can find the dedicated product areas and a focused infrastructure zone on the main show floor(Ground Level, Exhibit Halls ABC). Visit us to speak with industry and product experts, see demonstrations, and learn more about creating a connected Digital Twin across all infrastructure Industries.
Infrastructure Showcase Hours
Tuesday, July 11: 9:00 a.m. — 6:00 p.m.
Wednesday, July 12: 9:00 a.m. — 6:00 p.m.
Thursday, July 13: 9:00 a.m. — 4:00 p.m.

Explore the Interactive UC Event Map

Special Interest Group Session
Tuesday, July 11, 11:30 a.m. — 12:30 p.m.
SDCC— Hall GH— Room M
Special Interest Group Meeting
Attend this SIG to meet and engage with other users who are focused on deploying Digital Twins in their industry. Esri will have experts on site to hope facilitate conversations and connect you with like minded peers.
Marc Goldman, Esri | Dominik Tarolli, Esri | Konrad Wenzel, Esri
Complete this Survey before this meeting to help guide the conversation and share your insights: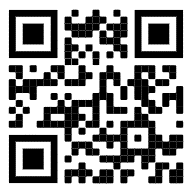 Customer Sessions
Tuesday, July 11, 10:00 a.m. — 11:00 a.m.
SDCC—Room 29 A
User Presentation
This session will highlight how two organizations are managing, working with, and sharing imagery and 3D data to support greater decision-making. Details specific to buildings are vital pieces of information related to both urban and rural populations and are fundamental to planning and policymaking. Critical infrastructures, such as public transport, electricity, water distribution networks, and emergency services, rely heavily on accurate building maps. It is a natural progression for our GIS data to evolve to a 3D representation. Esri's newest software technology enable Digital Twin visualization-based GIS system integration.
Yoko Myers, County of Santa Clara | Jason Caldwell, The Sanborn Map Company, Inc.
Telecommunications Digital Twin
Tuesday, July 11, 1:00 p.m. — 2:00 p.m.
SDCC— Room 28 C
User Presentation
Digital twins are supporting the end to end build out of broadband networks, from planning, to construction, to as-built. The ArcGIS system is the foundation of any digital twin, and in this session you'll hear from two telecommunciations companies as they share how their organizations are leveraging ArcGIS to model all phases of their fiber and wirless network rollout.
Juergen Kussberger, Vodafone Deutschland GmbH | Kristof Nevelsteen, Merkator | Katleen Wouters, Telenet | Stef De Ridder, Telenet
Managing Facilities & Vertical Assets with GIS
Wednesday, July 11, 2:30 p.m. — 3:30 p.m.
Marriot—Grand Ballroom 8
User Presentation
Managing indoor vertical assets can be challenging. Join this session to learn how GIS has been used to support creation of an asset registry and 3D visualization. Speakers will share how GIS provided a foundation for asset management and digital twin development. Discussion will include use of LiDAR and BIM.
Jose Huerta, Santa Clarita Valley Water Agency | Kyle Mays, Veolia | Christopher Lorrain, LandTech Consultants Inc.
Creating and Managing Great Spaces for Employees and Customers Using ArcGIS Indoor Mapping Capabilities
Wednesday, July 12, 1:00 p.m. — 2:00 p.m.
SDCC— Room 24 C
User Presentation
ArcGIS provides a robust platform to build a digital twin of a facility. This enables service provides, contractors and building managers to see and understand critical infrastructure, essential for their tenants and customers. This session with highlight how contractors are using ArcGIS indoor mapping capabilities to create support for their customers and help them build the spaces where employees and customers want to be.
Felipe Waterwall, Newmark | Samantha O'Neill, IBM
Mitigating Natural Hazards for Community Resilience with GIS
Thursday, July 13, 8:30 a.m. — 9:30 a.m.
SDCC— Room 28 D
User Presentation
Explore how GIS modeling, including digital twins, is enabling communities to develop improved resiliency. ArcGIS Pro Suitability Modeler is being used to identify the optimum sites for rainwater harvesting activities for arid regions. A collaborative digital twin is enabling one community to better respond to the impacts from climate change, including flood analysis and coastal management.
Fahad Alahmadi, Ministry of Environment, Water and Agriculture | John Wolf, USGS – Chesapeake Bay Program

Esri Demonstration Sessions
ArcGIS Solutions: Building 3D Basemaps
Tuesday, July 11, 2:30 p.m. — 3:15 p.m.
SDCC— Expo Demo Theater 10
Demo Theater Presentation
This session will help you get started with the 3D Basemaps solution and learn how you can use the solution to develop a standard set of 3D layers, and visualize your community in an immersive way.
Robbie Anderson, Esri
ArcGIS: Create and Manage 3D Content
Wednesday, July 12, 11:30 a.m. — 12:15 p.m.
SDCC— Expo Demo Theater 1
Demo Theater Presentation
Learn how to create and maintain different types of 3D content like building, BIM models, and other 3D layers in ArcGIS. The session will cover different workflows for editing 3D web layers and updating existing 3D content.
Ivonne Seler, Esri
ArcGIS Urban: Implementing VR for Immersive Collaborative Urban Planning
Wednesday, July 12, 2:30 p.m. — 3:15 p.m.
SDCC—Expo Demo Theater 4
Demo Theater Presentation
With advances in graphics hardware and software, game engine technology is being applied in numerous domains, including GIS, to provide users with immersive, interactive, and visually compelling experiences to explore data. In this session, the presenters will discuss workflows for consuming content from ArcGIS Urban into Virtual Reality (VR) to explore and share urban plans and BIMs through interactive experiences.
Dominik Allemann, Esri R&D Center Zurich | Hasret Gumgumcu, Esri
ArcGIS CityEngine: Procedural 3D Content with ArcGIS
Thursday, July 13, 1:00 p.m. — 1:45 p.m
SDCC—Expo Theater 10
Demo Theater Presentation
ArcGIS CityEngine is an advanced modeling software that can be used in conjunction with other tools to enhance 3D workflows. This session will provide an overview of how to leverage the power of Twinmotion, Game Engines and NVIDIA Omniverse, and how to take advantage of CityEngine Plugins as well as PyPRT, a Python binding for CityEngine Procedural Runtime.
Stefan Goetschi, Esri | Taisha Fabricius, Esri

Partner Demonstration Sessions
A Whole New World – Leveraging AI to Gain Insights and Enhance your Digital Twin
Tuesday, July 11, 2:45 p.m — 3:15 p.m
SDCC— Expo Partner Presentation Theater
Partner Presentation
New classes of GIS features are becoming readily available with the emerging capability of running AI and Deep Learning on high-resolution aerial imagery. These features open opportunities to expand your Digital Twin and create real-world solutions for AEC, government, and utilities. You'll learn how to leverage AI-based GIS layers to detect change, tackle surface permeability, monitor your built environment, and expand the value of your Digital Twin. As a result, you'll understand how to successfully bridge the gap between Aerial Imagery, Machine Learning, and delivering GIS Solutions.
Steven Santovasi, Nearmap

Technology Workshop Sessions
Saturday, July 8, 8:30 a.m. — 9:30 a.m.
2023 Education Summit @ Esri UC — Marriot Grand Ballroom 8
Technical Workshop
A digital twin is a virtual representation of the real world, including physical objects, processes, relationships, and behaviors. GIS creates digital twins of the natural and built environments and uniquely integrates many types of digital models. The convergence of geospatial technology, building information modeling (BIM), and interactive 3D has driven a conversation about "Digital Twins" and how they may be used to simulate single facilities, entire cities, and even large natural systems.
Brian Baldwin, Esri | Michael Gould, Esri
Geodesign and Digital Twins: The Road Ahead
Tuesday, July 11, 10:00 a.m. — 11:00 a.m.
SDCC—Room 30 B
Technical Workshop
More than ever GIS technology is transforming the way we design and plan our communities, regions, and the world. This digital transformation of traditional planning has given rise to a new and exciting field – Geodesign. In addition, we also hear the term Digital Twin everywhere these days. But what are they really? And what role should GIS and Geodesign play in implementing Digital Twins? Join us in this session to learn more about the fundamentals of Geodesign and explore some examples of how ArcGIS can play a supporting role in building your next digital twin.
Beau Ryck, Esri | Brooks Patrick, Esri | Christine Ma, Esri
Diving into the Autodesk Integration with the Esri Platforms Using CAD and BIM
Tuesday, July 11, 10:00 a.m. — 11:00 a.m. | SDCC — Room 31 ABC
Wednesday, July 12, 2:30 p.m — 3:30 p.m | SDCC— Room 16 AB
Technical Workshop
GIS workflows rely on CAD and BIM data generated by outside survey, engineering, and architectural sources. In this session, we show how to leverage your Autodesk's AutoCAD, Civil3d and BIM data using proper techniques along with exploring workflows to easily position these files to be used in your work. You will learn how to insert and append them into a Geodatabase, to subsequently publish it in ArcGIS Online and make them available to the whole organization.
Richard Horrocks, Esri | Prasanta Bhattarai, Esri
Looking to expand your knowledge further? Explore the following resources:
Download our latest Digital Twin Ebook and resources brochure to learn from other users on how GIS has enabled their organizations Digital Twins and how the products are applied.
If you are looking for guidance and feedback on how best to design, implement, and strengthen your organization's geospatial solutions. From July 11-13, we are offering in-person attendees the opportunity to connect one-on-one with Esri experts through service appointments.
Sign up for an appointment by choosing your appointment type and completing the form. An Esri staff member will follow up with you to schedule your appointment. Please note that while appointments are complimentary, availability is limited and we are currently offering one appointment per in-person attendee.
Join us at the 2023 Esri User Conference
Register today to attend in-person, virtually with digital access, or for the plenary only.