USER STORY: Hart EMC
Mobile Inspection Data Increases Revenue and Launches New Capabilities
Hart Electric Membership Cooperative (EMC) serves 25,000 member residents in northern Georgia. To bolster both safety and reliability, the co-op sought to enhance its inspection and management program for electric assets.
Hart EMC's workgroups had no common asset inspection system and relied on a very limited drive-by patrol to look for equipment problems. Ad hoc paper record keeping of these patrols was difficult to organize and did not explicitly capture the condition of each asset, primarily noting exceptions. This made it impossible to adequately respond to inquiries about equipment condition.
The utility needed to update its patrol with a more complete and consistent inspection program. It desired thorough and timely records to demonstrate due diligence and minimize potential legal exposure for any substandard conditions. It needed superior tools to increase inspection throughput without adding labor.
Hart EMC set an aggressive goal to rapidly deploy a field solution leveraging the existing GIS data for its electric system. It envisioned a solution that would automate much of the routine inspection process and also pay dividends during post storm damage assessment. Staff needed to quickly distill the inspection results for prompt follow-up and to provide back-office visibility of work activities.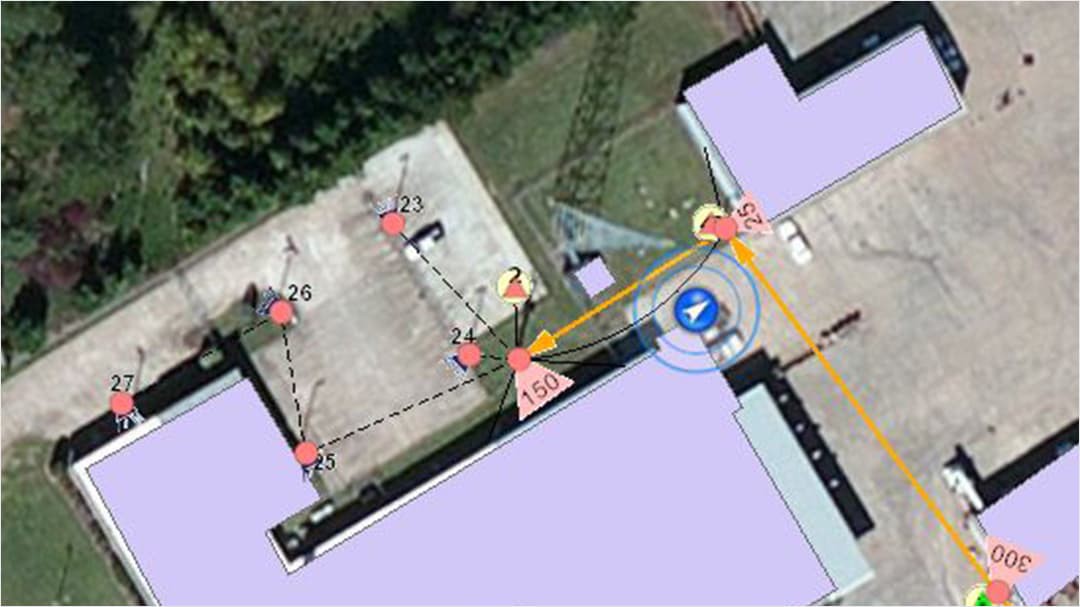 Hart EMC selected SSP Innovations to jump-start its digital inspection program. SSP Innovations provides GIS, work, and asset management as well as data and mobile solutions across the utility space. SSP created a fully digital mobile inspection solution around the ArcGIS platform, including ArcGIS Online, Collector for ArcGIS, and the SSP Maintenance product. Deployed in only one week, field crews use web maps on iPads connected by cellular data access. It also permanently archives the inspection results for future reference and initiates appropriate follow-up work for any equipment abnormalities. Results of the inspections are applied to the database, where the results are visible and up-to-date every day.
The application continues to operate seamlessly even in rural areas where the data connection may be lost. GPS location awareness helps users easily identify facilities. Work crews appreciate the streamlined workflow and how easy the application is to use. Where possible, the inspection forms are preloaded with information to optimize data entry and save time. As a result, inspections go more quickly and are more accurate. Workers even have the option to add georeferenced photographs to the inspection records to clarify any concerns. 
Inspections are standardized, creating complete archived results for future reference. With standardized and complete records, EMC can respond to inquiries rapidly and with authority. EMC now inspects its 118,000 features, including meters, poles, and pad-mounted structures, on a planned two-year cycle.
Confident in its digital inspection solution, EMC updated its pole attachment billing based on the latest actual inspection records. This increased the total revenue from third-party attachments by almost 10 percent.
After Hurricane Irma, Hart EMC used its new capability to inspect its assets for damage in record time. Timely and authoritative damage assessment helped improve work planning and coordination, speeding service restoration for its customers after the storm.
Russell Shirley, Hart EMC's manager of Technical Services, notes, "The experience we gained from that first deployment of Collector, and its success, has given us confidence to envision, build, and deploy apps at will and often." Today, inspection data is available quickly and readily accessible to all the users who require it, reducing risk, adding revenue, and driving efficient work processes at Hart EMC. 
GIS for Electric Utilities
A minute without power inconveniences customers and reduces revenues. Use ArcGIS mapping and analytics to identify vulnerabilities before a failure occurs. See real-time data on weather, crews, demand, and outages. Keep power flowing and workers safe.