A geographic information system (GIS) shapes state and local government processes, workflows, policies, and engagement with citizens. GIS provides a means to question how we can constantly improve our environment; infrastructure; safety; health; economies; planning; engineering; and, ultimately, our world. 
Advancements in GIS are helping governments modernize operations, gain new perspective on the balance between natural and built environments, and create equitable and inclusive policies. GIS is a mapping platform for agile government and a tool to guide sustainable communities.
State and local government departments
Select your discipline to see how Esri technology can help you.
Esri State & Local Connect webinar series
Join us the third Wednesday of every month to hear about the latest GIS information from the Esri state and local government team. You will learn how to leverage your GIS capabilities to improve agency services, differentiate yourself, and achieve success.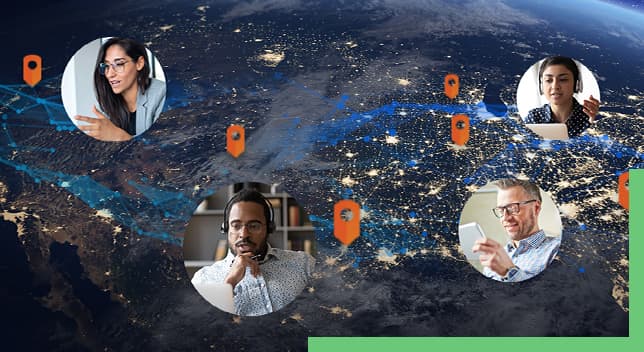 Our community
Find out how your peers are using Esri technology to achieve their goals.
Focus areas
Esri technology is used at all levels of government and across disciplines worldwide. Here are some of the major focus areas based on global challenges.
Infrastructure

To address crumbling infrastructure, governments must maintain assets and plan for smart technologies and advances in mobility while balancing the interests of people and the built and natural environment. GIS provides the opportunity to rebuild, rethink, and reimagine.

Economic restoration

Governments must create sustainable plans that support commerce, employment, and revenue throughout economic cycles. When events like the COVID-19 crisis impact economies, governments use GIS to restore communities and build programs that can withstand future disruptions.

Homelessness

Homelessness is a priority issue for government leaders. Addressing this issue requires a multidisciplinary approach to meet the social and housing needs of humans in crisis. GIS supports day-to-day tactical responses and communicates responsible housing policies.

Housing

Housing is a basic need that, for some, is out of reach. Housing policies often lag behind changing lifestyles, and the housing mix doesn't always reflect local demographics. GIS prioritizes human-centered design, allowing you to weigh affordability, mobility, and equity.