Effective local government performance management starts with tools that make it simple to collect and communicate performance metrics. With a series of ready-to-use ArcGIS Dashboards, government agencies can easily monitor priority performance metrics and quickly communicate progress to the general public and other stakeholders.
Performance data at your fingertips
Measure performance
Track blighted properties
Visualize crime data
Measure performance
Monitor key performance metrics and communicate progress made on strategic outcomes to the general public and other interested stakeholders.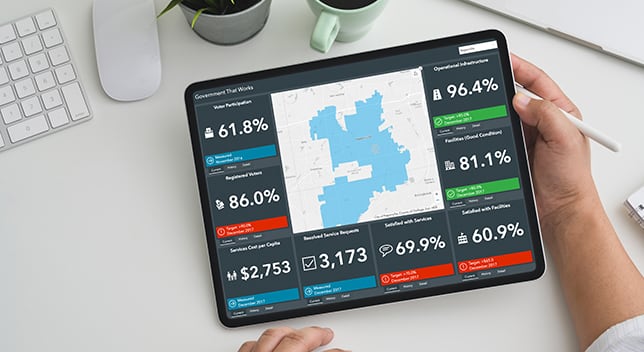 Track blighted properties
Understand the status of blight complaints and the efforts made to reduce blighted properties.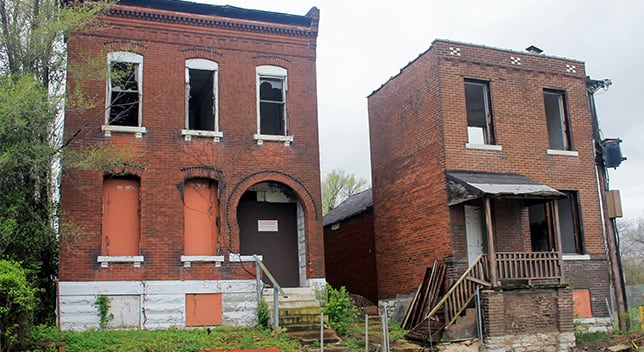 Visualize crime data
Monitor recent incident reports like crimes, calls for service, arrests, and warrants, enabling command staff to review daily activity in each precinct or district, maintain incident awareness, understand short-term trends, and monitor officer engagements.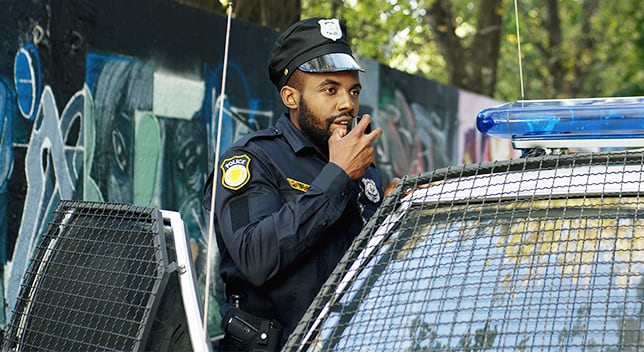 ANNOUNCEMENTS
City of Arlington Uses Esri Tech for New Website
---
City employees created a government performance dashboard, Your City at Work, to provide an unparalleled level of transparency for city initiatives.
Solutions for every initiative
---
Implement a collection of focused maps and apps to help address challenges in your organization.
---
For more information about solutions for performance management, please complete the form and a representative will be in touch.