user story
Municipality Waste Goes Smart
Tuzla is a prospering municipality in the province of Istanbul. Located by the coast, less than 50 km away from the city, it forms part of Istanbul's Eastern city limits. Aside from a constantly increasing number of residents, three universities make Tuzla a growing catchment area. Between 2012 and 2018, the area with a size of 130 km2 attracted more than 57,000 new residents, mounting to a total population of over 250,000.
The mayor's office needed ideas on how to cope with Tuzla's increase of waste. Ankara-based R&D company Evreka, a producer of smart-city-level technology, presented their concept of an intelligent waste collection, based on tailor-made software and hardware. New containers were invented, not only for residential garbage but also for the more critical commercial waste.
The smart containers are designed to send a signal when reaching maximum level, then guiding the garbage trucks for selective collection via smart route application. Running on Esri technology, this clean, time-saving and cost-cutting system could be an international role-model. 
One of the major challenges was the number of industries that Tuzla harbors. Their by-product – solid waste – is a more dangerous and difficult to deal with type of waste than the usual residential waste. Solid waste is one of the most critical issues in the world, causing immense negative environmental and financial repercussions. In a densely populated community, it was crucial to achieve means for the safest and quickest waste collection possible.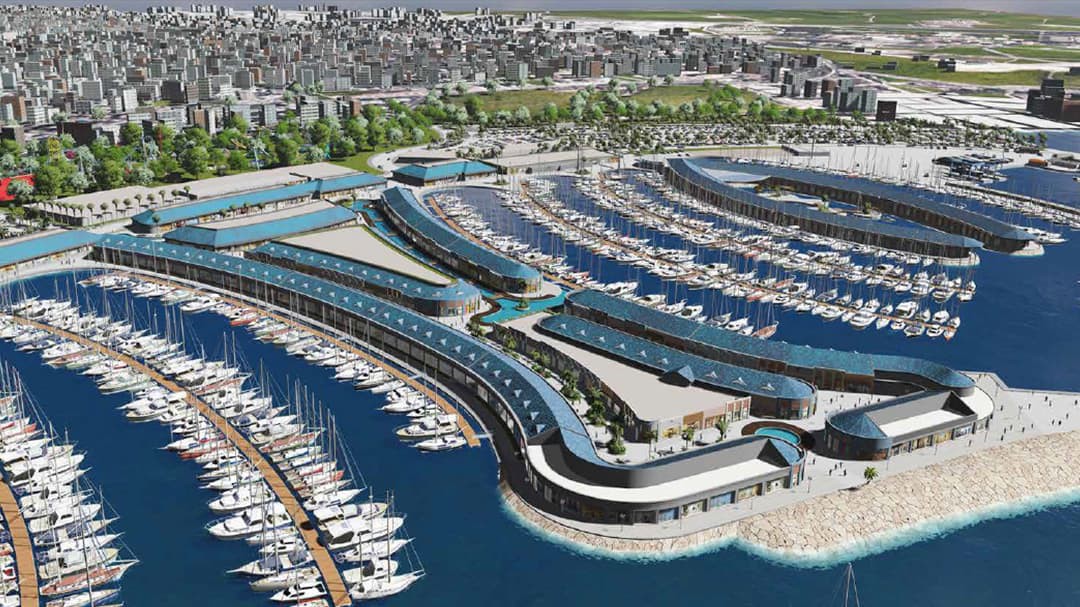 High density population in Tuzla municipality
Industry - Government
User - Tuzla Municipality

Challenge - Tuzla Municipality is home to a large number of industries, some of which produce industrial waste
Solution - ArcGIS Online
Result - Collection routes for Tuzla service drivers became 44% shorter while CO² emissions and waste collection costs have been reduced by 55%
Evreka is a member of the Esri Startup Program, which helps startups to integrate mapping and location intelligence into their products and businesses. The program provides access to Esri online services, software, development tools, ready-to-use content, training, support, and co-marketing opportunities. Thanks to software, cloud advantages and related trainings, Evreka developed a bespoke waste collection solution for the municipality of Tuzla based on Esri maps.
As opposed to traditional concepts, this intelligent solution operates with wireless sensors. Using M2M (machine to machine) technology, these inbuilt sensors constantly send data about capacity-levels and locations to a cloud. After collecting and processing this information, full containers appear as ready for pick up. Based on Esri's GIS technology, the most suitable collection route is forwarded to the navigation devices of the truck fleet.
Detailed analysis reports are generated at regular intervals to complete Evreka's waste management solution. Information about improvements in reduction of cost and harmful gas emissions create added value. These reports are made with Esri APIs to produce location intelligence that help the Tuzla municipality finding the most efficient routes to the containers.
Esri's Origin-Destination Cost Matrix API creates distance matrices of the container locations, while the Directions API is used to visualize the routes using the distance matrix. In addition, Esri's basemap is also used to record the starting routes of waste trucks and waste disposal areas. Thanks to Esri solutions, the optimization rate of the routing function has increased significantly.
Spatial distribution of Tuzla containers
Occupancy levels of Tuzla containers
Tuzla's new waste disposal service initially worked with 3,000 sensor-equipped containers and is increasing this number. The service drivers are now enabled to collect and empty containers in a more efficient way, saving time, money, and resources. As a result, collection routes became 44% shorter while CO² emissions and waste collection costs have been reduced by 55%. With these achievements, no wonder this project received Esri's Special Award in GIS.
Following the Smart Cities concept, at Tuzla municipality, we aim to be more intelligent and creative in managing our city and keeping it clean. Through Evreka Smart Waste Management Solution, that is based on Esri technology, we made big progress in our garbage collection performance.
---
Dr. Şadi Yazıcı, Mayor of Tuzla Municipality