Esri's solution for emergency management operations
Conduct Damage Assessments
In the aftermath of an incident, government officials need to understand the extent of the damage to safeguard the welfare of impacted citizens, meet their immediate needs, and start the recovery process. Residents may have little to no access to power, water, internet, gasoline, phone service, and transportation, or even food. It is critical for recovery teams to accurately and swiftly complete damage assessments in order to expedite the delivery of recovery funds and relief assistance from federal sources. The faster the assessment is completed, the faster the community can begin to rebuild.
Paper processes requiring validation slow the acquisition of Federal relief funds
A serious disaster continues to take its toll on the affected community long after the event itself has passed, and initial relief efforts need to be done quickly and accurately. In order to assist the community in recovery directly following such an event, many questions arise that differing agencies need answers to - what is the exact location of structures and the level of property damage? How many people have been affected and what are their immediate needs? How long will citizens be displaced? Where are relief supplies needed? These are only a few of the questions that need answering, and quickly.
Given the wide variety of paper forms and processes utilized by recovery agencies, once an initial damage assessment is done, often times partnering agencies require secondary assessments to gather additional information and to validate the initial report. These processes are labor-intensive, time-consuming, and unnecessarily duplicative, and ultimately slow the acquisition of urgently needed relief funds.
The City of Key West's EOC responded to Hurricane Irma with geocoding and photos to quickly and accurately document damage. Read their full response story.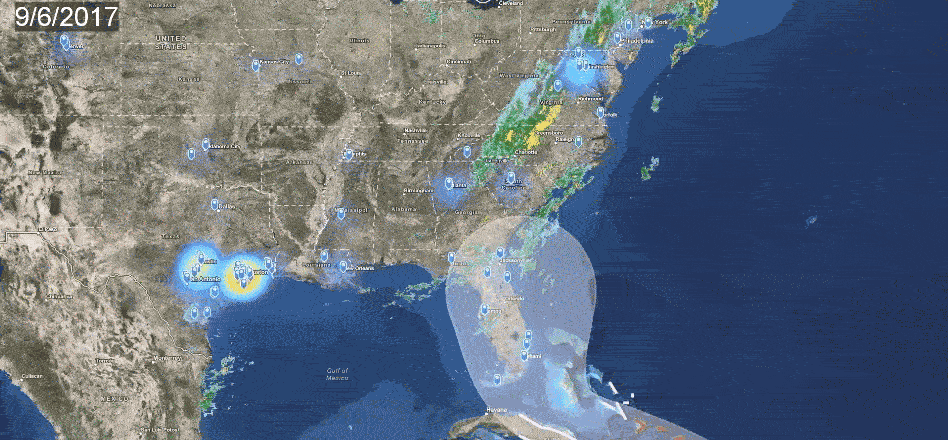 Digitally verifiable assessments lead to faster recovery
Using verifiable photographic evidence and the accuracy of geocoding, emergency management personnel and partnering agencies can utilize the same sets of data to more efficiently complete a damage assessment. Partnering agencies and recovery teams can collect data from the field utilizing mobile devices, and share this information in real-time with the Emergency Operations Center (EOC). The information is stored in a secure, central location that allows EOC staff make report and decisions quickly at any time with accurate, up-to-date information.
In the case of the response efforts for Hurricane Irma, for example, the City of Key West's EOC was able to collect data on phones and tablets, adding location pins to a growing map of the damage and adding property damage photos for verification. This assisted the Federal Emergency Management Agency (FEMA) in determining that a major disaster had taken place and that federal funds were immediately necessary for recovery efforts.
---
Esri's solution for Emergency Management Operations makes the job of conducting an assessment of post-disaster damages easier, faster, more accurate, and verifiable. Contact us and hear more.