---
ArcGIS is a complete platform for authoring, sharing, and using large collections of geospatial data. It can be extended through apps, SDKs, and APIs. ArcGIS is highly scalable and enterprise ready.

Serving

ArcGIS Enterprise

Using

ArcGIS SDK's and API's
Show More
Flexible Deployment Options
---
ArcGIS can be deployed on-premises, in the cloud, or in a hybrid environment.
On-premises

In your infrastructure

Public Cloud

In a cloud infrastructure
Show More
Current Architecture for Many Customers
---
Many enterprises already use Esri and Google products through desktop, web, and mobile devices to publish online geospatial content and services.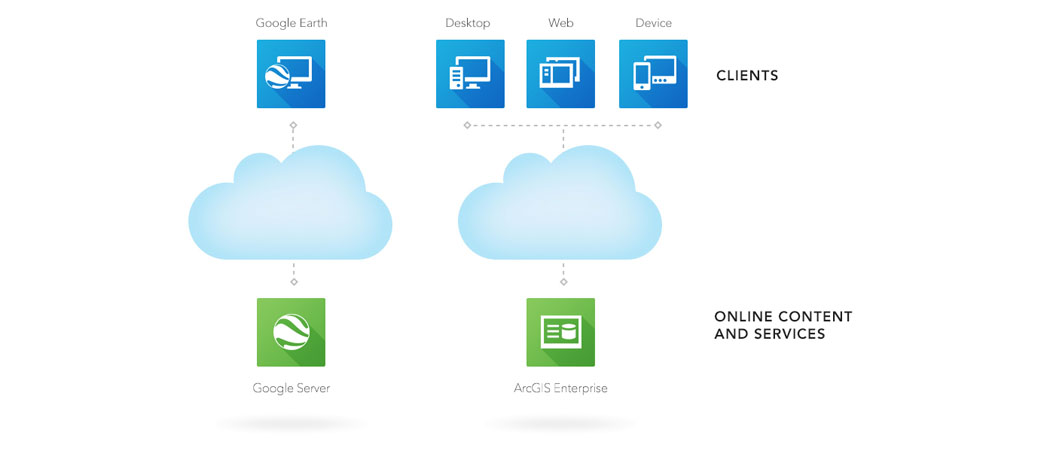 New Architecture: ArcGIS alongside Google
---
ArcGIS Earth and ArcGIS Pro ensure business continuity and easy migration from Google with 3D viewing, design, analysis, editing, and publishing.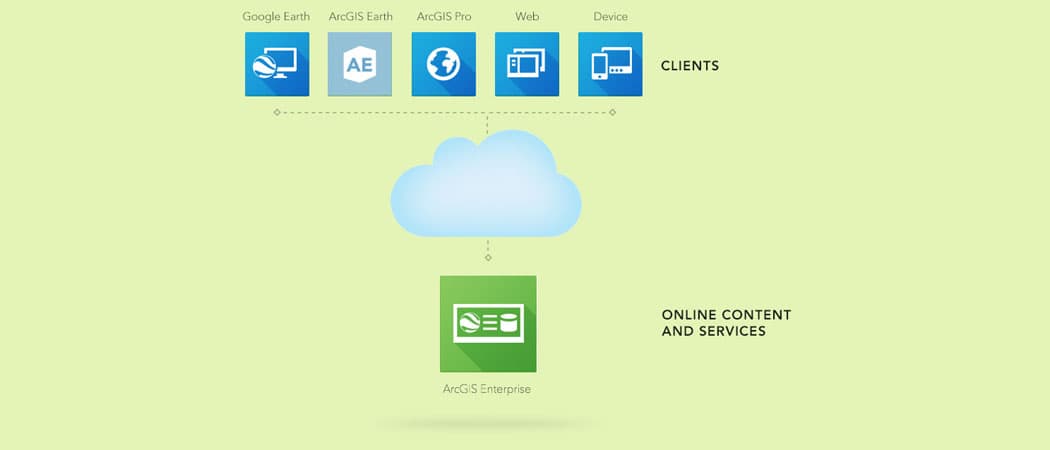 ArcGIS Architecture
---
ArcGIS is available in cloud, on-premises, or hybrid environments. ArcGIS Earth enables 3D viewing; ArcGIS Pro adds advanced analysis in 2D and 3D.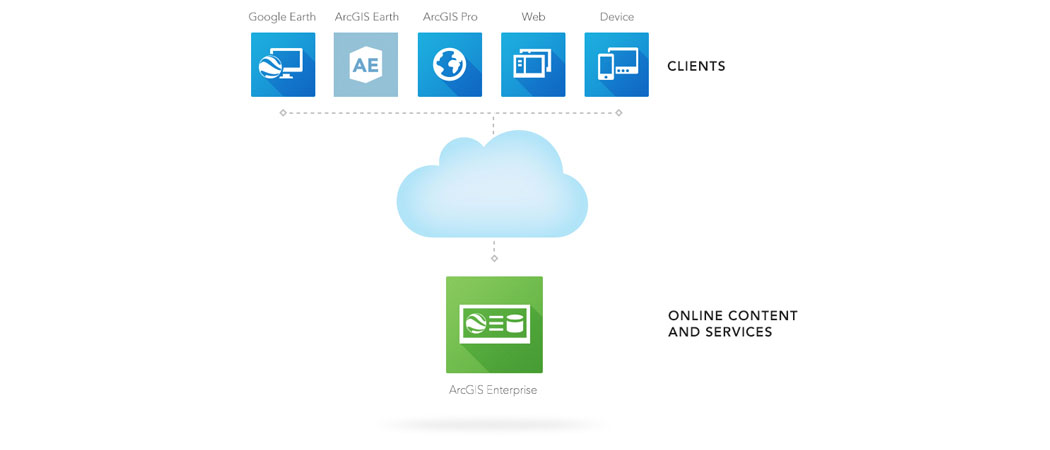 Contact us today to about next steps