Gain spatial insight and take action on real-time and big data
ArcGIS Analytics for IoT is the key to unlocking the power of location in your Internet of Things (IoT). Whether it's hundreds or billions of sensor events and observations, ArcGIS Analytics for IoT can ingest, visualize, and analyze your streaming and historical IoT data to help you take appropriate action in a timely manner with spatial context and understanding. From transportation to utilities to retail, organizations make better decisions when they explore all that the IoT can do for them.
Go ahead, map your IoT
ArcGIS Analytics for IoT works, at scale, in the cloud to process your streaming and historical IoT data in ways that allow you to gain insights and take action. This software-as-a-service enables you to: 
Configure feeds to ingest streaming data and visualize it immediately on a web map
Run real-time analytics to monitor sensor events as they come in and detect incidents
Perform big data analytics on historical observations to identify patterns and trends 
Automate responses and actions for both sensor-level and system-wide status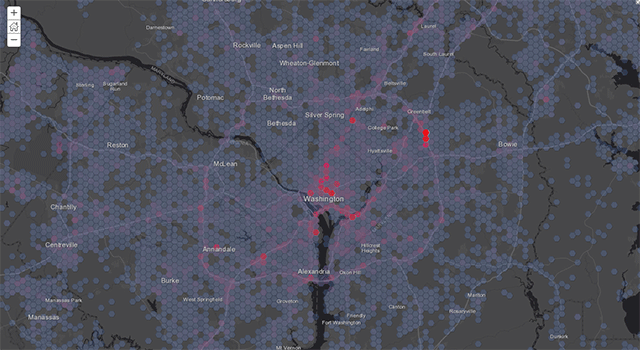 Join our growing list of interested organizations and stay up-to-date on our release plans.