CASE STUDY
Engineering Firm Designs the Future with ArcGIS Maps for Adobe Creative Cloud
Moffatt & Nichol, a midsize engineering and infrastructure advisory firm, provides innovative solutions to clients in the marine terminal, transportation, energy, environmental, federal, and urban development markets all over the world. Clients rely on Moffatt & Nichol to provide solid, resilient designs drawing from over 70 years of expertise in design and construction. Founded in 1945 by John Moffatt and Frank Nichol at the latter's kitchen table, the company now has 39 offices in 7 countries. Moffatt & Nichol has contributed to the development of the ports of Los Angeles and Long Beach, the Oakland Bay Bridge, current improvement work on the I-405 freeway in California, wetland projects in Bolsa Chica and Batiquitos, and upcoming domestic and international projects. With so many projects in progress at once, choosing the right tools to maximize time and efficiency is essential.
"Anything that can help us reduce our project time and cut our budget is a huge benefit to us," said Moffatt & Nichol visualization specialist Jeanah Bauer.
Moffatt & Nichol's fields of specialization include structural and coastal engineering, so the firm was a clear choice to manage rebuilding efforts after Hurricane Katrina demolished the New Orleans Municipal Yacht Harbor in Louisiana. The harbor was a 600-slip marina on the southern shore of Lake Pontchartrain, but its docks and facilities had sustained serious damage in the hurricane. The City of New Orleans decided to use the event as an opportunity to completely replace the damaged facility with a marina of increased resilience and sustainability. The new marina would feature a floating harbor system, and it would need to be durable enough to survive a larger-category hurricane while creating additional facility entry points and meeting updated Americans with Disabilities Act (ADA) access requirements.
Moffatt & Nichol, working closely with the Federal Emergency Management Agency (FEMA) and the City of New Orleans, was given a tight timeline to get the project off the ground and begin the reconstruction of the harbor. A critical part of this process lay in the ability of the visualization staff to produce clear, convincing graphics to communicate the plans to stakeholders and city officials. Two kinds of visualization products were needed for this project: first, aesthetic visuals that would display the differences between the original marina and the proposed design, and second, technical visuals for use during planning.
During projects with less pressing deadlines, additional design staff would typically produce graphics and additional information for the visualization staff to use in creating the final models and imagery; however, the timeline for the harbor project was too close to permit this. The visualization staff had to gather data, create graphics, build out models, and produce all final visualization tools without assistance, and in less than two weeks.
User: Moffatt & Nichol, a global infrastructure engineering and advisory firm serving clients in the marine terminal transportation, energy, environmental, federal, and urban development markets all over the world.
Challenge: Create versatile visualization graphics with minimal staff, on a tight deadline, and under budget.
Solution: ArcGIS Maps for Adobe Creative Cloud
Result: Visualization staff used the plug-in to produce detailed, layered graphics in a fraction of the time, without any additional staff or resources.
Moffatt & Nichol's visualization team members searched online for ideas on how to accomplish their multifaceted tasks within the tight deadline required. During this search, they discovered the ArcGIS® Maps for Adobe® Creative Cloud® plug-in. The plug-in would permit them to continue to work within the programs with which they were most familiar while adding the mapping functionality they needed.
"Once I got the plug-in, it had a really easy learning curve," said Bauer. "For the first time, I was able to easily pull satellite images directly into Photoshop, then turn them into layered files with additional relevant data."
Without devoting a great deal of valuable time in implementing the plug-in, Moffatt & Nichol's visualization staff were able to quickly pull together aerial images and multiple separate basemaps to create the detailed informational map data that the engineering team needed to move forward.
"In the engineering industry, whether we're engineers, designers, or visualization or graphics people, any time we discover new technology that can make us more efficient, everybody is very interested," said Bauer. "We were especially excited to learn how geographic information system (GIS) technology could be incorporated with Photoshop."
To create the large-scale, high-quality visualization results needed without the aid of additional staff, they originally would have had to start by piecing together high-resolution screen-captured tiles—a process that could take up to two days per image. Using the plug-in, they were able to accomplish the same results in less than an hour.
By using ArcGIS Maps for Adobe Creative Cloud, the visualization staff at Moffatt & Nichol were able to create detailed, data-rich layered Photoshop files in a fraction of the time required by their original method. They met their urgent deadline to provide essential planning tools needed by the technical team to proceed with the rebuilding of the Municipal Yacht Harbor, a project close to the hearts of many residents of New Orleans. Moffatt & Nichol staff were also able to accomplish the creation of visualization tools without adding additional staff to the project's budget—in fact, the visualization staff completed the task under budget.
Once created, the Photoshop files could then be quickly moved into Autodesk 3ds Max along with any basemap altered during planning meetings with architects and engineers. This ability to swiftly manipulate files increased the efficiency of project discussions and ultimately contributed to the speed with which construction could be started. Beyond the scope of the harbor project, Moffatt & Nichol staff shared the graphics and visualization tools they had created with the founders of the new New Orleans Community Sailing Center, who were able to use those assets to solicit funds to commence building. The center is aimed at providing access to sailing facilities to a range of community members, including disadvantaged children.
"Under usual circumstances, I would have had to obtain data like maps and aerials through our GIS department, adding people and time to the project," said Bauer. "I would have also required a second modeler or graphic designer to take on one of the tasks, thereby duplicating some of the work and creating a break in the workflow. To save time, the map graphics would have likely stayed 2D and wouldn't be incorporated into the 3D model. With the use of the ArcGIS plug-in, I was able to create graphics for technical meetings between city officials, engineers, architects, and planners as well as visualization for community outreach meetings to stakeholders, organizations, members, and guests of the marina and surrounding facilities."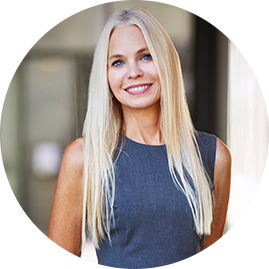 "I cut my time in half and came in under budget, but most importantly, I kept the City of New Orleans and my project manager happy. With the addition of ArcGIS to my workflow, I was a "one-stop-shop" for visualization graphics."
---
Jeanah Bauer
Visualization Specialist, Moffatt & Nichol
Start designing with data-driven maps
---