case study
The City of Ontario Emerges as One of the First Drone-Ready Cities
The City of Ontario in Southern California is revolutionizing the way we operate our cities. The city has long been a regional airport and transportation hub in the Inland Empire. With the public's quality of life and well-being in mind, Ontario looks to set the stage through the adaptation of safely using drones for the delivery of goods to launch its development of smart communities and act as an economic stimulator by providing an additional stream of revenue for local businesses. In continuing the spirit of Smart Ontario initiatives, Mayor Paul Leon and the city council raised the bar for communities to think ahead of the curve in infrastructure management. Ontario is powering this innovation by using Airspace Link's AirHub™ solution, which is built on top of Esri's geographic information system (GIS) platform.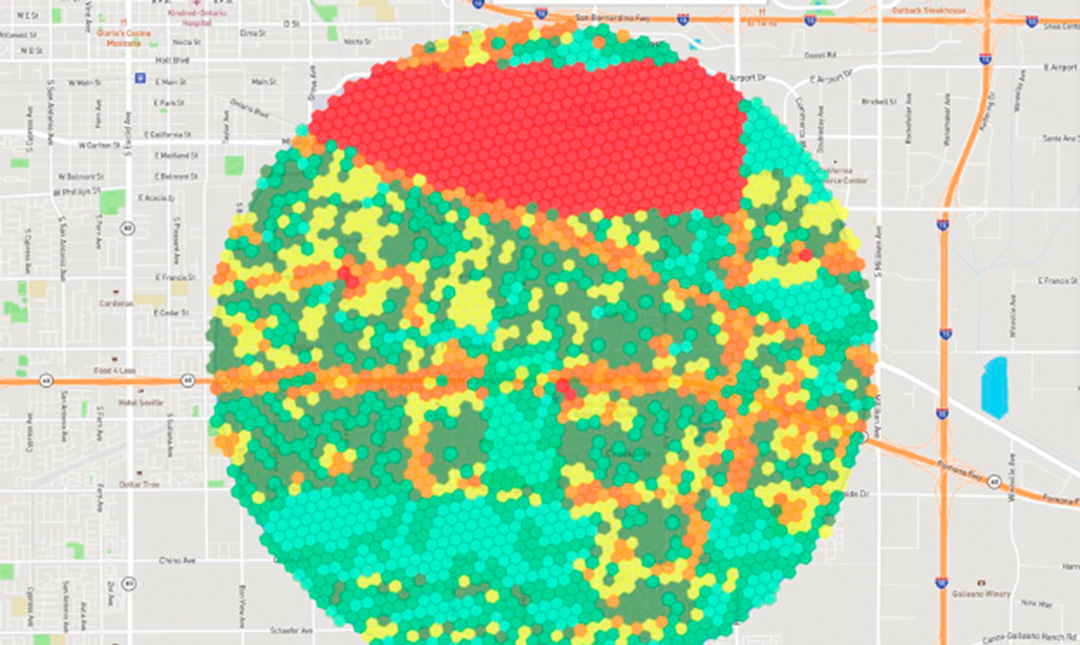 Ensuring the Public's Safety while Promoting Drone Benefits
For the City of Ontario to safely make its drone debut, it would require sufficient monitoring of the sky, a need for airways to be mapped, and a way to efficiently track the drones so that information can be accurately transferred and received between other drone operators. These factors must be implemented with both the Federal Aviation Administration (FAA) and the city to avoid drone collisions, zones where planes depart and arrive to Ontario International Airport, or interference with first responders in case of an emergency like fires or other major incidents.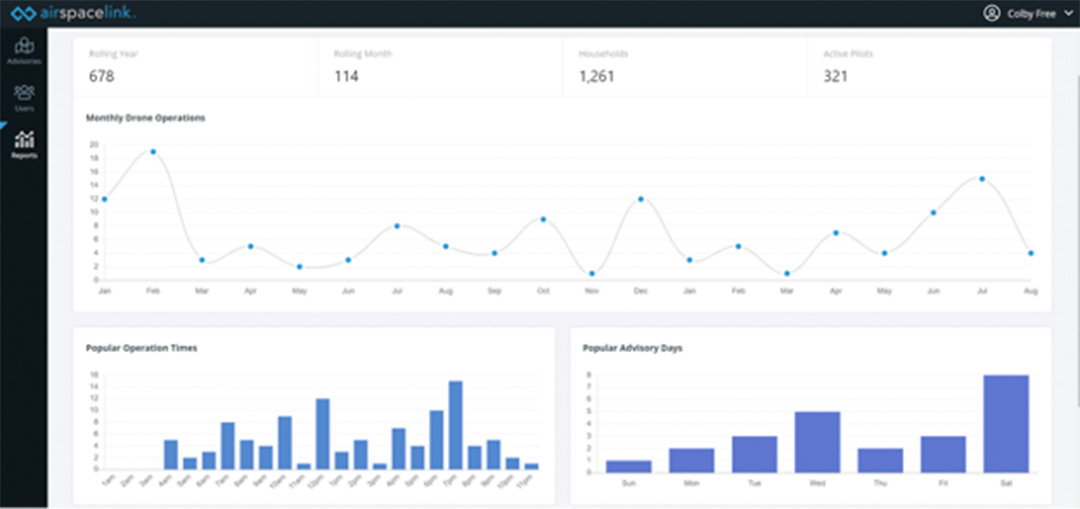 "It is important that safety precautions are taken to avoid any malfunctions or interception that could disrupt the drone process. With these things in mind, [the city] needed to make sure that it managed the drones in the safest possible way while still being able to provide drone-ready services to the community," said Jimmy Chang, Director of Innovation, Performance, and Audit at the City of Ontario.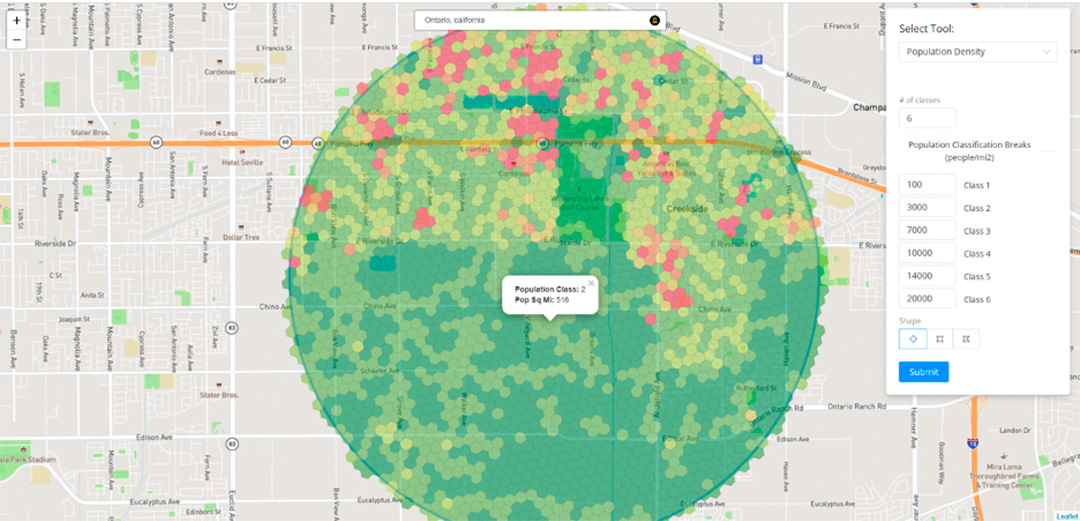 After the City of Ontario proved that it could safely offer drones as a delivery option, it needed to connect with local businesses in the area and work with them to get the public to accept the drones too. The support of these businesses would influence the residents in choosing drones as an option to deliver their food from a restaurant, groceries, or other items from their community shopping center.

Through the integration of drones, this service acts an alternative option that will provide much needed support to residents who are not mobile in getting supplies like medicine and food. For example, seniors or people with disabilities in the community could use the drones to receive important medications or other necessities. Drone delivery services will help to address the needs of these residents and make a positive impact on the community.
Setting the Stage for Safe Drone Use
To make sure the drone's implementation in communities was possible, Airspace Link provided a solution to map air and ground hazards, build safety case reports, authorize operations in real time with the FAA, and monitor flights to ensure the success and safety of this effort. Incorporating this solution allowed the City of Ontario to manage safer drone operations in the communities it serves. Airspace Link supplied the City of Ontario with AirHub™, a platform created with Esri's ArcGIS technology, which displayed a spatial analysis of approved flight paths above Ontario by the FAA, so that air traffic could be monitored, and drones could be tracked. To prepare for the adaptation of drones across multiple suppliers in the future, the city's existing advanced fiber-optic broadband network will allow it to maximize the effectiveness of drone communication to secure the safest routes possible.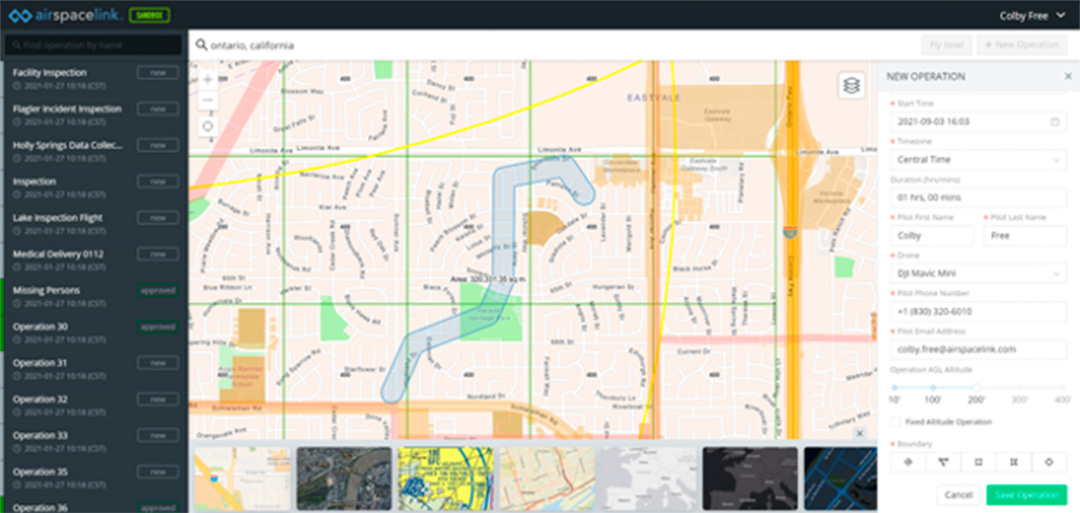 According to Chang, the city is now set with the infrastructure to stake a claim as one of the first drone-ready cities. It has addressed public safety concerns head on through the GIS-centric approach for airspace traffic management. The next step in the city's plans is to begin working with companies that are adding drone delivery as an option. Ontario held its public launch in July to announce that it was working with local real estate developers to encourage urban designs that incorporate drone delivery sites and retail that will use drones to deliver packages to its residents.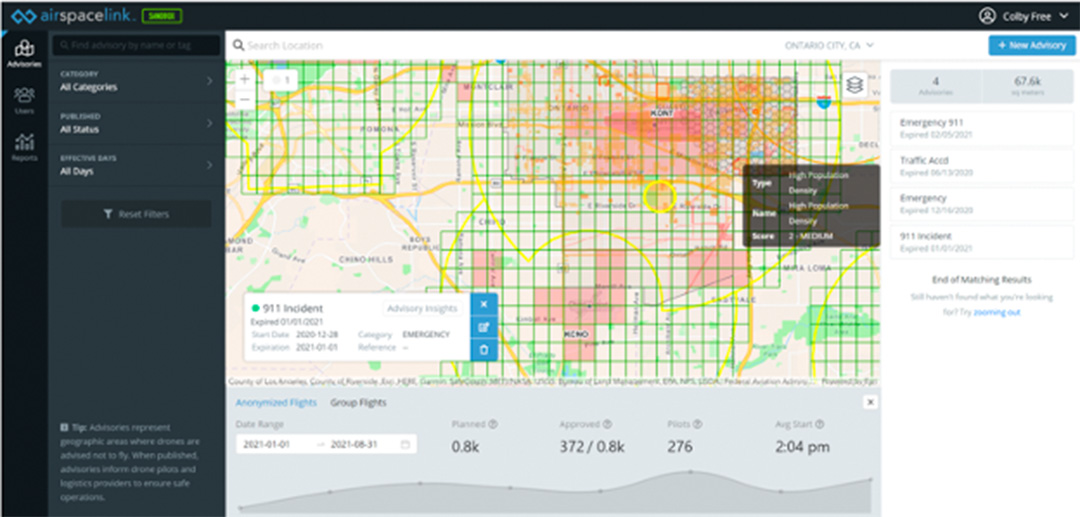 The City of Ontario can impact its communities long term by offering drones as an alternative mode for delivery services, reducing traffic congestion and carbon emissions, and providing overall access to a superior quality of life for its residents. By choosing drones as a delivery option, people can avoid the necessity of driving, eliminating their struggles with traffic and saving themselves time and money. More importantly, those in the community who lack transportation or are unable to leave their homes due to illness or disabilities would benefit tremendously from drones as a delivery option. Drones are positioning the City of Ontario at an economic advantage so that it can better serve its communities safely while also being at the forefront in drone-ready cities, thereby setting an example for all other developing cities to follow.

Learn more about drone technology and solutions.