Serve all your stakeholders using ArcGIS Hub
When most non-GIS professionals hear "G-I-S," they think "m-a-p." Now that GIS is a location intelligence platform, the underutilization of it is critical and career limiting. As a GIS professional, your purpose is to do more than make maps. It is vitally important that you proactively evangelize and market all the GIS capabilities. This presentation will provide strategies on how to spread the understanding and full value of GIS across your organization and use the community engagement platform of ArcGIS Hub to serve all your stakeholders and community audiences with the data and information they need to create more vibrant communities.
Attend this webinar to learn how to
Get the most out of your GIS investments by establishing a central data hub.
Use ArcGIS Hub to bring people in your organization together to collaborate on shared initiatives and goals.
 Create informative apps and websites that put your data to work and provide valuable engagement experiences for all the stakeholders in your community.
Transform engagement and make a bigger impact.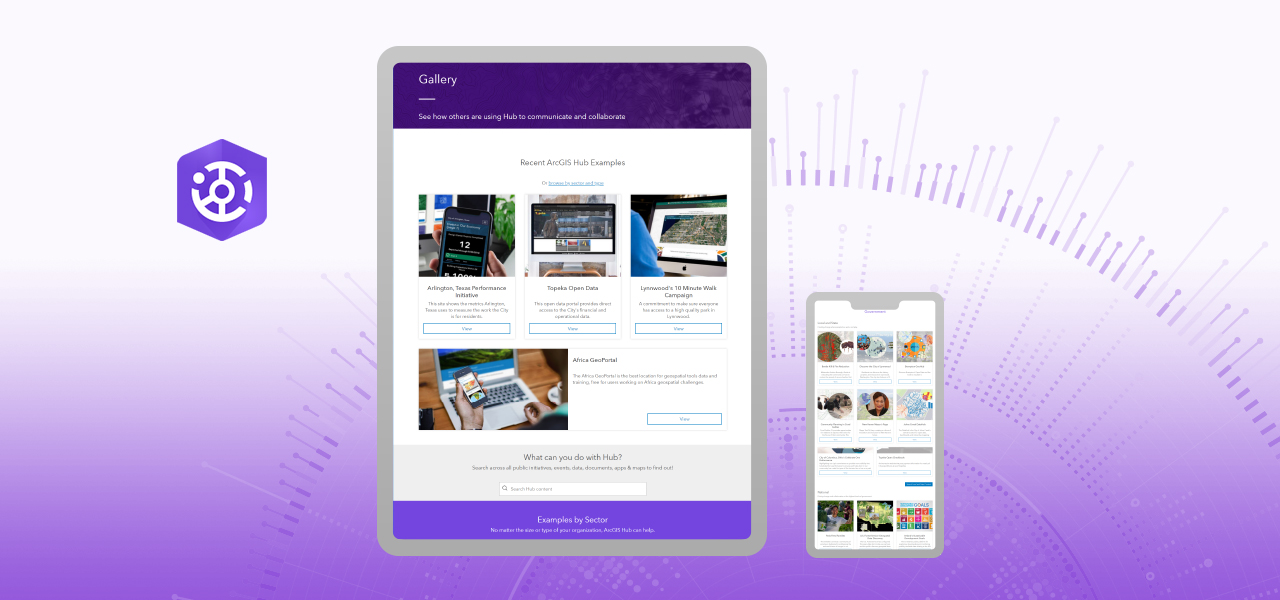 Watch the webinar recording