More apps are being added to the ArcGIS Marketplace all the time. Here is a sampling of what you can find there:
This app provides a great way for your end users to quickly look up information about a particular property. The app is easy to use for people who don't know GIS. Geocortex Property Viewer is HTML5 based, so it works on desktops, tablets, and smartphones—no download, installation, or plug-in required.
Imagine how much more effective your planning sessions could be if multiple participants could contribute to a common map. You can use Virtual Situation Room as a template to publish a web map and let people sync up their content changes and redline sketches.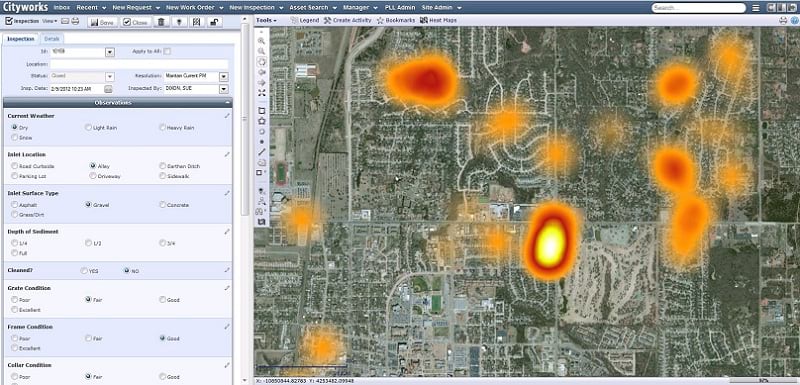 This app lets you manage assets related to a wide range of city functions such as citizen requests and inspections. You can track issues and keep on top of the work that's been done to remedy problems. Staff members in the field can get the information they need to make decisions by quickly tapping into service requests or work orders using their mobile devices.