This November, Esri will bring the expertise and excitement of the Esri Developer Summit (DevSummit) to London and Dubai. Kristina Weis, Esri digital marketing coordinator of developer products, recently spoke to Jim Barry, program manager of the Esri Developer Network, about DevSummit Europe and DevSummit Middle East and Africa. She asked him what these events will offer to developers and others interested in geospatial technology.
Weis: Why is Esri taking the DevSummit on the road to London and Dubai?
Barry: We've hosted the Esri International Developer Summit in Palm Springs, California, for the past eight years. This event has grown every year and been very successful. We've gotten a lot of requests from developers in Europe and the Middle East who said they wanted a DevSummit closer to home. We brought a DevSummit series to Europe last year that went well. But we received feedback that developers wanted a more in-depth experience rather than those single-day events. So now, each event will be for three days and include user presentations, Lightning Talks, and many other types of sessions.
Weis: Who should attend?
Barry: Four groups will really get a lot of value out of it:
ArcGIS developers who've been building GIS applications for years. They like the DevSummit because it keeps them on the front edge of new products, technologies, and capabilities. We like to give them early looks at things and share our development plans with them so they can plan along with us and influence how and what we build.
GIS professionals who do spatial analysis, manage GIS databases, produce maps, and are often doing a bit of development work to customize and script ArcGIS. They often don't consider themselves developers and might say things like, "Oh, I hack to get by" or "I learn enough to be dangerous," but they're being modest. The DevSummit provides a lot of information and technical know-how that GIS professionals can use to tailor Esri technology to their organization's unique needs and workflows.
Experienced developers who've never used Esri technology before or are just beginning to use ArcGIS. These are web, mobile, desktop, sever, online, and cloud developers. We have a lot of opportunities for them such as sets of sessions that deal with development methodology and testing and more "getting started" sessions.
Project managers and decision makers who don't do GIS or development work themselves but want to assess what the technology can do. We have a lot of sessions that speak to them. We will show them what the technology can and will do so they can plan as well. These aren't just sessions where someone opens the development environment and starts coding, although that happens, too.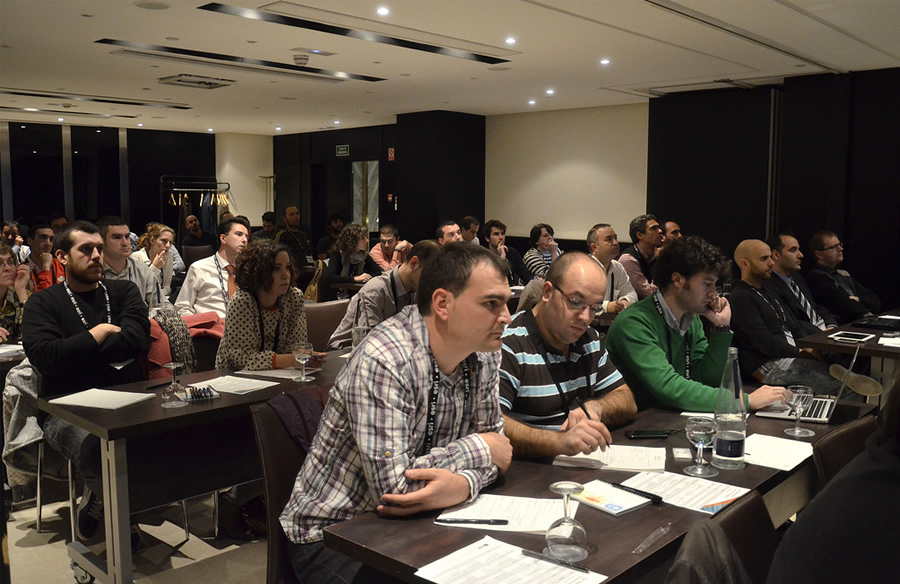 Weis: What can a developer expect to get out of the DevSummits?
Barry: They will see firsthand the current and future capabilities of Esri technology and the ArcGIS platform. They also will learn what it can do, how to obtain it, and how to use it themselves.
At the same time, we give them access to the people who built the technology. They can meet with the engineers face-to-face and ask them questions. By meeting with the Esri developers, they also will have direct input and influence into how technology continues to develop.
There are also a lot of networking opportunities. They meet us, we meet them, and they meet each other. They will make connections that are productive, build alliances, find common ground, and get ideas from each other.
We'll also have optional hands-on training sessions before both summits on JavaScript and Python. Those will help you get up to speed.
Weis: Who are some of the speakers from Esri who will present at sessions?
Barry: We send the key engineers, development leads, and product managers who build and determine where the technology will go in the future. Besides making presentations, they will talk to attendees and answer their questions. They hear from and get feedback from the most sophisticated users of the software they're building. The presenters will include the following:
Jim McKinney, chief technical officer (CTO) of the ArcGIS development team and the lead guy who builds ArcGIS
Euan Cameron, Esri's CTO of apps and software development kits (SDKs) and leader of the development teams that build technology specifically for app developers
Julie Powell, a technical product manager for Esri who covers ArcGIS web APIs and ArcGIS Marketplace
Al Pascual, the product manager for apps and SDKs for mobile devices
Amber Case, the director of our R&D Center in Portland, Oregon, who is working on the future of location-based technology and the ArcGIS Geotrigger service
Andy Gup, a developer evangelist focused on ArcGIS web APIs, mobile web, and Android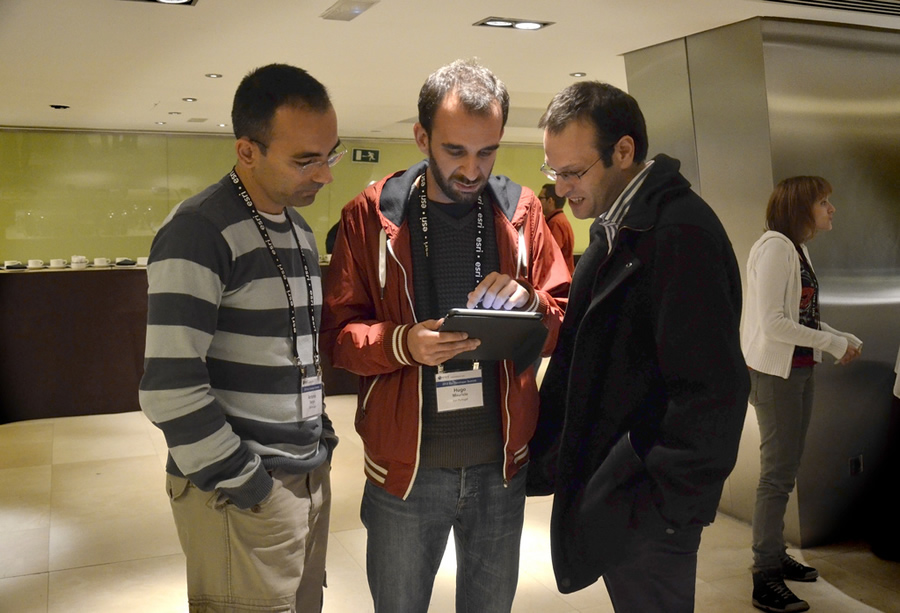 We'll also have many other presenters who are developers and engineers who build apps and APIs for the ArcGIS platform such as for location analytics, 3D, and many other technology components.
Weis: Will all the presentations be by Esri staff?
Barry: Not at all. We call this a summit and not a conference because "summit" represents all of us coming together to talk and share information. User presentations are a big part of the DevSummit, and they're very popular. There will be 30-minute tech presentations and 5-minute Lightning Talks from the community.
Weis: What if someone would like to present at the DevSummits?
Barry: When this publishes, we'll still be looking for 5-minute Lightning Talk presenters for the DevSummits in London and Dubai. To be considered, someone just needs to create a slidedeck and title for their talk, and e-mail that to devsummit@esri.com.
Weis: Will attendees see any new Esri technology at the DevSummits?
Barry: Yes. We will demonstrate the following:
Esri's Geotrigger service—Developers can use this service to make their mobile apps better and geoaware.
Esri CityEngine—They can use its SDK to bring 3D to their designs and maps.
EsriLeaflet—Developers will find out how to use Esri's extension to Leaflet, which allows them to use Leaflet's open source JavaScript mapping library with ArcGIS maps and services.
Weis: Are there any new sessions you're excited about?
Barry: For the first time, we will host a session on managing big data in your GIS using GIS Tools for Hadoop. There also will be a session on building apps with ArcGIS Runtime SDKs that have disconnected offline capabilities.
Weis: What types of development languages and environments will there be sessions about?
Barry: JavaScript, .NET, iOS, Mac OS, Java, Flex, and a few other popular ones.
Weis: How many developers do you expect to attend?
Barry: About 500 in London and 300 in Dubai.
Registration is open now for both events. We'd love to see you there, so please register here for Europe and here for the Middle East and Africa.