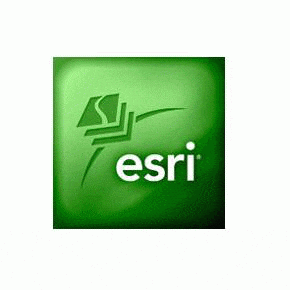 Back in 2010 Esri released its first native app for iOS, Android, and Windows Phone…the ArcGIS app.  This app has also been referred to as the "ArcGIS app for smartphones and tablets" and sometimes as the "Green App" (because of the green app icon).  The app has served many of our users well over these years, but with the advent of new capabilities in ArcGIS and the overall evolution and updates to mobile platforms, the time has come to retire the ArcGIS app.
The ArcGIS app will be retired from the App Stores (Google, Apple, Windows and Amazon) in 2016. Once retired the app will no longer be available for download, although it will continue working normally on any device where it has been installed previously.
So, you might ask… What do I use when the ArcGIS app is gone?  That really depends on your needs and how you have been using the app in the past.  The three primary uses we have seen with the app are 1) Sharing Maps with the public and within the enterprise, 2) Crowdsourcing, and 3) Data editing within an organization.  Esri has a number of solutions to fulfill these workflows, and improve on the functionality and user experience.
1) Sharing Public Maps:
Many users have leveraged the ArcGIS app as the means to share maps with the general public. Some of you have added links in your web sites so citizens could easily download the app from the app stores and then load maps from the organization.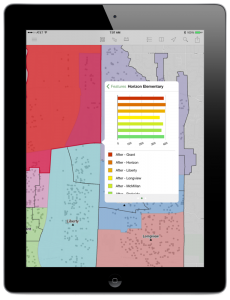 The best native ArcGIS app for sharing maps with the public is Explorer for ArcGIS. It provides an improved user experience over the ArcGIS app and significantly better support for web maps. Explorer for ArcGIS can be used by anyone; it does not require a ArcGIS account to search, open, and view public maps from ArcGIS.
TIP: You can create a URL (to post on your website or send via email) that will open your map in Explorer for ArcGIS on an iOS or Android device. If the recipient does not have either of those installed the map will open in a browser. To do this just use this URL as a template and insert your Web map ID. http://www.arcgis.com/home/mobileviewer/appsharer.html?id=YourMapIdHere
Here is an example: http://www.arcgis.com/home/mobileviewer/appsharer.html?id=ac7e0840c3444ccbb69082ad99d18eeb
Another alternative for a native map to share maps with the public is AppStudio for ArcGIS. AppStudio for ArcGIS will allow ArcGIS users to create their own branded mapping native apps, and publish them to the Apple and Google app stores for public access. The AppStudio for ArcGIS beta program is currently open and its release is planned prior to the retirement of the ArcGIS app.
Also it is important to note that a dedicated native app is not required to use web maps on  smartphones and tablets. Both the ArcGIS map viewer as well as web apps built with the Web AppBuilder for ArcGIS are built using response design, so they work great on mobile devices and provide an excellent alternative to the ArcGIS app.  The Esri Story Map apps are also popular ways to share maps with the public, along with additional narrative or multi-media content and they are also responsive.
When sharing maps within an organization the use of Explorer for ArcGIS instead of the ArcGIS app should be a no brainer. Explorer for ArcGIS delivers an updated user experience and provides additional capabilities such as Favorites, Sketching, Sharing and more.
2) Crowdsourcing:A handful of users have used the ArcGIS app to enable citizens to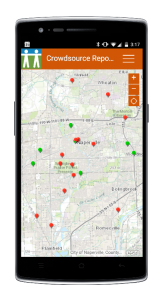 collect geographic data. We recently released a new set of configurable app templates focused on crowdsourcing geographic data from the public.
Crowdsource Reporter: An easy to setup responsive web tool for crowdsourcing workflows.
GeoForm: A simple web based tool for people to collect data while in the field or at home.
Crowdsource Manager: Designed to help organizations manage incoming contributions from the crowd.
For users who would like native app with their own branding, AppStudio for ArcGIS is a great solution. AppStudio for ArcGIS, includes a 'Quick Report Template' which organizations can configure and brand to create simple crowdsourcing apps for Apple and Android phones. Unlike the GeoForm and Crowdsource Reporter, Quick Report based apps can work while offline and published to the Apple and Google app stores.
3) Data Editing:
Data editing within an organization: The ArcGIS app has been used by some for map-centric data collection workflows in the field within an organization. Collector for ArcGIS and Web AppBuilder are two great tools that will do what the ArcGIS app did, plus more… and better.
Collector for ArcGIS: Collector is Esri's premier field data collection app on smartphones and tablets. As a member of an ArcGIS organization, you can use Collector to capture data in the field, attach photos, and fill out forms that replace existing paper-based field workflows. Unlike the ArcGIS app, Collector for ArcGIS can work while offline, supports editing related records, and works with versioned databases.
Web AppBuilder: Web AppBuilder allows you to create your own web applications, including web editing apps. Because of the responsive design of Web AppBuilder apps they can work in smartphones, tablets and Desktops while connected.
Web Application Templates: ArcGIS includes a handful of configurable web application templates that will satisfy the basic editing workflows that the ArcGIS app addressed. These Web Application Templates work in both your Desktop as well as in tablets and mobile phones.
The ArcGIS app has been a great tool for our users and we know that it will be missed by many. But today ArcGIS provides so many great choices for meeting mobile mapping needs, we are confident that you will find a solution that provides a great experience for yourself and those you support on smartphones and tablets.