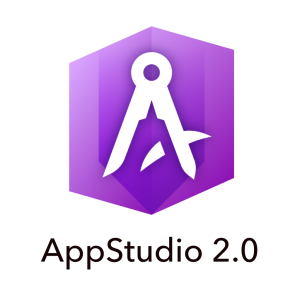 We're pleased to announce that version 2.0 of AppStudio for ArcGIS is now available. This is our biggest release since we introduced AppStudio just 2 years ago.  We are committed to making this platform a more powerful, efficient, and user-friendly tool for creating native apps. We want to say thank you to our users for all the great feedback on this product. Version 2.0 includes new capabilities, updated developer tools, and a fresh new look and feel.
You can get the new version of AppStudio by logging into http:appstudio.arcgis.com or downloading AppStudio Desktop and Player from the download page.
So what's new in AppStudio v2.0?
Here's an overview, to get more details see our posts on GeoNet
Support for the latest ArcGIS Runtime 100.1
A completely redesigned AppStudio Desktop user interface
New app developer capabilities (beta) – Local Notification, Vibration & Background location, SQL Storage and Promises
The Map Viewer template has been redesigned from the ground up
The Quick Report template includes many new enhancements
Updated AppStudio Player app
AppStudio Framework API and guide documentation is now available online
ArcGIS Runtime Version 100.1 support
Something many of our users have been asking for and the most impactful enhancement in 2.0 is support for latest ArcGIS Runtime 100x. With the new runtime you can now leverage Vector Tiles, 3D scenes, local Raster data, and offline Mobile Map Packages in the apps you build with AppStudio. However, we did not forget about your existing apps built on the 10.2.x version of Runtime, in fact, we went a step further by supporting both runtimes side by side.
New Look and Feel for AppStudio Desktop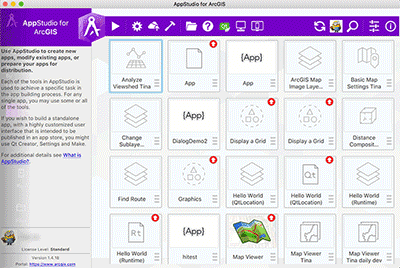 AppStudio for ArcGIS 2.0 Desktop has a cool new UI tailored to improve your app development experience and efficiency. There is new side panel to give you quick access to the tools you use most. Two new tools included in the side panel are the "Open Online Item" and a QR code generator so you can quickly download an app to your device running AppStudio Player. The user interface is now customizable with the choice of light and dark themes, normal and large card sizes, and the ability position side panel to the left and right. And we improved the way you search for apps and samples, not only can you use #tag search for apps tagged with a term or @username for apps created by a specific user, but you can also filter apps based on the app ownership, location, and status.
Updated App Templates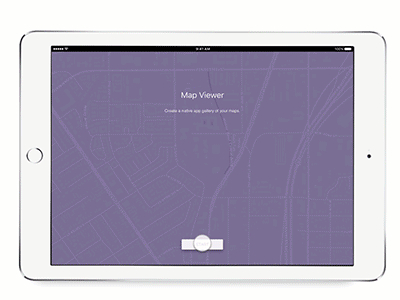 The Map Viewer Template has a clean and intuitive new interface using the Material design controls. The new and improved Map Viewer Template provides an immersive and adaptive display for all screen sizes and tailored for better user experience. The template also improves on pop-up support, geosearching (within and outside the extent of the map), feature searching, and support for map layers. And we have included a new basemap switcher and map units selection tool.
The Quick Report Template has also been updated with a new camera module, map view, light/dart themes, font sizes and the option to download a Mobile Map Package and work offline.
Map Tour, Map Viewer, and Quick Report template now built using the latest ArcGIS Runtime 100.1 (a.k.a Quartz) for mapping capabilities. This opens up all the new and improved capabilities that the new runtime has to offer such as 3d, vector map tiles, support for webmaps v2.0 and above, better rendering and labelling support to name a few.
New Developer Capabilities
To help you build powerful and modern native apps we have introduced several new AppFramework plugins. We now offer plugins for Local Notification, Vibration, Background Location, Promises and SQL Storage. These capabilities are currently in Beta, to learn more see this blog post on GeoNet.
Learn More About AppStudio 2.0
As you can see this is a big update. To get more details about all the new features in AppStudio version 2.0 see the follow blog posts on GeoNet.
And checkout our new AppStudio App Showcase to see what people are building with AppStudio for ArcGIS.
By Chris LeSueur and Tina Jin