Have you been looking for a simple way to create profile graphs for anywhere in the world?  With the Elevation Profile add-in toolbar, you can create them either interactively on the display or from selections on your own linear feature data. The toolbar operates on an ArcGIS Online service, you don't need to find any elevation data to use, since we are providing it for you!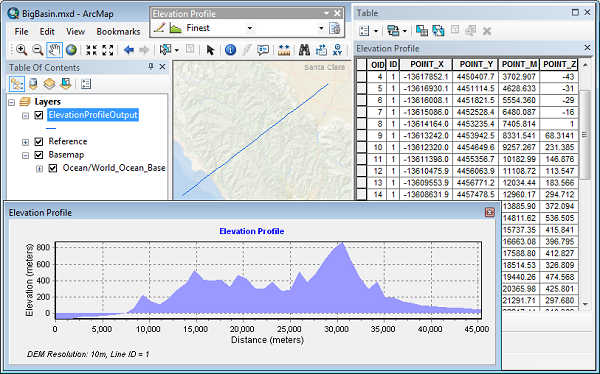 Elevation Profile toolbar Add-in

With this toolbar you can:
▪ Create profile graphs for lines you interactively draw on the display.
▪ Create profile graphs based on selections of existing line features.
▪ Control the naming of graphs and tables generated to help you better manage results.
▪ Define a template so that you can standardize the profile graphs to a particular style.
More details on the available functionality and how to use it is given in the reference document included in the download.
Dowloading and installing
The Elevation Profile add-in is available for dowload here:
http://esriurl.com/ElevationProfileAddin
This Python Add-in is supported for ArcGIS version 10.2 and beyond.
Learn more about Add-ins for ArcGIS Desktop 10.
Commenting is not enabled for this article.