When you create a website with ArcGIS Hub, you can use teams to draw on the expertise and perspectives of your peers by inviting them to contribute, revise, or review web content. Now you can collaborate more easily and keep up with what your teams are working on thanks to the addition of a new type of team and team profiles.
Choose who can edit what
Previously, people could only edit web content if they belonged to a core team, a type of team that grants all-or-none edit access to your website and its content. Now, supporting teams with edit access allow you to extend edit access to more people, without granting them access to edit your website.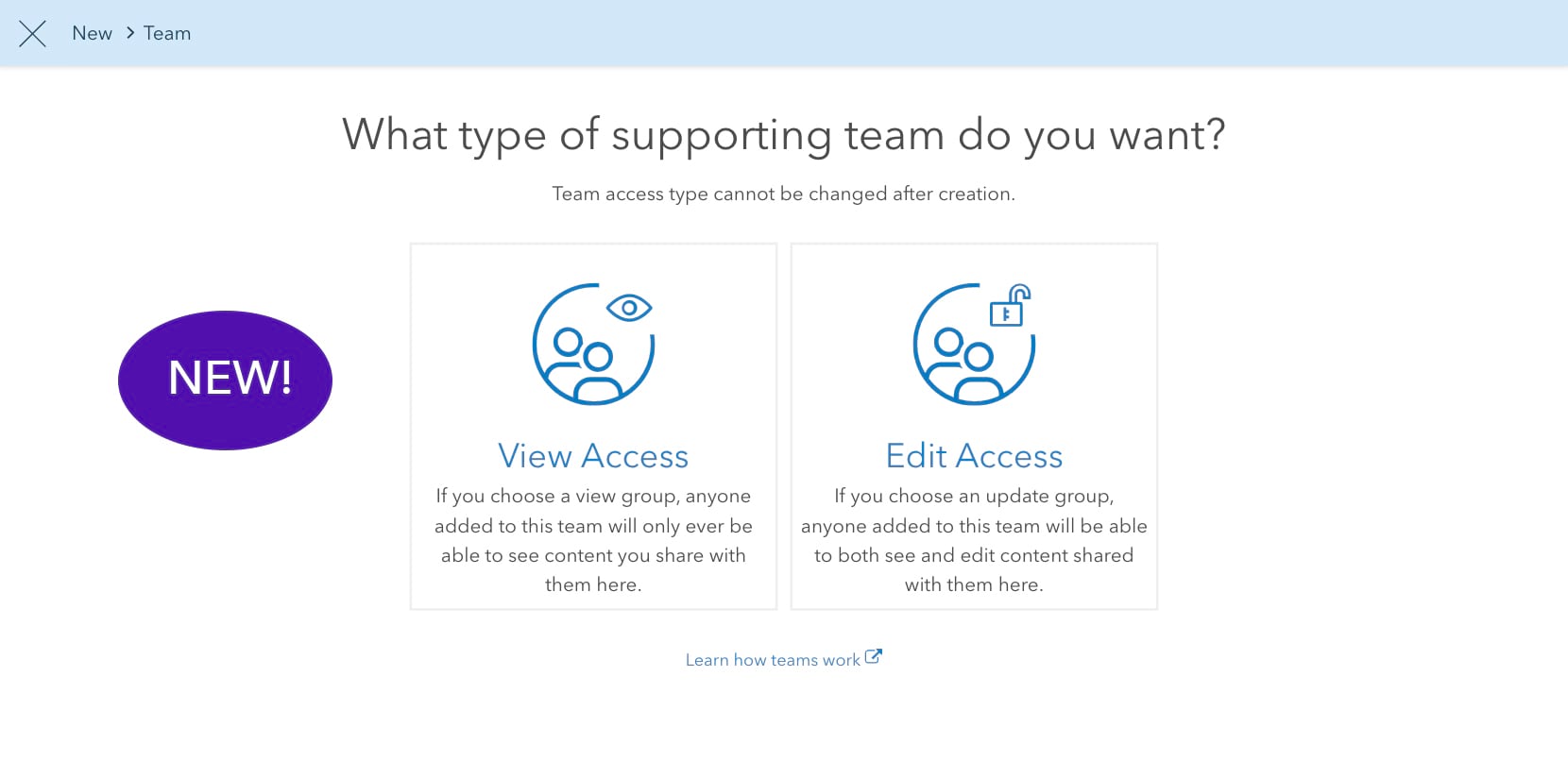 Don't forget, you still have the option to create supporting teams with view access. This type of team allows you to share content privately for review only. They're especially useful for sharing a survey to gather feedback from a specific group of stakeholders.
Get to know your team
New team profiles create a single space for team managers and members to connect and learn more about what they're working on.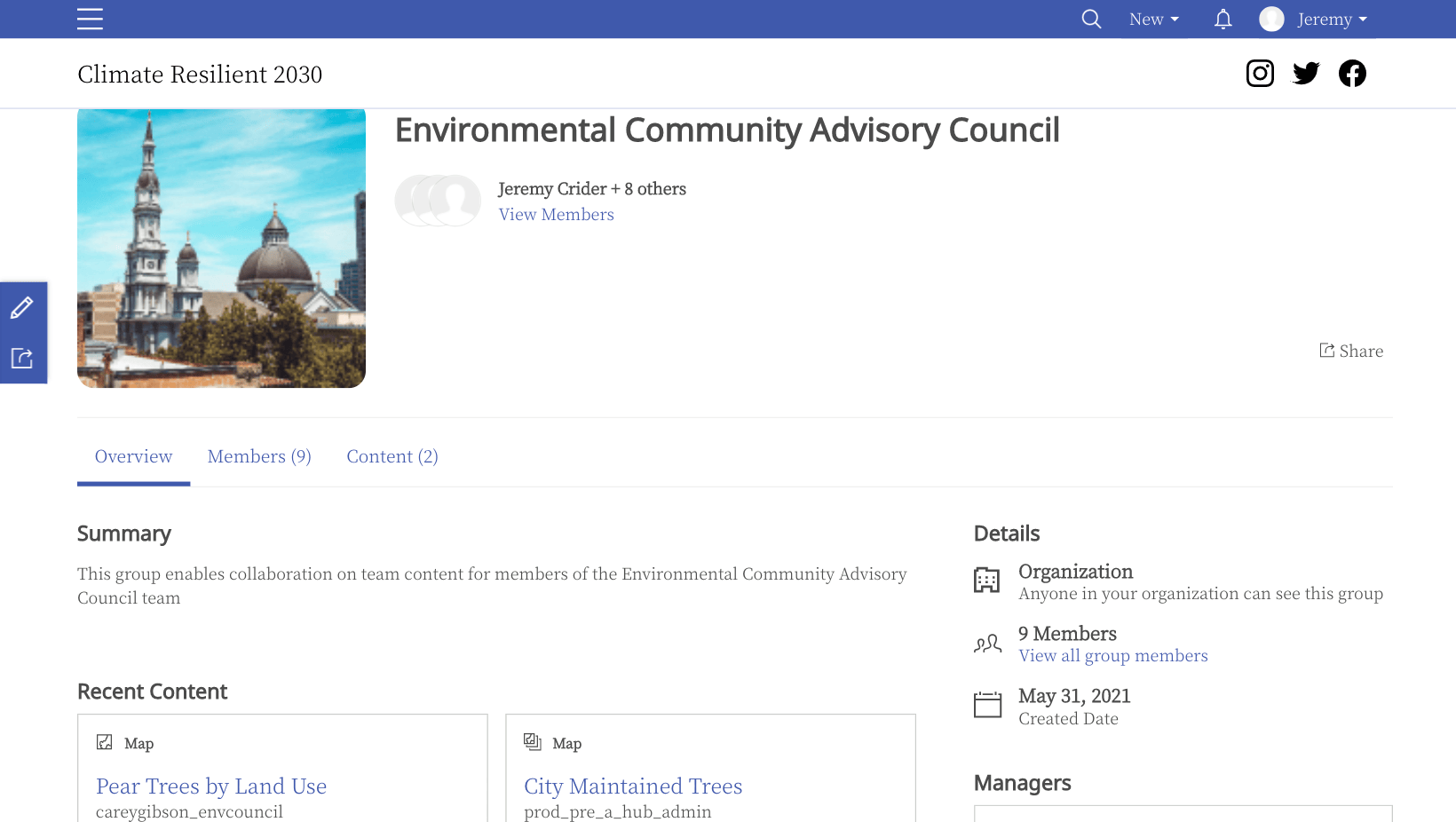 To help you establish a more formalized review process, you can use your new team profile page to see when updated content is ready for your website.

Stay tuned! Soon, team managers will be able to carry out team administrative tasks, like sharing content, adding new members, and sending onboarding emails, right from the team profile.
Set up easy access to team profiles
Add a button with a link to your team profile on your site's layout. You can even hide this section of the site so that only team members can see the button once they've logged in.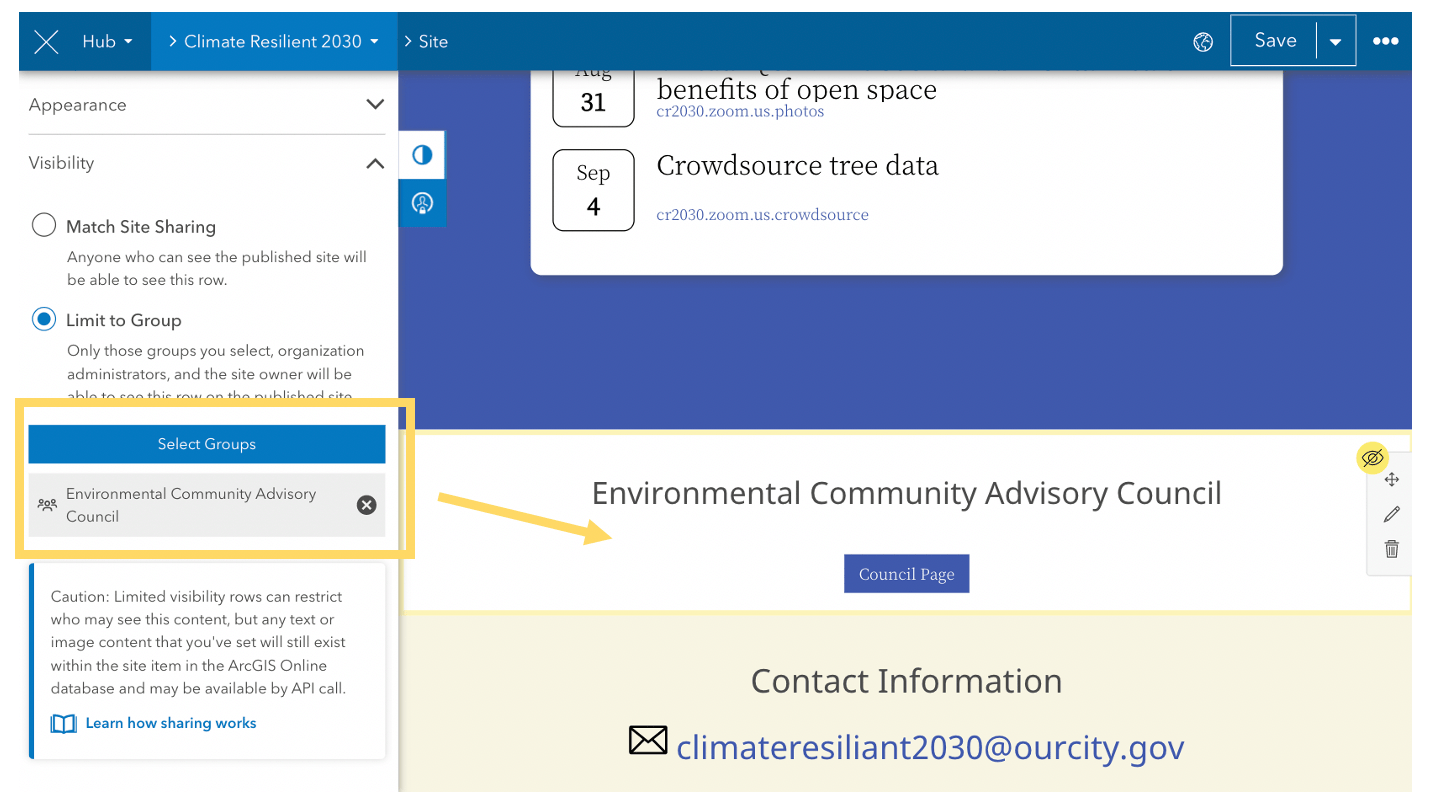 Supporting team members must have access to view your website in order to sign in and open their team profile. Check out the
Set team visibility help article
for more information.
Scale stakeholder collaboration
You can also move teams from one website to the another. Members of an editorial board, for example, can belong to a single supporting team that's reassigned to a different website as needed.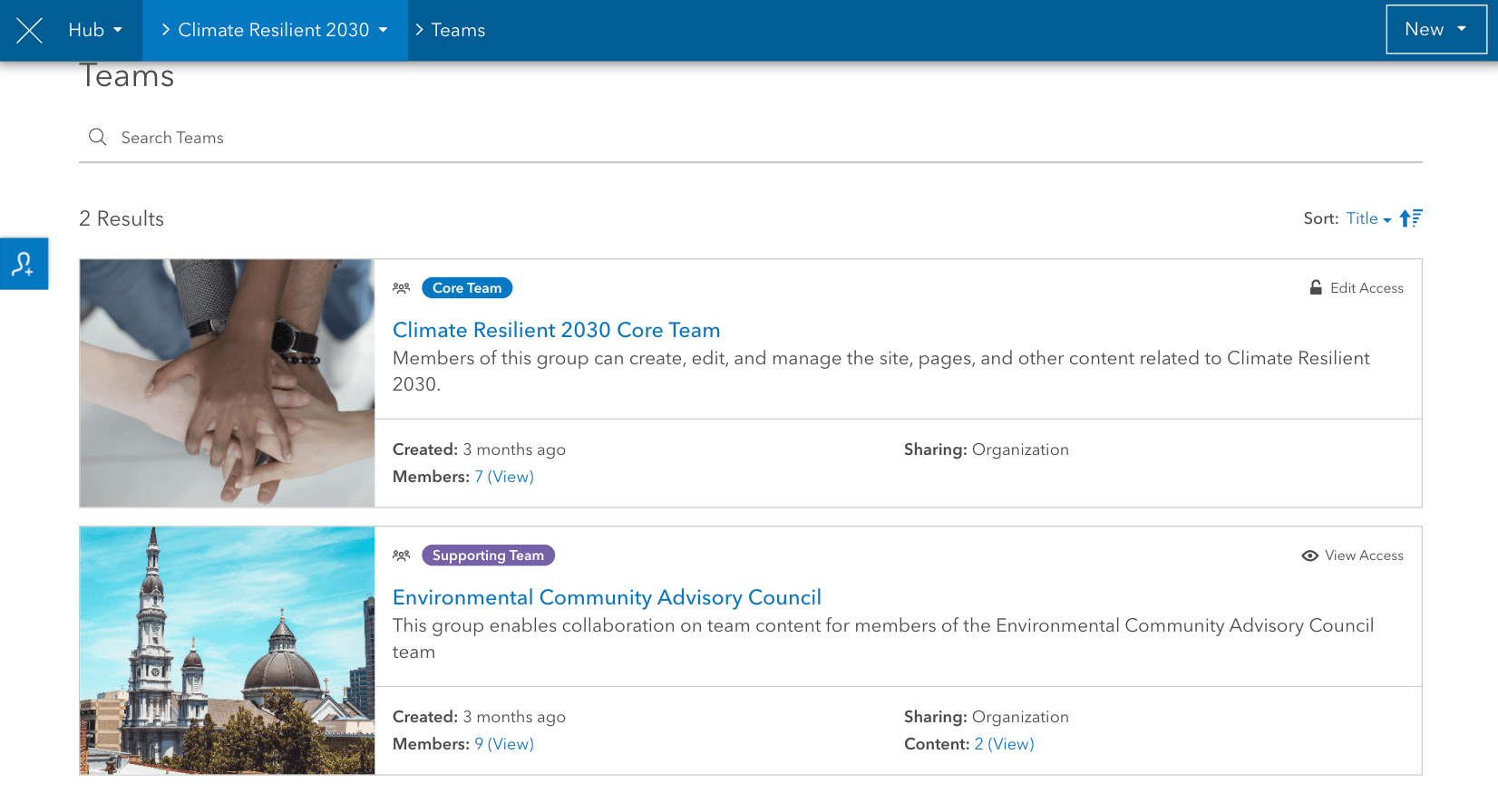 For a smooth transition from one project to the next, set up a new access point for the team's profile using the instructions provided in the previous section. Sending a welcome message isn't a bad idea, either!
Happy collaborating ✨
Additional resources
Learn how to use teams with the following resources:
Questions? Reach out to us on the ArcGIS Hub Community page.