A smarter search bar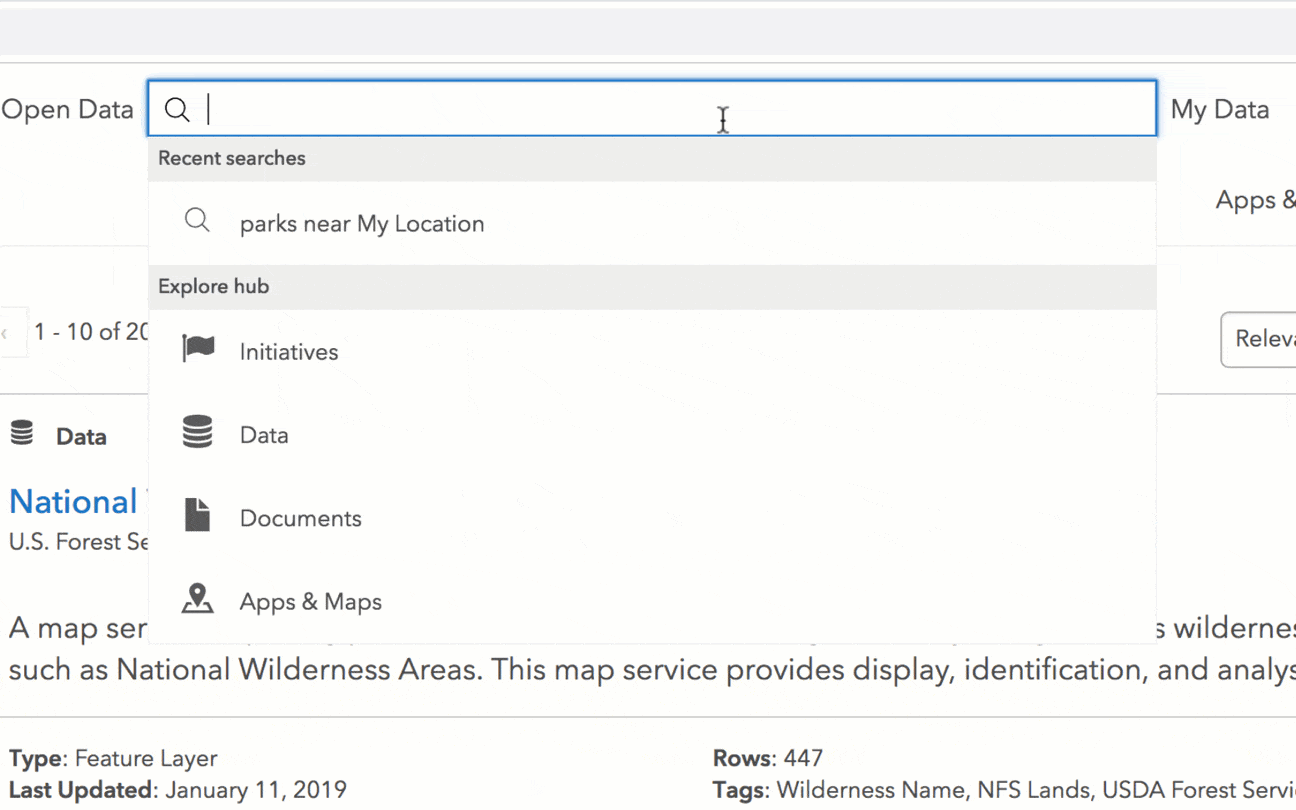 Once on the Search Results Page, term highlighting provides small visual cues to help you quickly identify what you're interested in. 

Sites- websites for sharing data and content.
For more information on what kinds of data are supported in ArcGIS Hub, view our
documentation
.
Don't have ArcGIS Hub premium features? No worries. Your collections won't include Initiatives and Events but you'll still have Sites, Data, Documents, Apps & Maps.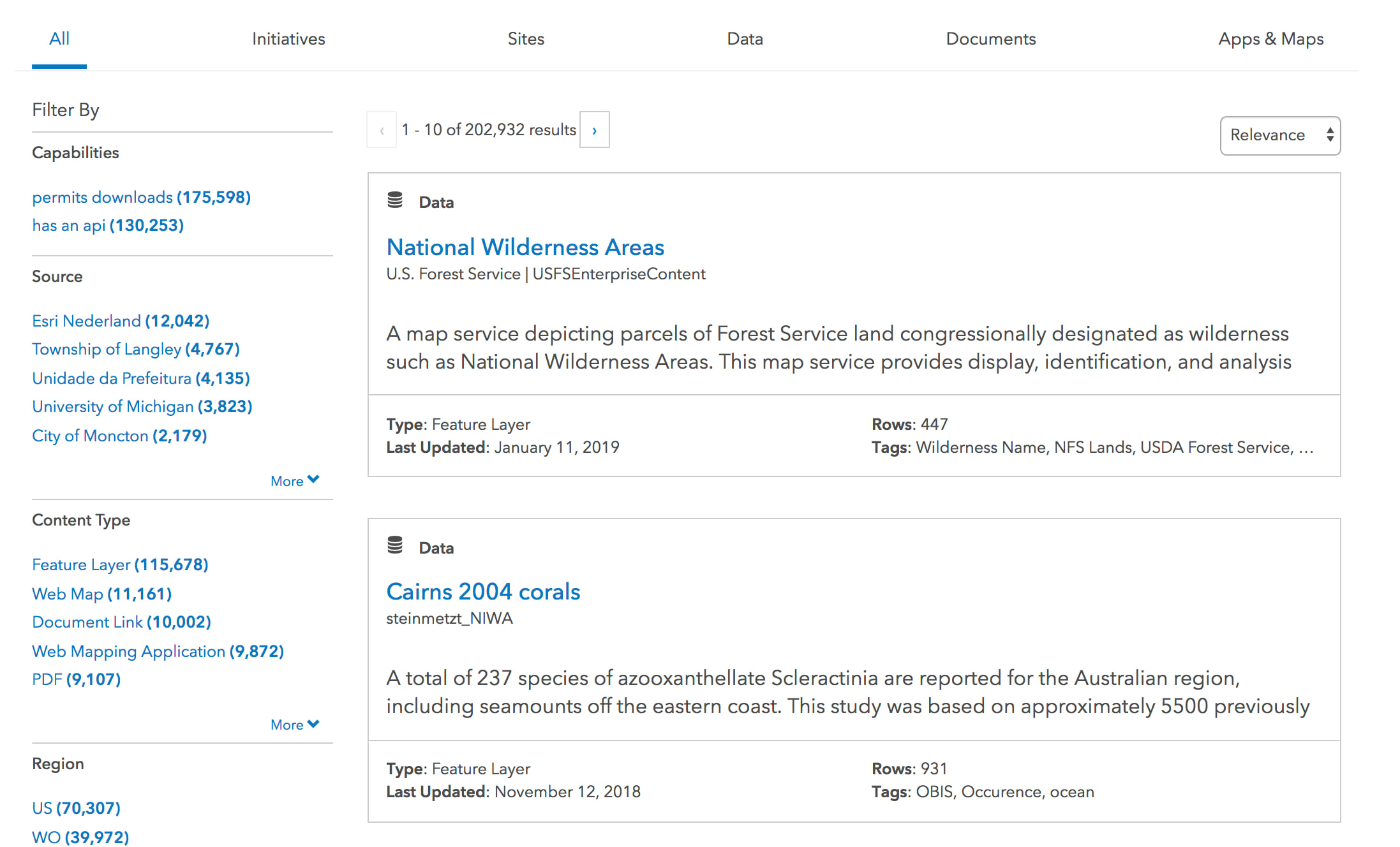 More content types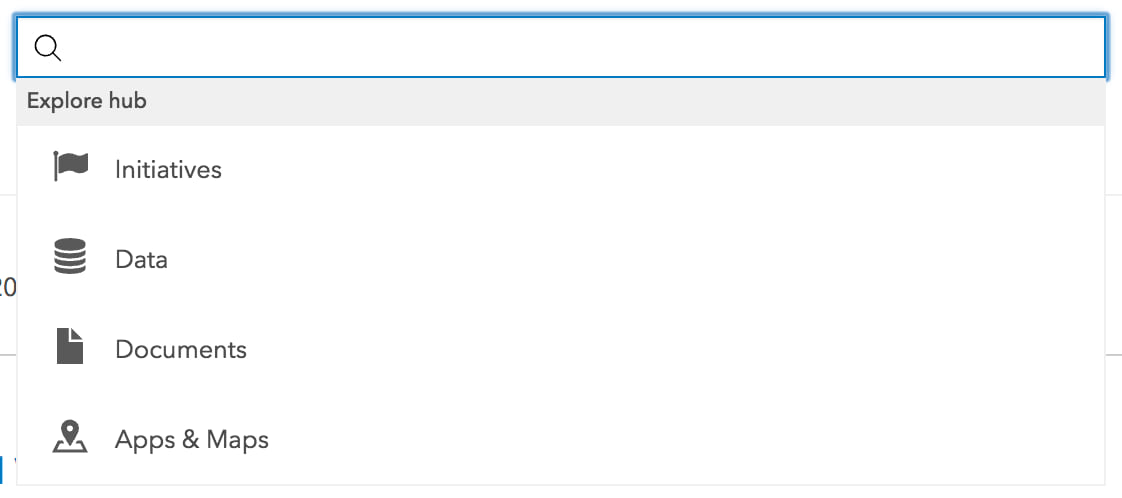 Access private items
While commonly used to share open data, ArcGIS Hub also enables you to share content privately within your team or organization. Whether you're a volunteer who's collaborating on an initiative that isn't public yet, or you're a staff member searching for a piece of internal data, find what you need under the Restricted filter. If you're not already signed in, you'll be prompted to log in, at which point you'll be able to access data that's been made available to you.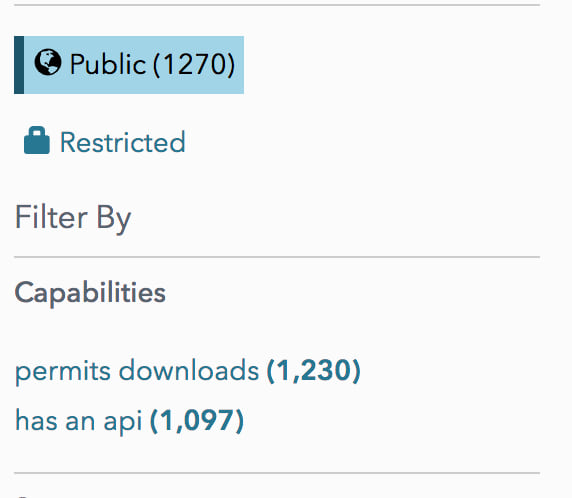 Don't worry about new or updated content. We've got it covered.
We want to make sure that any new content you add gets surfaced as soon as possible. That's why we reengineered our index to be faster and more reliable, refreshing content at least every 24 hours. 
Ready to check it out?
Try out search yourself by querying a search on our open data page. Or, add a search bar to your own site.
New to ArcGIS Hub? First, ensure that open data is enabled for your organization. Then, group together content that you want to share in an ArcGIS Online group that's been enabled for open data. You're ready to create your first site. 
For more information on search collections and possible effects on your layout, check out this GeoNet post. As always, feel free to leave a comment or reach out to us with questions.
And don't forget to stay up to date by following us on Twitter. and checking out our changelog for our release notes.
Tell us what you think
Have a minute? Take this brief survey to help us learn more about how we can connect organizations and their communities. We look forward to hearing from you.
Commenting is not enabled for this article.