Here's all the news for ArcGIS Hub for July through September as we head into the home stretch of 2023. Our team has been working diligently on big, new things, so the list of small, new things is shorter this quarter. But what's here is super useful and what's coming, even more.

Read all about dashboard reports 
Calling all current and future Hub Premium customers! The engagement dashboard is part of every Hub site, and includes charts illustrating page views and other activity for specific time periods.  
If you can view the engagement dashboard, you can now receive a summary report of dashboard data. Gauge how visitors are using your site through this weekly email report.

You will see key metrics such as Site Views, Top Referrers, Page Views by User Type, Top Content Page Views, and Top 10 Content Downloads.  
Get answers to questions like:
How are visitors finding your site?

Which pages in particular are they using the most?

How does this break down by staff, community, and anonymous users?

Which items of content are commonly viewed and downloaded?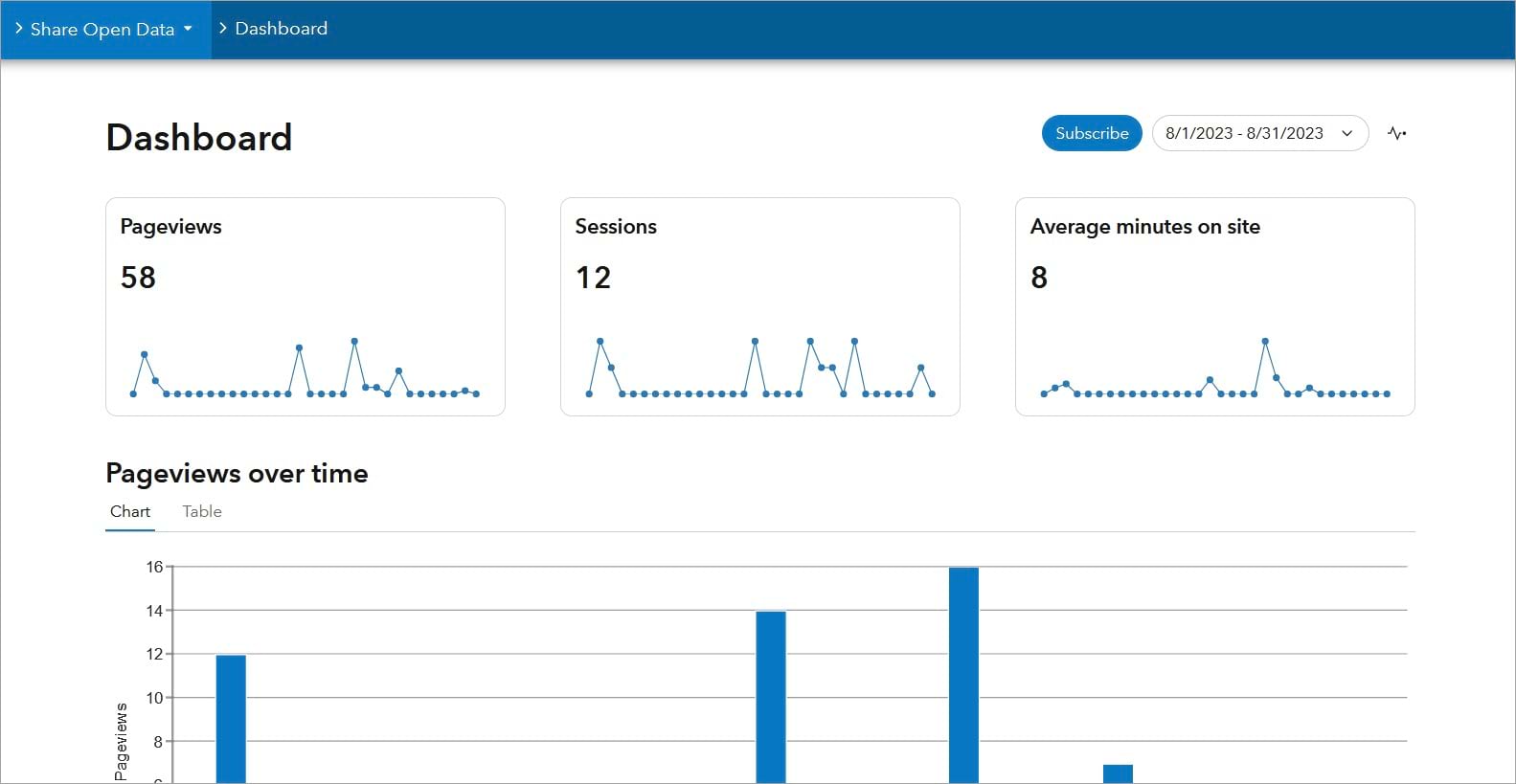 Sign in to Hub, open your Site, and navigate to the Dashboard. Simply select the Subscribe button at the top right to start receiving a weekly summary of this Dashboard. 
Read more about getting your ArcGIS Hub site metrics in your inbox. You can also dig into details in the Hub documentation.
Hub Projects are still new! 
This feature bears repeating. If you haven't started using Hub projects, get right in there and take a look. The projects feature comes with a Hub Premium license.  
Projects are out-of-box tools to help you organize and manage your work, and demonstrate progress towards stated goals. Hub makes it easy to set up and maintain projects, whether one or many.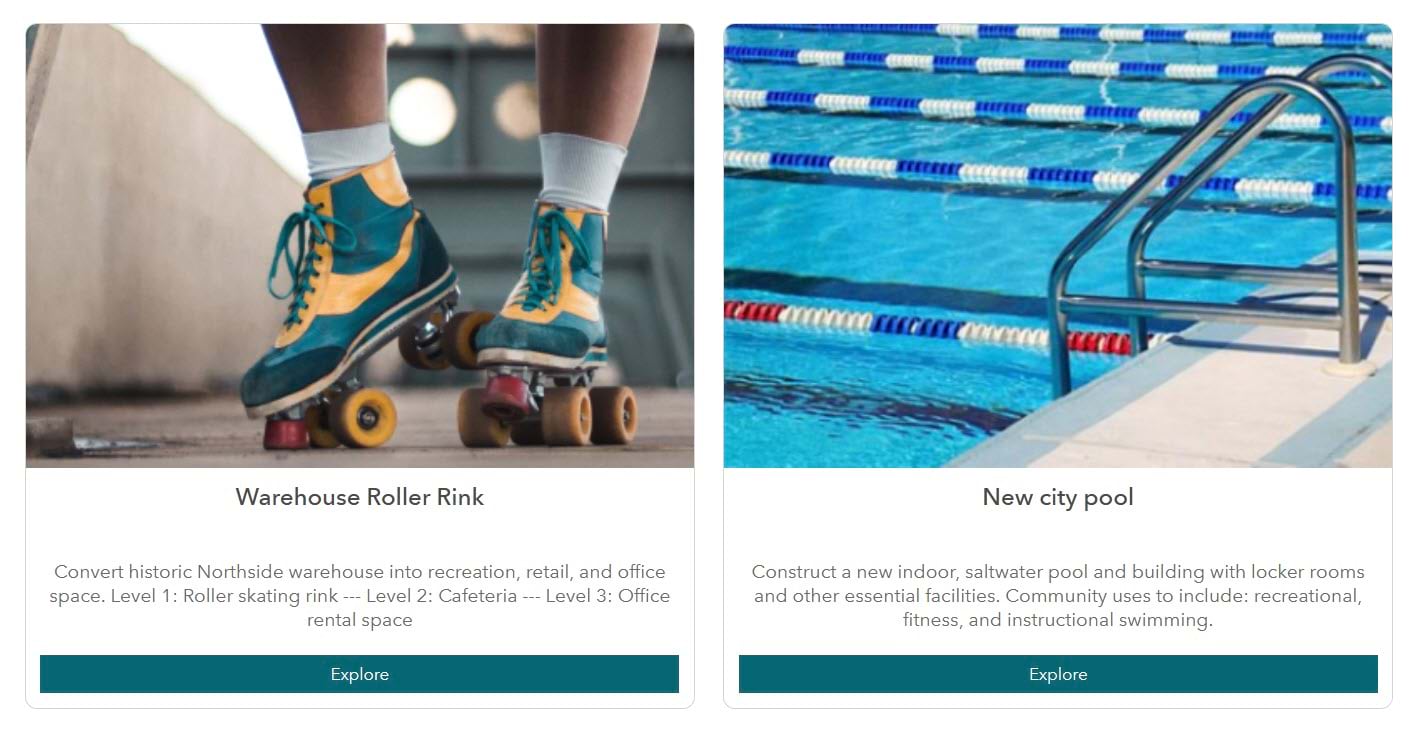 With projects, you can connect with collaborators, pull in relevant content and images, and show the location of your project on a map. You can even add a timeline to track and visualize key phases of your work.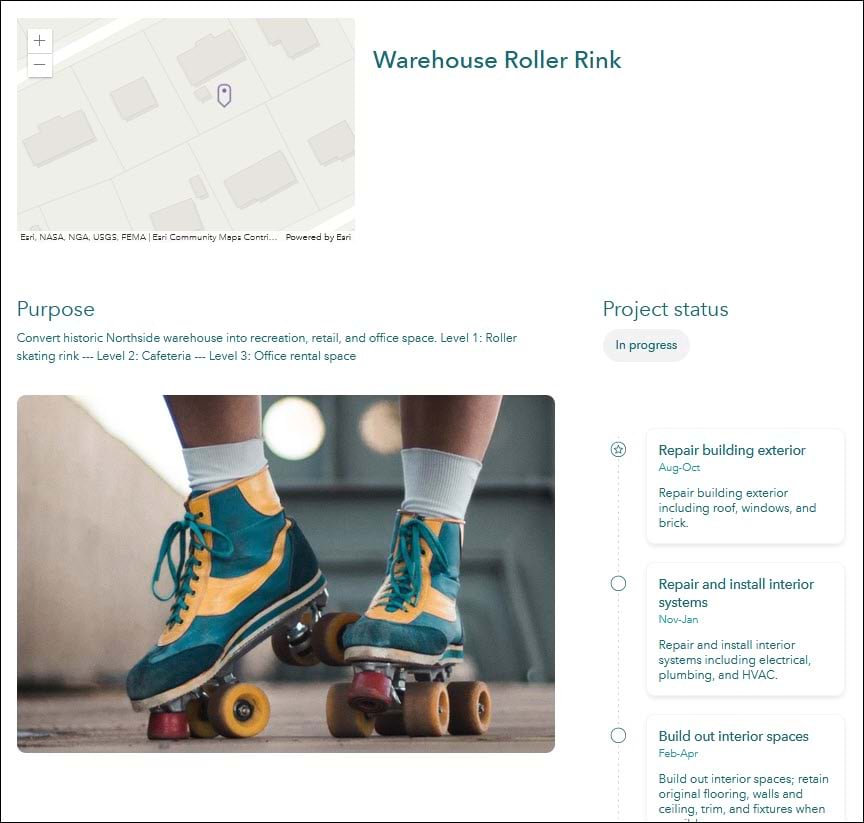 If you are a core team member, you can create a new project from the content library (edit view) and the site level global navigation (live view). Find the New button at top right and select New > Project.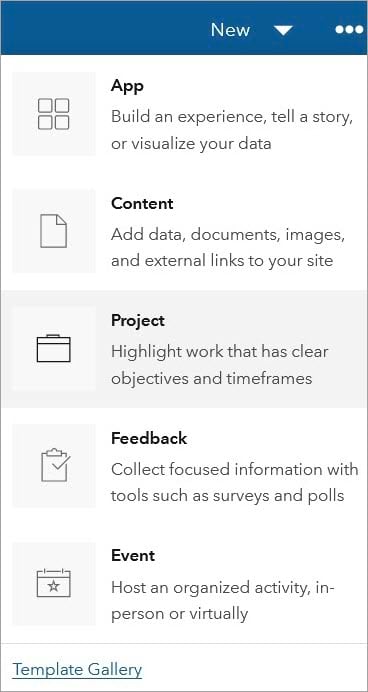 With the release of projects, we introduced a new interface to edit and manage them. This is the project workspace, which you will be able to use to configure other key Hub items in the coming months (see 'Workspaces' below).
Projects are available in beta, which means you can try them out and give us your feedback! Read more about Hub projects in this detailed blog with video workflows and the web help.
More good things are on the way
Discussion boards
The Hub team has been hard at work developing a new feature. Discussion boards will allow participants to share ideas and feedback on specific topics. This feature builds on the existing capability to hold content-based discussions within groups and requires an ArcGIS Hub Premium license. 
Discussion boards can even be used with a map! We know how important location is to many issues. Users will be able to choose from a grid, list, or map view of the discussion board. Soon, we'll tell you all about adding posts, reactions and other useful capabilities.  
Discussion boards are all about generating and sharing ideas. We can't wait to show and tell you more so you can set up, maintain, showcase, and be part of a board. Look for the release of discussion boards during the fourth quarter. 
Workspaces
Workspaces is a substantial new feature currently in the works with a reach across the application. 
We are gradually building in workspaces as a smoother editing experience, in place of the main blue navigation bar at top (for edit but not live site views). You will see more intuitive connections to the places in Hub where you can get work done.
Workspaces are designed to make it easier to edit and manage items in Hub, such as sites, pages, content, and more. The refined interface is set up to provide a more consistent experience, as all workspaces will have the same basic framework, with customized fields and settings, depending on the item.

Premium customers can get a glimpse of workspaces when creating a Hub project, an exciting new feature (see 'Hub Projects are still new! above). When you edit a project, you are using a workspace.
Workspaces will vary slightly by item, but typically include places to edit details, bring in collaborators, view engagement activity, and more. And soon, Premium license holders can jump in and start creating and using discussion boards, which will also include a workspace. 

Wrap-up
Hub Projects and dashboard reports are a lot to explore and think about. Not to mention anticipating the arrival of discussion boards and workspaces throughout the application.  
Feel free to post any questions on the ArcGIS Hub Community page. You don't have to look far for the latest updates and to discover how others are using Hub.
Thanks for reading!