This summer, ArcGIS Hub continues to grow, shaping how you build sites, share content, and connect with your community. Here are some highlights on what we've been working on and where we're headed.
Getting started
With UC around the corner, we're happy to have a solution to a question we've heard frequently at our booth – "Where is ArcGIS Hub?"
We know that finding ArcGIS Hub can be a bit tricky. With the release of ArcGIS Online 7.2., we're changing that. ArcGIS Hub will appear automatically in the app switcher next to your user profile. Administrators will no longer need to turn on open data to get your organization started with hub.
Now, anyone can make sites, even people with the Publisher role.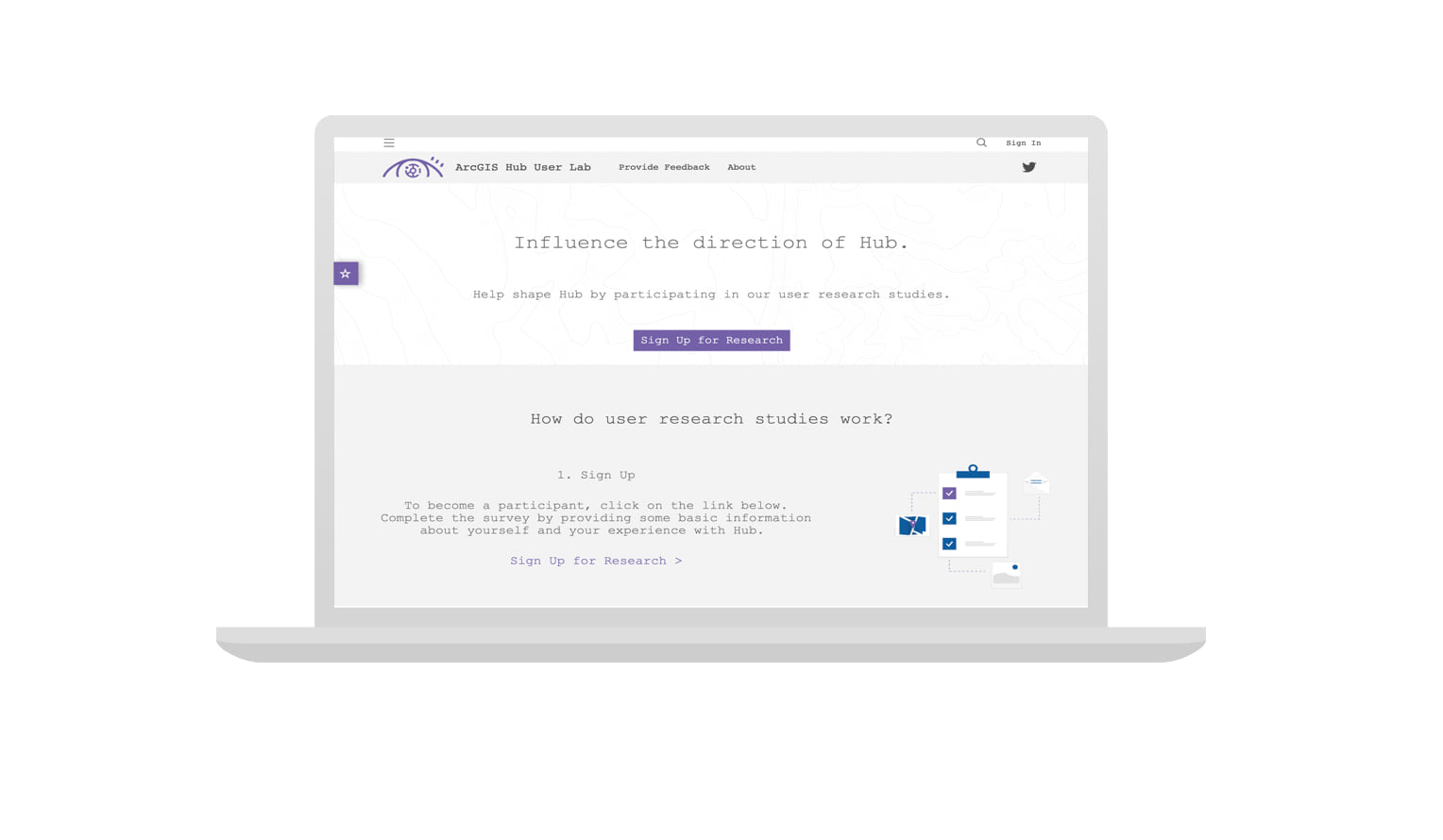 ArcGIS Hub User Lab
Ever wonder what's coming in ArcGIS Hub? The new ArcGIS Hub User Lab is your place to take a sneak peek, connect directly with our team, and give feedback to help us make ArcGIS Hub better for you.
Find out how to get started in our ArcGIS Hub User Lab blog post.
New ways to edit
This summer, look for a new blue bar when editing more of your ArcGIS Hub content. It's called edit nav and includes several dropdown menus with access to other key features like your sites, initiatives, team, and dashboard. We'll be adding the blue bar to your site's dashboard and team.

We started off the year by adding edit nav to the site editor. When editing your sites, this bar provides you with access to the rest of your hub features. We added this because over time, more and more features, like initiatives, teams, and the hub community, expanded the scope of what you can do with ArcGIS Hub. Edit nav brings it all together.

Community members can now use an identity provider to sign in
You can now configure your hub to support SAML so that community members can sign in using your organization's identity provider. For more information, read this GeoNet post.
In case you missed them, here are a few extra things
If you're a team member with privileges to edit a site, signing in on that site takes you directly to edit mode.
Creating a new site? We've updated the default site layout to help you get started.
Download some data? Larger datasets may take a bit longer to download. That's why the download button now animates to let you know the status of your download.
If you're using the gallery card to display apps, you can opt to have those apps load right on your site. Just turn on the app page capability.
Check out our changelog for weekly updates on our releases.
Interested in more updates?
Sign up for our new ArcGIS Hub newsletter. Every month we'll send you an update with tips and tricks, new features, and a showcase of hubs we love. We also share frequent updates on Twitter and GeoNet.
Commenting is not enabled for this article.