Hospitals invest heavily in new technologies and systems in an ongoing effort to leverage data to improve the patient experience and make hospitals run better. To this end, indoor mapping technology is a must-see innovation. This article will describe 5 use cases demonstrating the power of indoor mapping for hospitals and healthcare systems.
1) Indoor Navigation
When you enter a hospital, do you ever pause and think, 'Where do I go now?'
Hospitals are confusing. It's a common challenge to effectively help patients and employees find their way around these large facilities. With a U.S. population that is expected to rise to 329 million people this year, hospitals will need better tools to assist increasing numbers patients and visitors without diverting resources from their primary mission of delivering quality care.
To make finding a location or asset easier, ArcGIS Indoors can navigate patients and employees through mazes of buildings and across campuses, upstairs, downstairs, and in consideration of disabilities, delivering turn-by-turn navigation on mobile phones or through kiosks. Getting people where they need to go saves time and resources, keeps healthcare provider schedules in check, and improves patient satisfaction.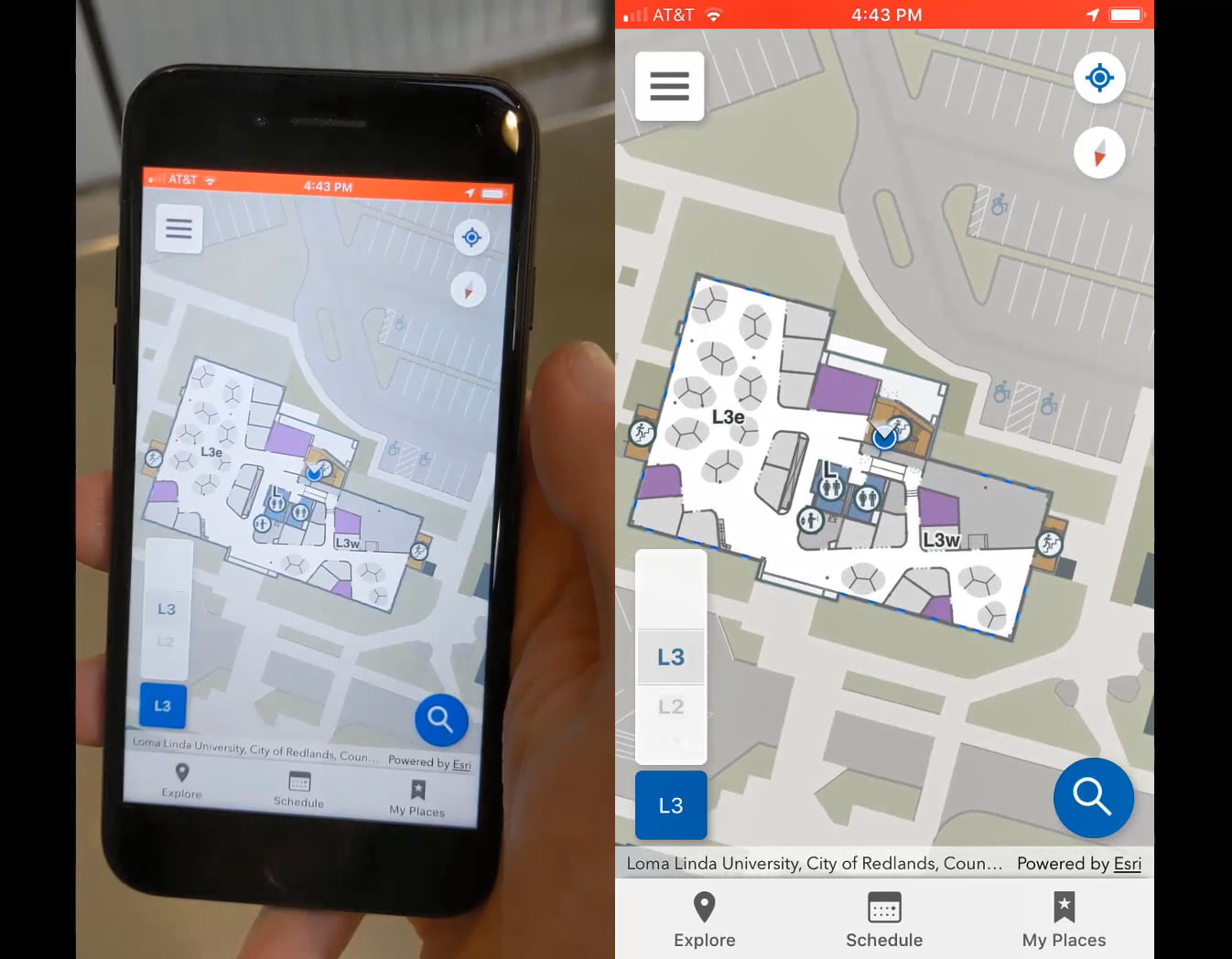 2) Resource Management
Hospitals need to innovate to meet their mission.
With an increased demand for medical services, hospitals strive for maximum operational efficiency. Patient throughput and capacity management are daily concerns confronting healthcare organizations. ArcGIS Indoors delivers spatial tools for hospital administrators to better understand a facility's current operations. ArcGIS Indoors can take a floorplan of a hospital and stream real-time occupancy data to it. Additional building data or other system data can be added to deliver dynamic and up to date information products like an executive dashboard.
3) Building Maintenance Management
Efficiency is key to becoming a smart hospital
Fact – reactive maintenance is many times more costly than proactive maintenance. Hospitals that lack a common operational dataset to manage their facilities incur costs in service technician and employee time as well as high risk costs of deferred maintenance.
ArcGIS Indoors augments and enhances your current asset and maintenance management systems, like ServiceNow or IBM Maximo, to provide wayfinding and a map to fulfill service requests. Having one authoritative source for information in a platform that allows for rapid sharing and collaboration on daily business needs can be transformative. ArcGIS Indoors can help streamline all your business operations, including building maintenance.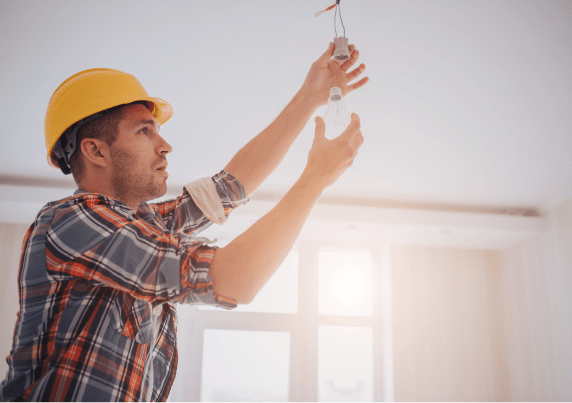 4) Live Asset Tracking
Reducing the cost of replacing and searching for missing hospital equipment helps the bottom line
Each day hospital staff spend hours searching for necessary hospital equipment like IV poles and wheelchairs. Sometimes, this equipment is permanently lost or stolen, adding to the cost of replacement.
ArcGIS Indoors can stream the location of these assets to a floor-aware hospital map in real-time that staff can use to easily locate them. In addition, ArcGIS Indoors can even provide "indoor geo-fences" that send an alert if an asset leaves a certain area. This allows a hospital to better manage their limited resources.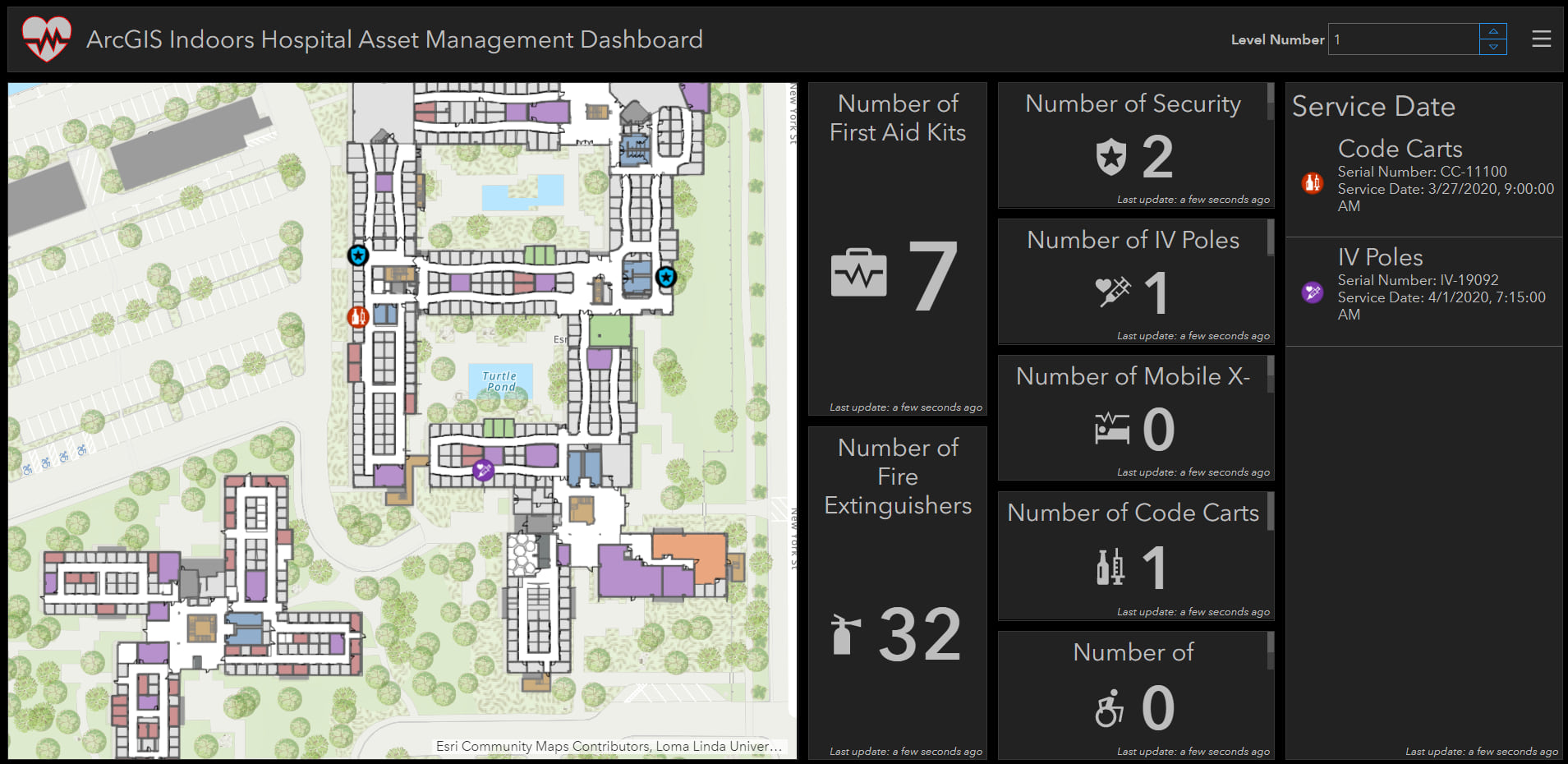 5) Safety and Security
Patient safety is just as important as patient health
Hospitals are high stress places and by their nature are subject to security incidents and possible violence. Hospitals need to prioritize security measures and enhance patient and visitor safety.
ArcGIS Indoors gives you the ability to interface with real-time information such as incidents and location of personnel, allowing users to make smarter decisions. ArcGIS Indoors provides technology to track security officers in real-time, view their location on an indoor map, map incidents, and route officers to needed locations. Additional analytical tools allow users to view regular hot-spot problem areas, and even integrate systems like CCTV camera feeds.
Click here to learn more about ArcGIS Indoors!
Please fill out the form at the link above and mention this blog post for an exclusive executive briefing!