Elevation surface provides foundational layer for your work in 3D. ArcGIS 3D clients such as ArcGIS Pro, ArcGIS Online Web Scene Viewer, and ArcGIS Earth comes with a default elevation layer – Terrain 3D.  Along with this default elevation layer, ArcGIS Living Atlas of the World also provides TopoBathy 3D, which combines topography (land elevation) and bathymetry (water depths) into one seamless layer. Terrain 3D and TopoBathy 3D are tiled elevation services that uses the LERC (Limited Error Raster Compression) tile format and are derived from World Elevation Terrain and TopoBathy respectively.
A few weeks ago World Elevation layers (Terrain & TopoBathy) and Tools were enhanced with Airbus WorldDEM4Ortho. These updates are now rolled out to 3D elevation layers (Terrain 3D and TopoBathy 3D). Airbus WorldDEM4Ortho is a global dataset covering the entire earth's land surface (excluding the countries of Azerbaijan, DR Congo and Ukraine), which has a resolution of 0.8 arc second (approx. 24 meters). It brings many quality improvements especially over urban areas in Europe, Asia, Africa and South America, which were previously using SRTM 30 m dataset.
SRTM is a digital surface model (DSM), which represents elevation values of the natural and built features on the earth surface such as buildings, vegetation, etc. Due to its DSM nature and coarser resolution, urban areas especially with dense and high rise buildings appear to have small hills or undulating surface. When you overlay 3D buildings/objects on this undulating surface, it seems to be either sinking or floating on the ground. In Airbus WorldDEM4Ortho, urban areas are flattened to give DTM-like product thus providing much better surface than SRTM 30 m. Let's see a few examples showing improvements over urban areas in before and after comparisons.
Auckland, New Zealand – 3D buildings are now sitting nicely on flat ground surface (WorldDEM4Ortho 24 m) in comparison to previously undulating surface (SRTM 30 m) where buildings seem to be sinking in the ground.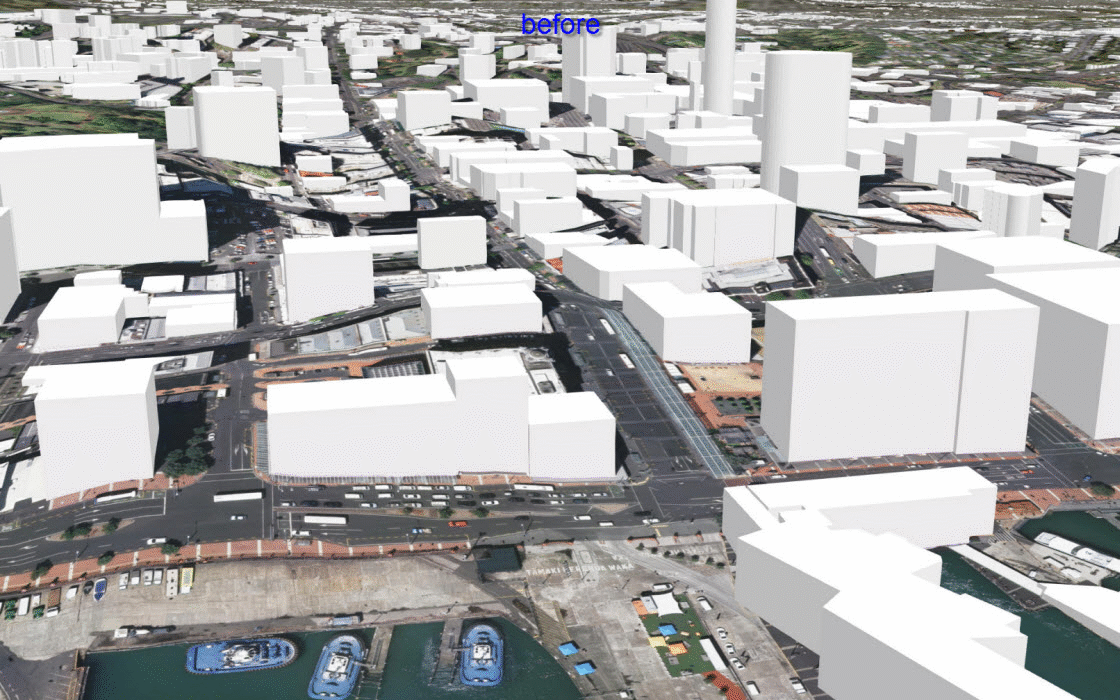 Berlin, Germany – 3D buildings are now sitting nicely on flat surface of WorldDEM4Ortho 24 m (after) in comparison to undulating surface of SRTM 30 m (before).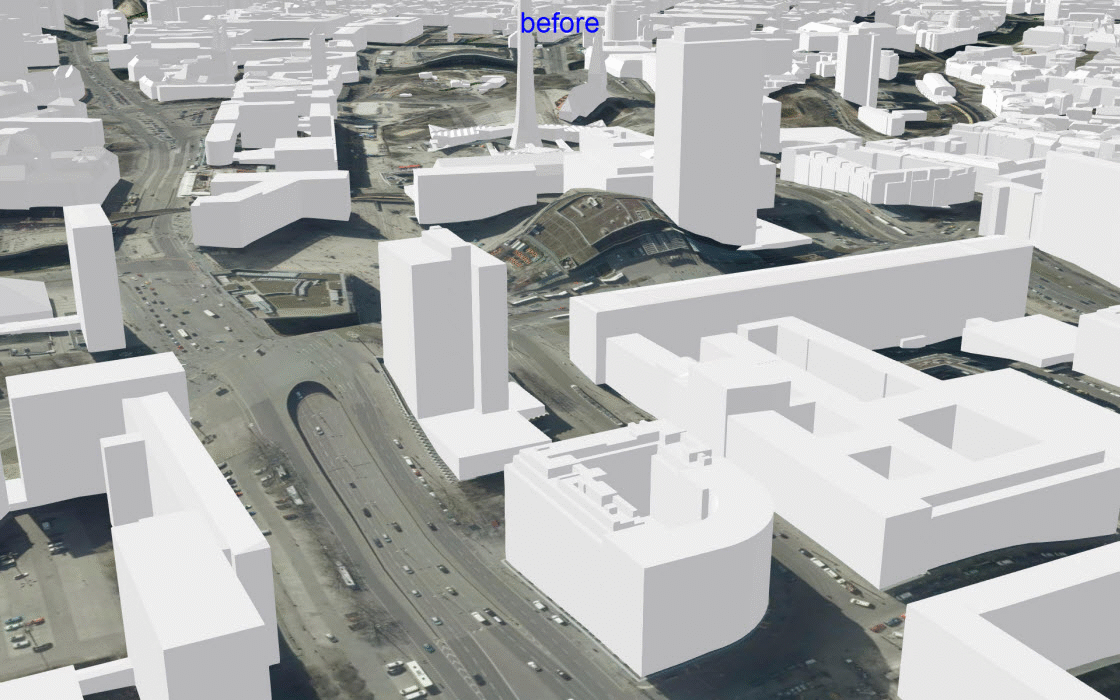 Esri will keep improving the World Elevation Layers, Tools and derived information products with high resolution content from open sources and community maps for elevation program. You can look at the current data sources used by checking our Elevation Coverage Map. If your organization has better elevation content that they can contribute, then check our Community Maps for Elevation program to get in touch.
If you are interested in learning more about various elevation information products in the ArcGIS Living Atlas, then take a tour with this elevation story map.
Commenting is not enabled for this article.