The ArcGIS Platform brings together maps, apps, data, and people to make smarter decisions and enable innovation in your organization and community. ArcGIS includes a Living Atlas of the World with beautiful and authoritative maps on hundreds of topics. The Living Atlas combines reference and thematic maps with many topics relating to people, earth, and life.  This content is available from any device, anywhere, at any time.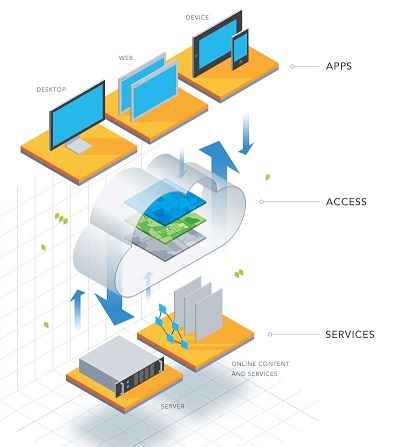 2014 was a busy year for the ArcGIS Content Team. Esri's content landscape has increased tremendously. This increase is largely due to content being created and curated into the diverse collections of the Living Atlas of the World and includes data that has been contributed to Esri's Online Basemaps through Community Maps participation. This story will focus on the expanding content that supports the Living Atlas, including an introduction to our curators, and will detail basemap growth through 2014.
Content that supports the Living Atlas of the World is organized by themes. Content included in the atlas is published by Esri, the User Community and Esri's Partners.

Each of these themes have a curator that ensures that all web maps, apps and data follow best practices, add value, and provide a foundation for your work. Let's take a look at these diverse themes and meet our curators.
Basemaps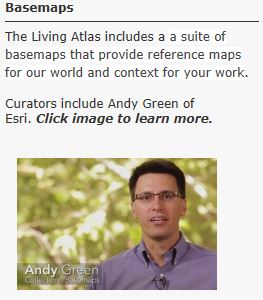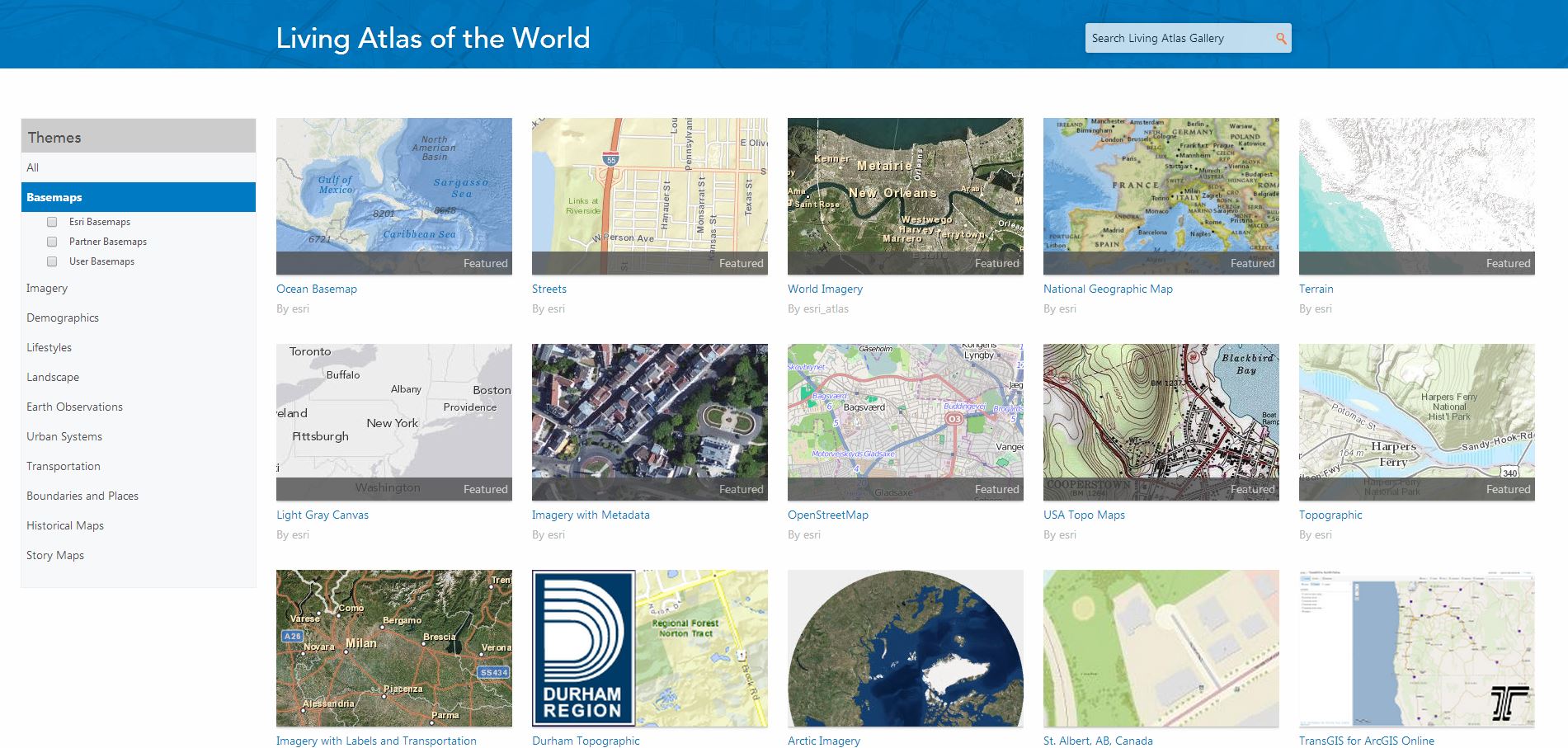 Imagery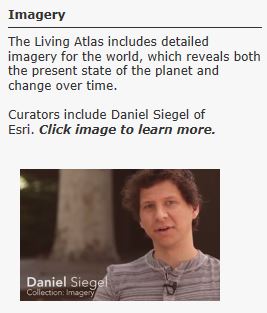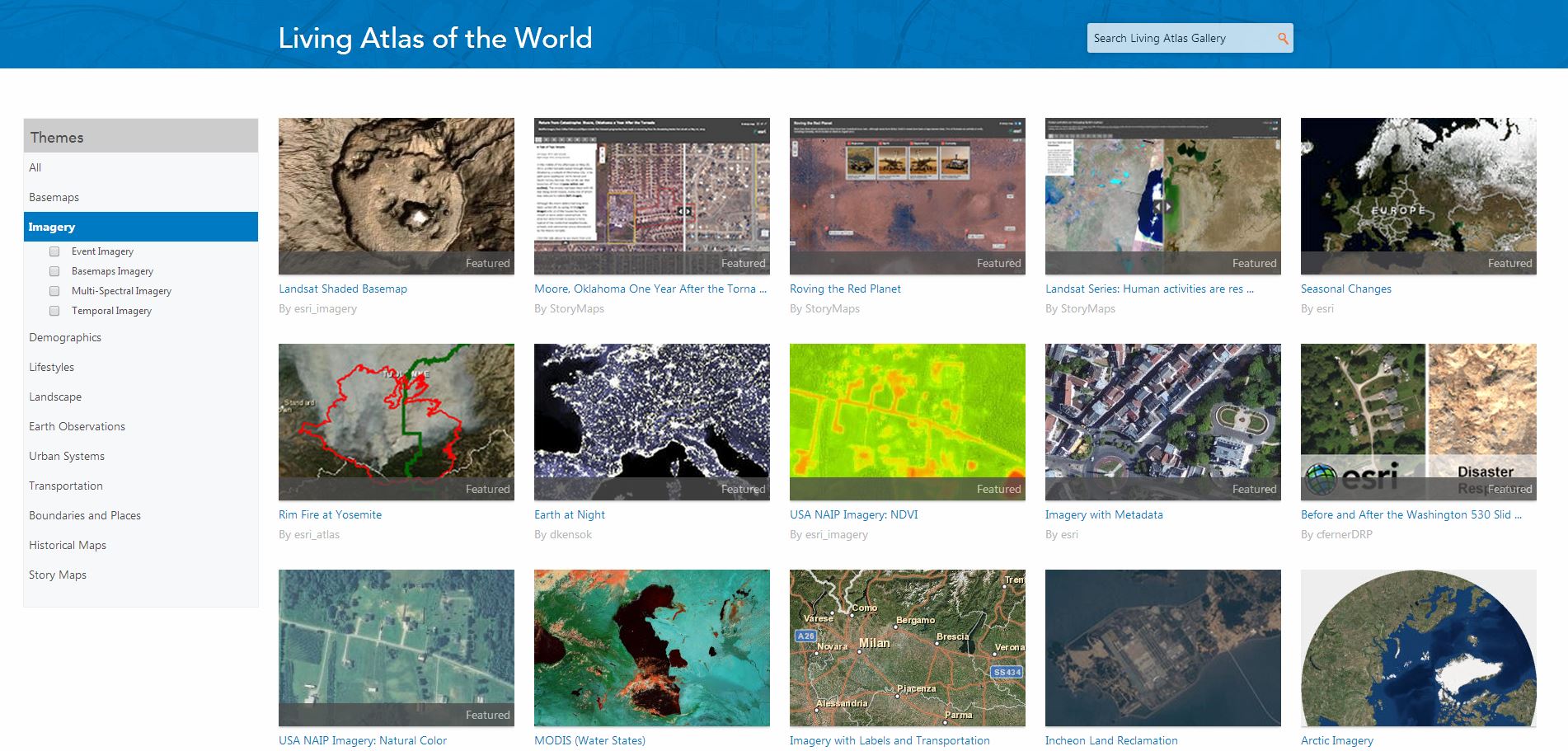 Demographics and Lifestyles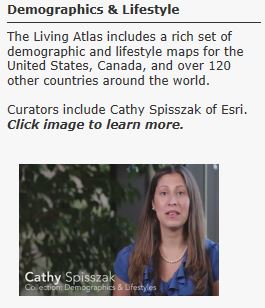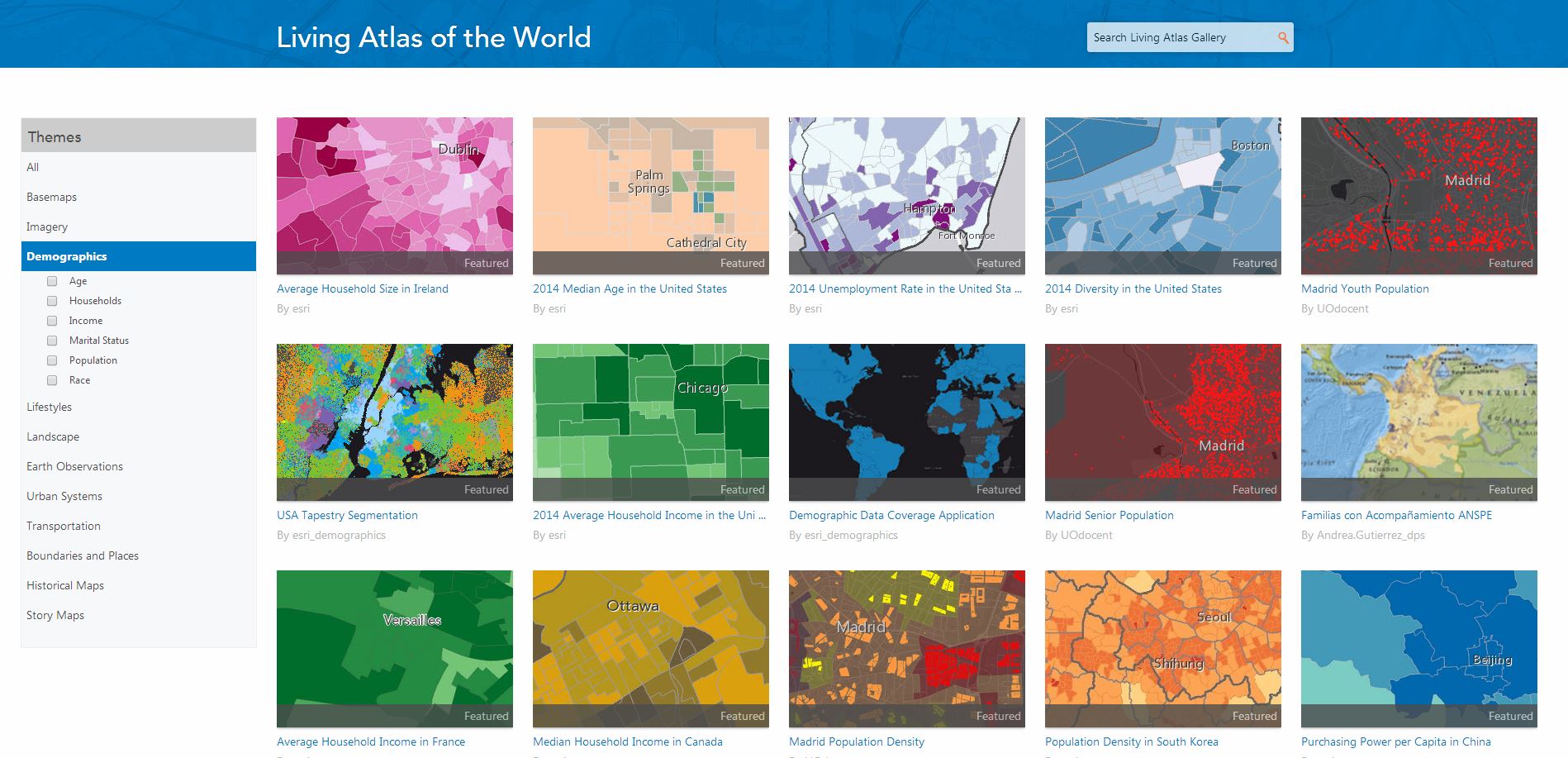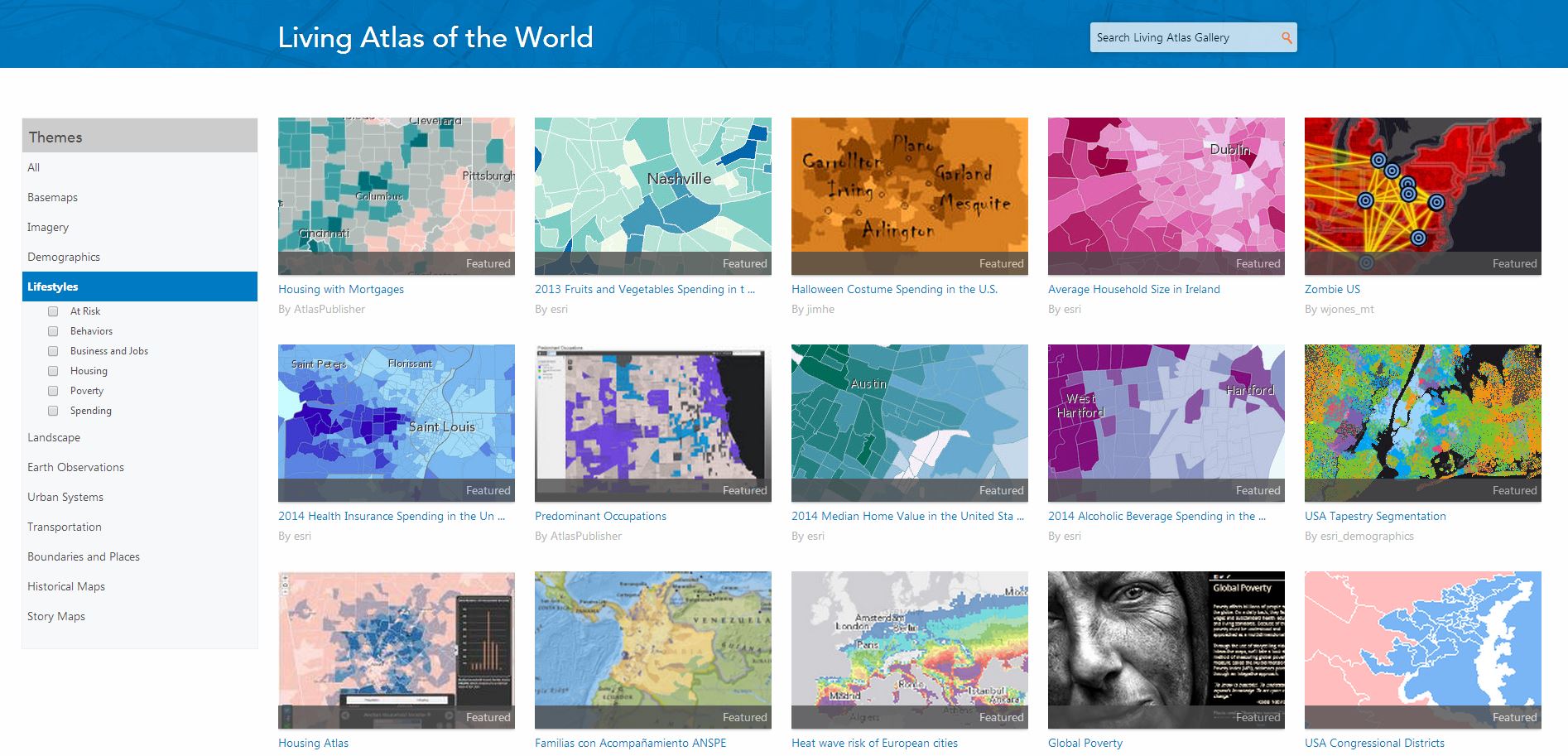 Landscape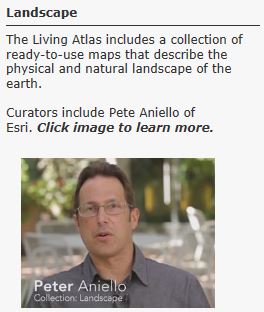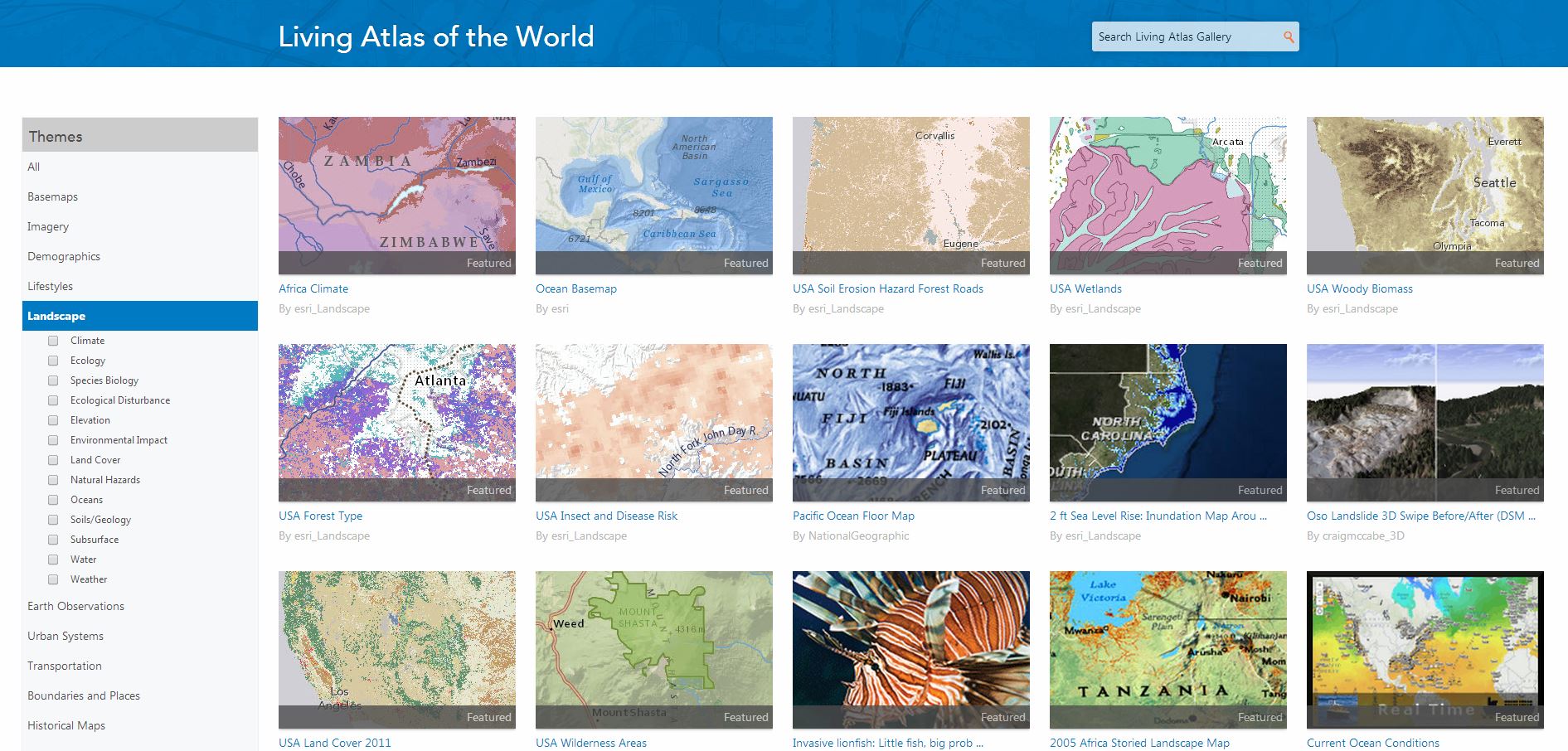 Landscape – Oceans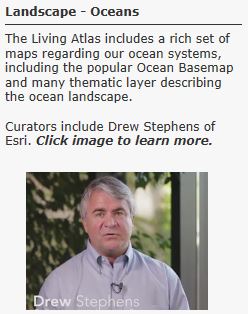 Earth Observations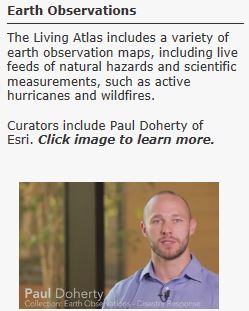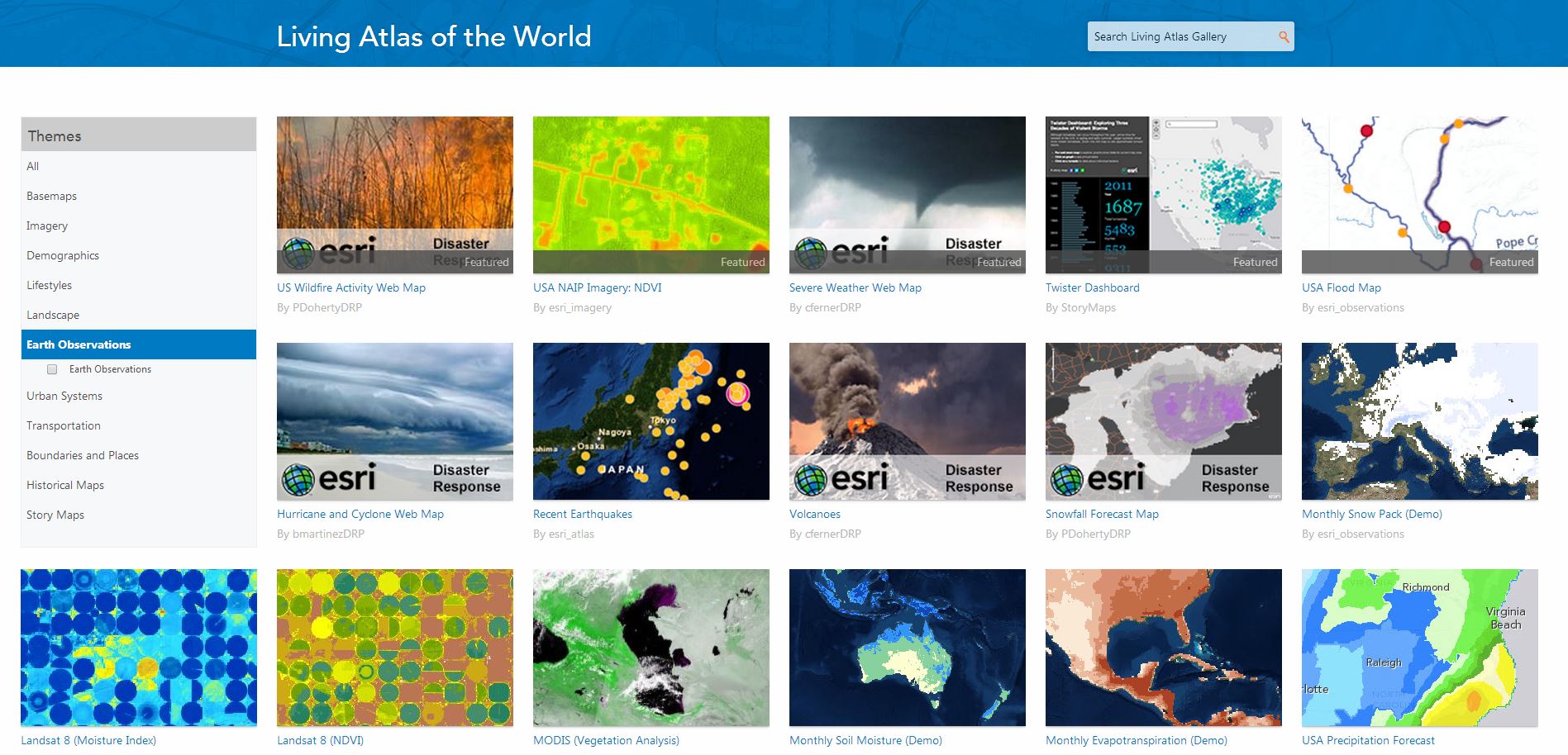 Urban Systems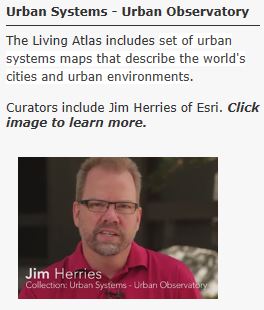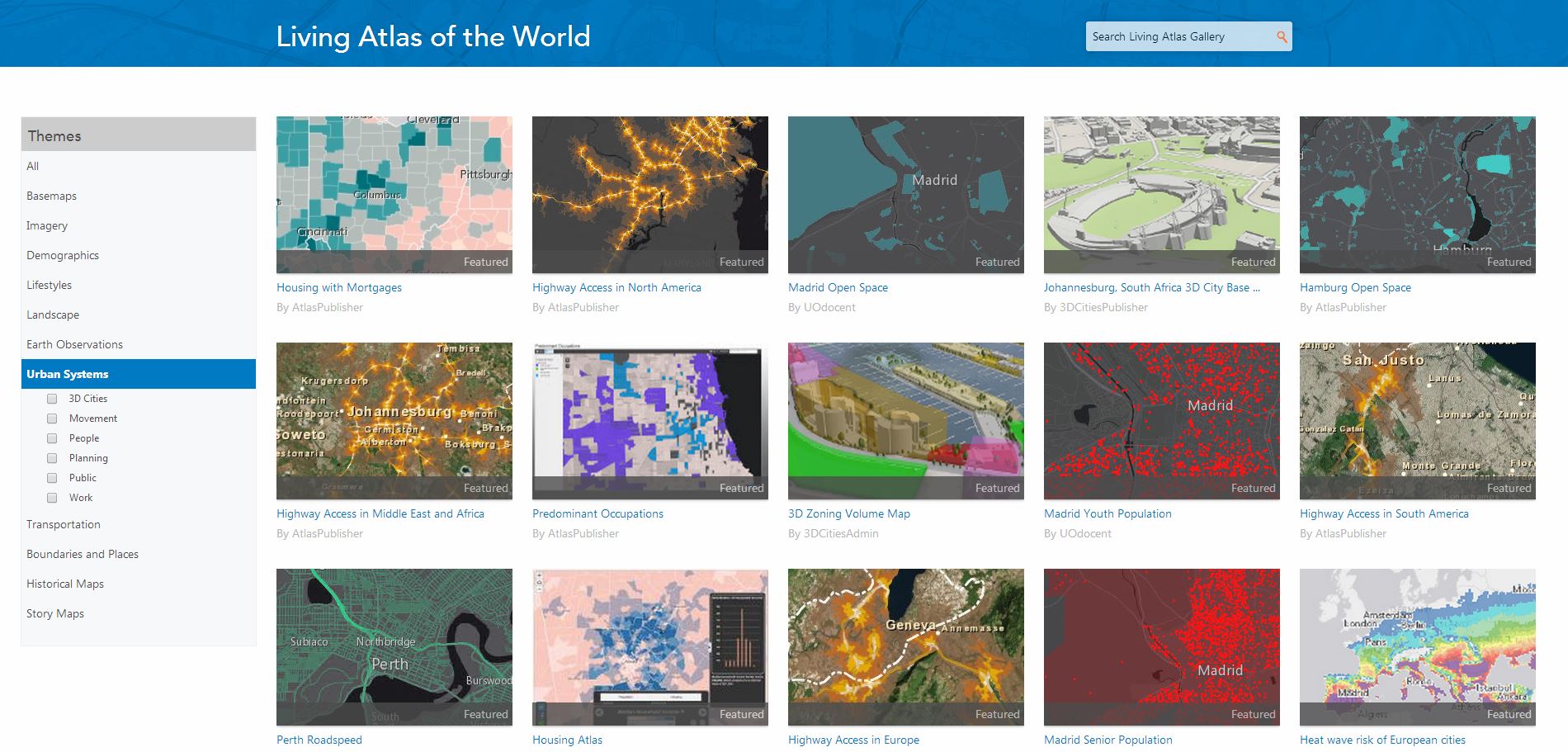 Urban Systems – 3D Cities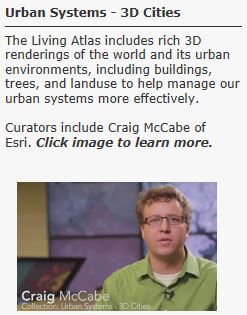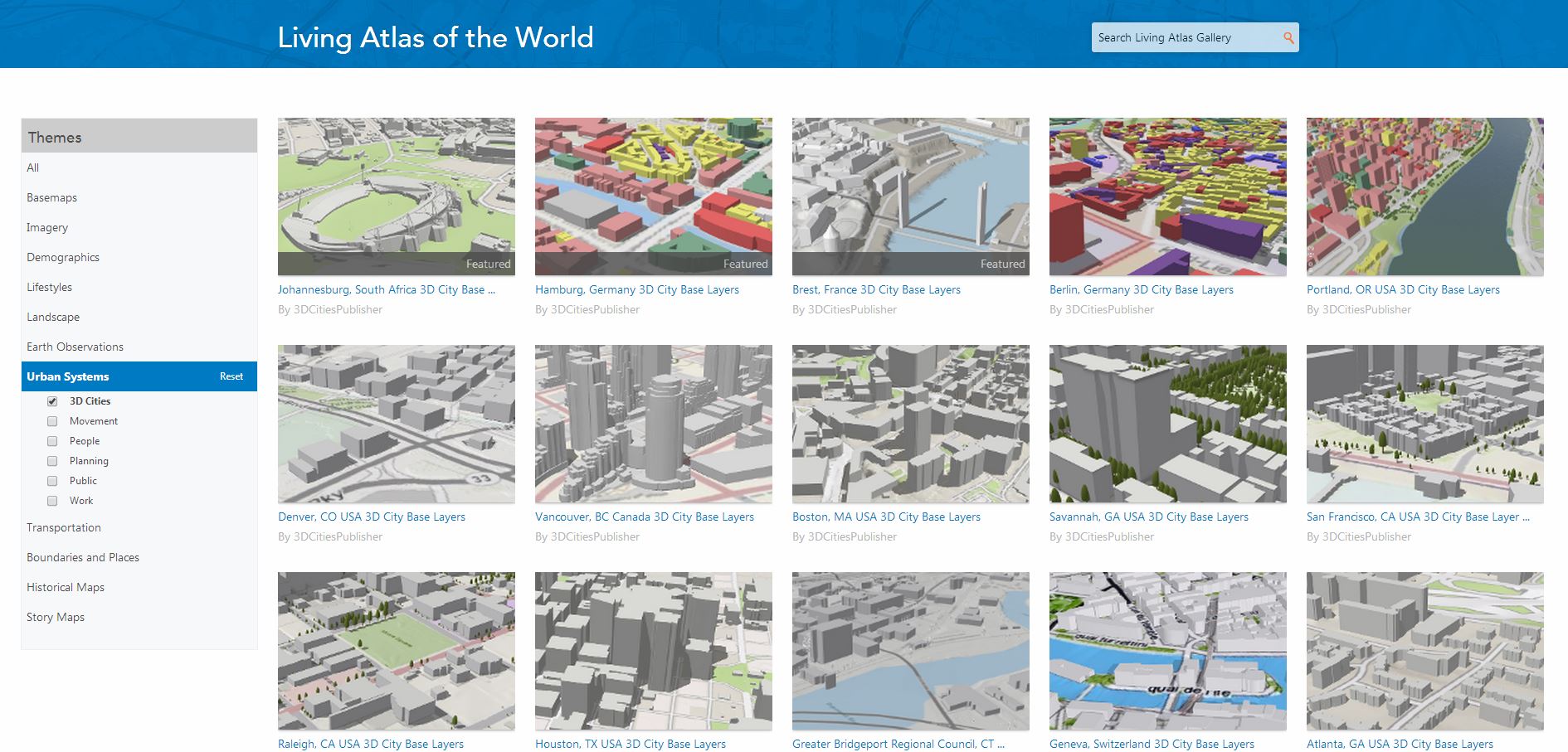 Transportation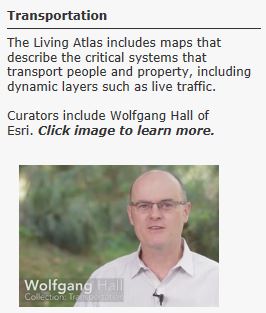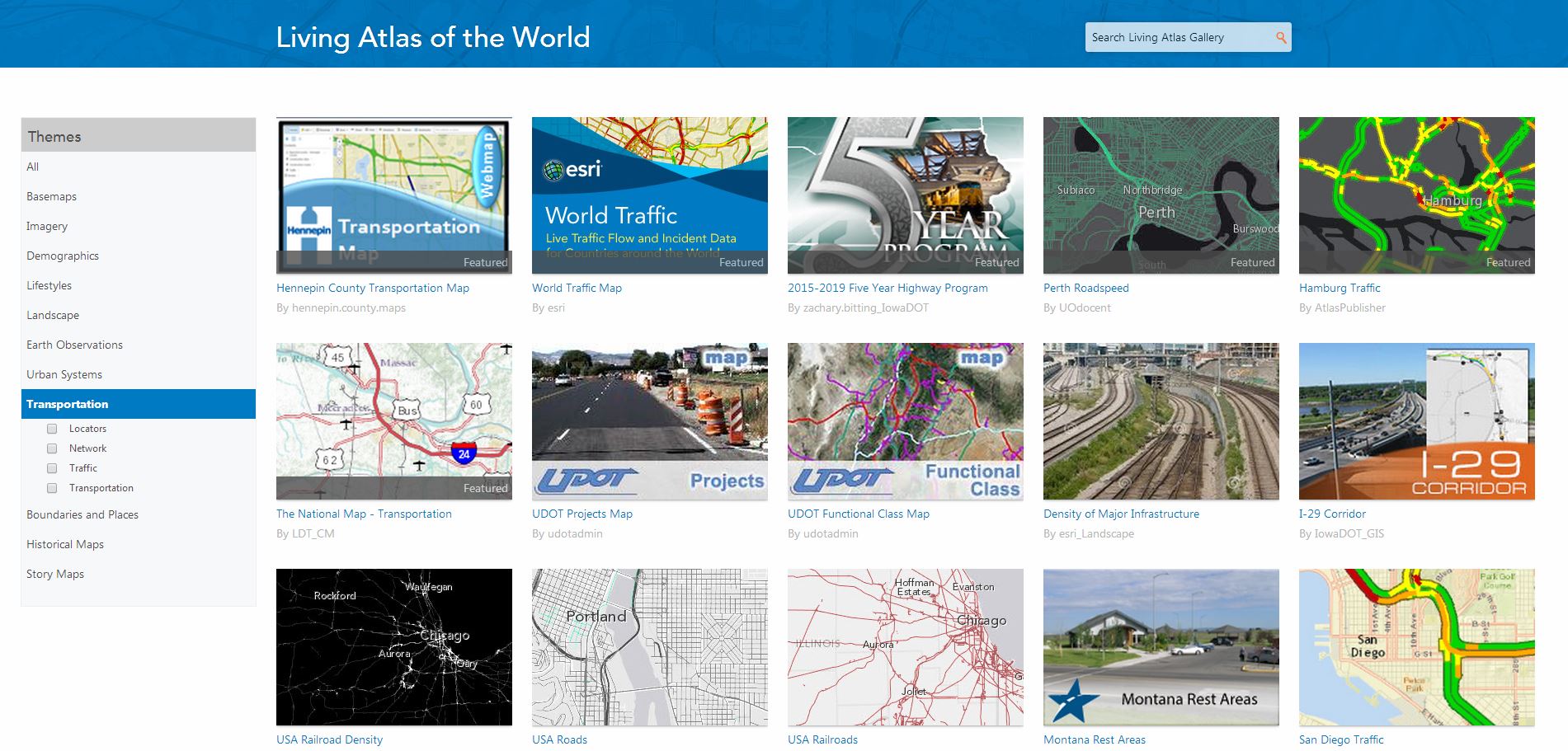 Boundaries and Places and Historic Maps are provided by the curated themes mentioned above.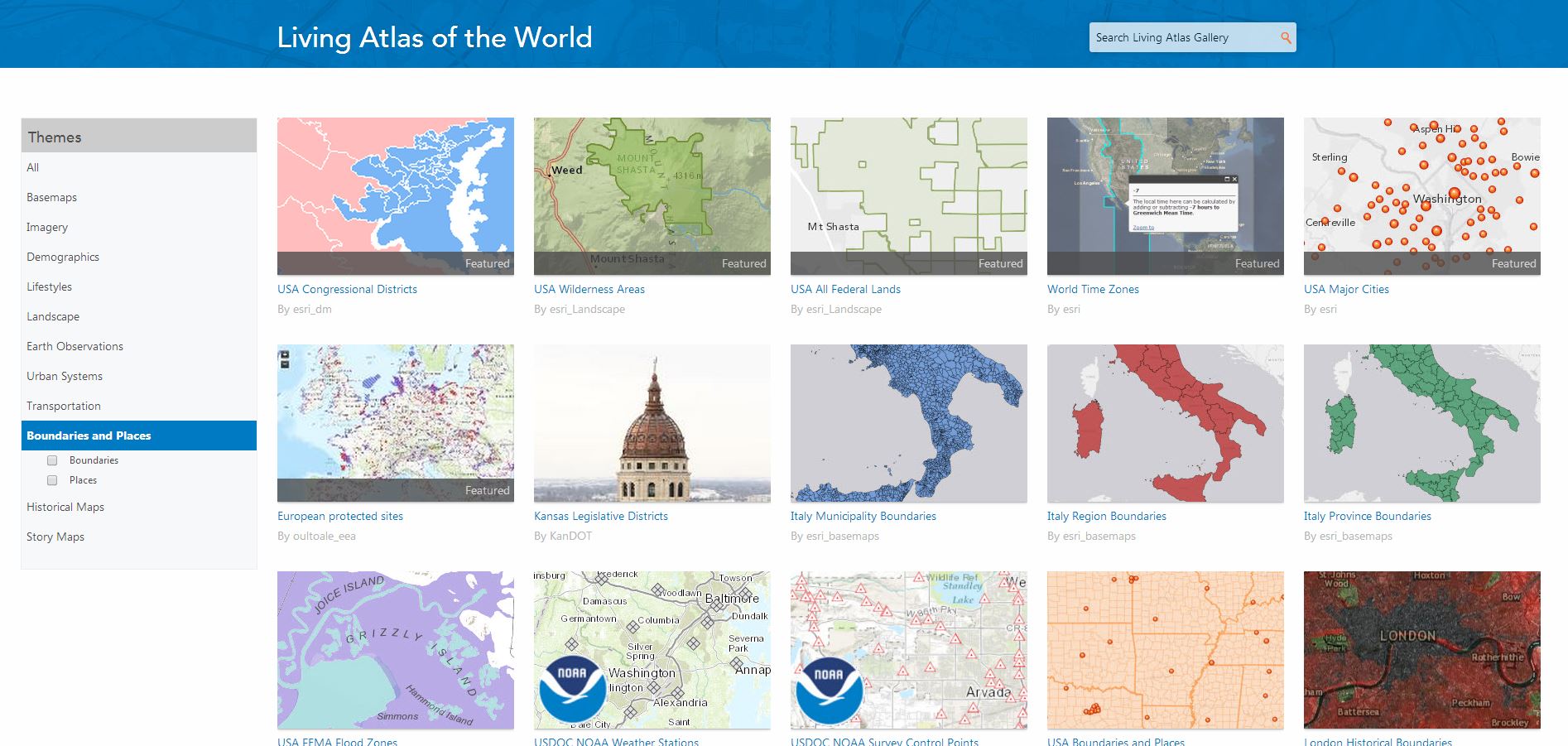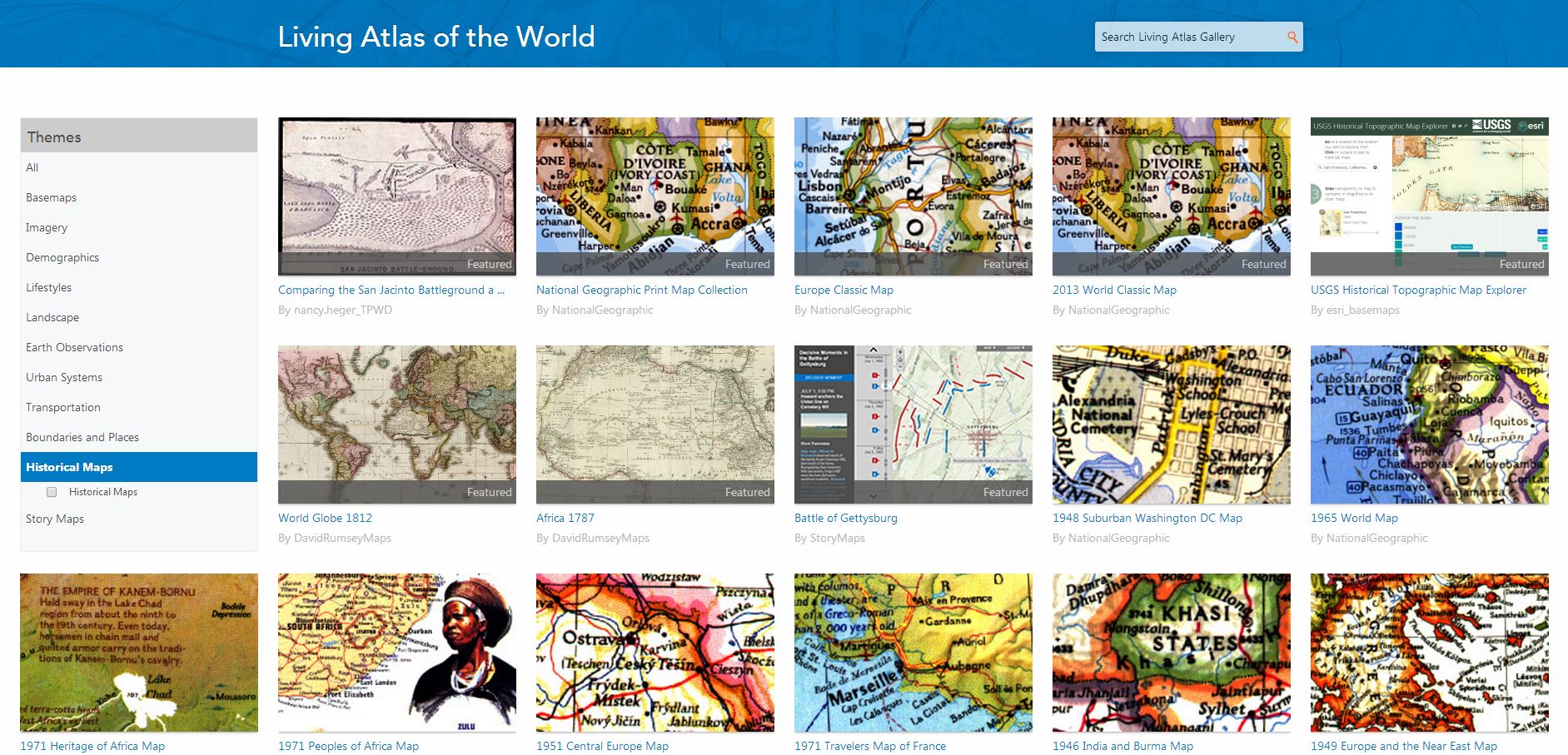 Story Maps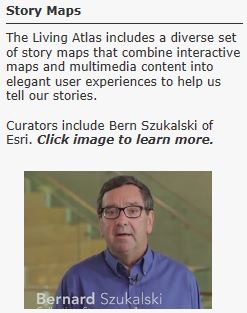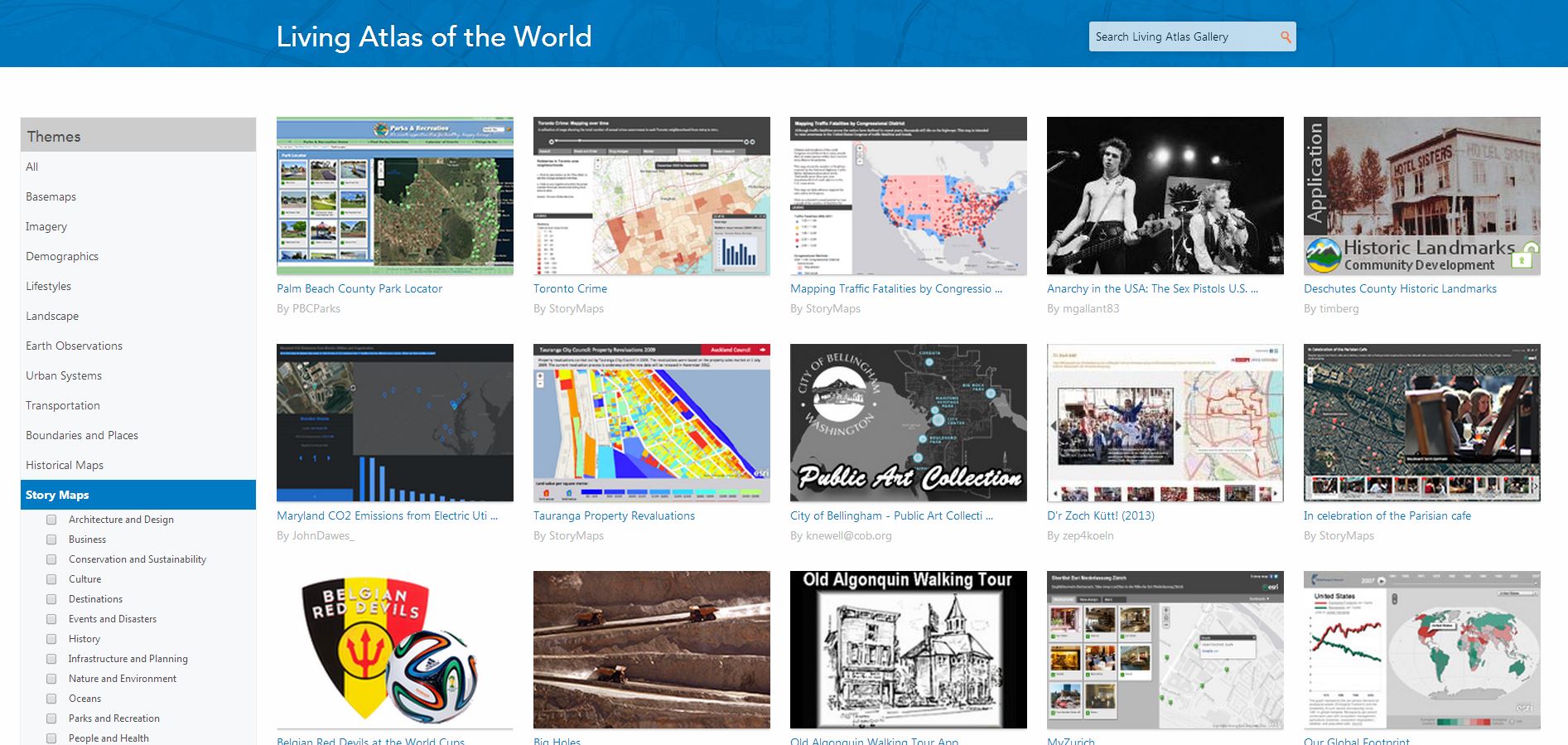 Community Maps played a vital role this year by adding new and updated content to the World Topographic Map. New contributions in the United States included King County, WA; Crook County, OR; Los Angeles and Anaheim, CA; Sparks, NV; Mesa and Queen Creek, AZ; City of Aspen and Pitkin County, CO; Teton County, ID and WY; Oswego, IL; Plano and Montgomery, TX; Shelby County, TN; Tampa, FL; Goldsboro, NC; Milford, CT; and many others. New contributions from the international community include Denmark; Island of Bermuda; Berlin, Germany; Vienna, Austria; Alberta, British Columbia, and Sudbury, Ontario, Canada and many others.
Not only have these communities joined the Community Maps Program, the ArcGIS Content Team has also leveraged content from these contributors and have added select map layers to the World Streets Map, the Light Gray Canvas Map, and there are plans to add these layers to other basemaps soon. Not only have we introduced new and updated content, we are rendering contributor content up through 1:288K, previously this content was only visible through 1:9K.  In addition, Commercial data was updated for all of North America, and all content in North America was cached in the new cartographic design.
Ready-to-use basemaps and content are part of your ArcGIS Online Subscription. This  includes maps, intelligent map layers, imagery tools, live feeds layers, elevation services and web apps. What else to I get?
The image below illustrates the community contributors in the World Topographic Map.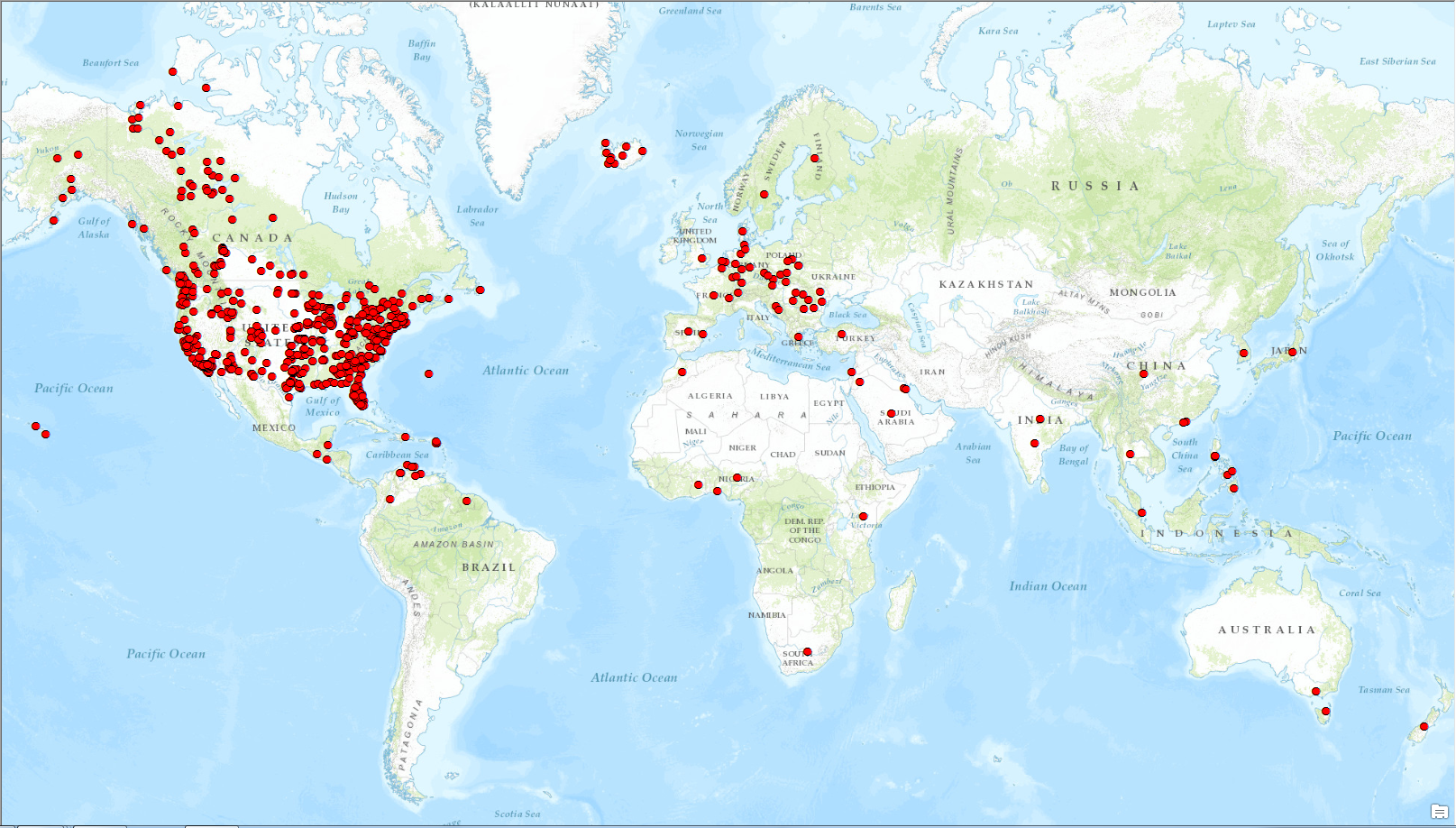 134 million features have been submitted by community contributions!
The Community Maps Timeline highlights the programmatic and operational enhancements our team has implemented through 2014.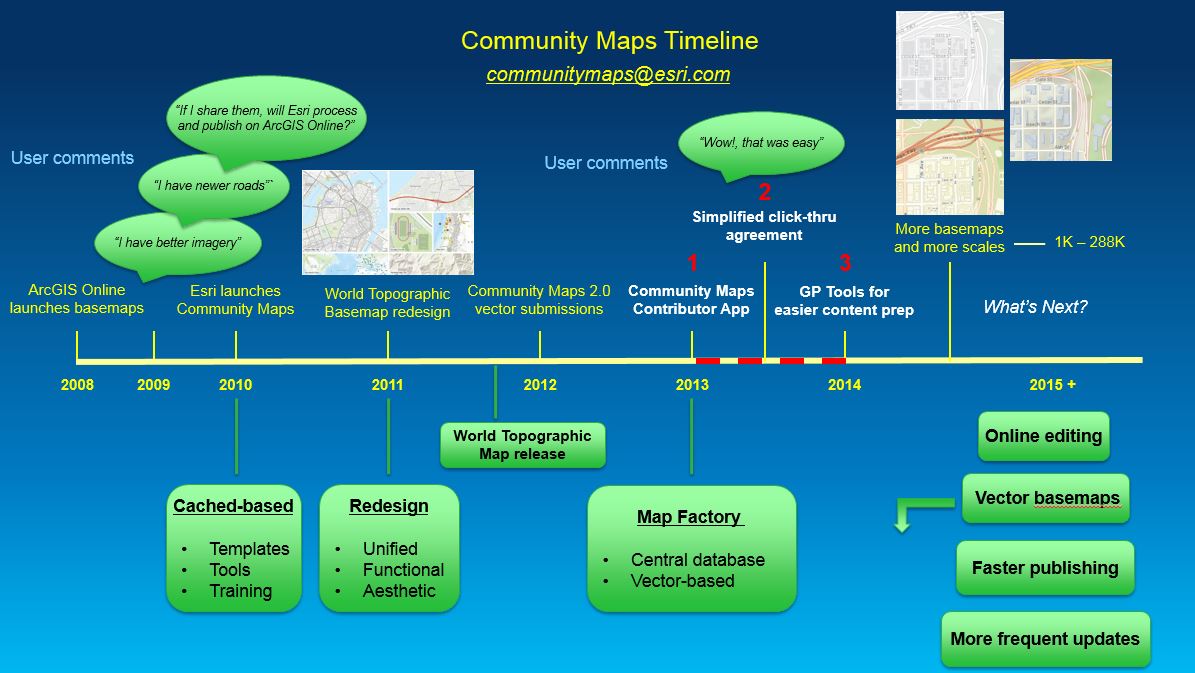 We would like to thank our user community and partners for their help in building our basemap collection and supporting the Living Atlas of the World.