In keeping with the trend of recent years, Esri's NAIP Image Service has recently been updated to include the NAIP 2017 imagery. This means our NAIP data set includes NAIP annual coverage from 2010 through 2017. For those who don't know, the National Agriculture Imagery Program (NAIP) typically produces 0.6 to 1m resolution multispectral imagery for approximately half of the Continental United States each year. You can reference this NAIP 2017 map to see all of the states flown and produced in 2017 (Hint: zoom in to see the NAIP imagery for each state shown to have coverage).
You can discover and access NAIP imagery through the ArcGIS Living Atlas of the World in addition to the ArcGIS Online NAIP Imagery group.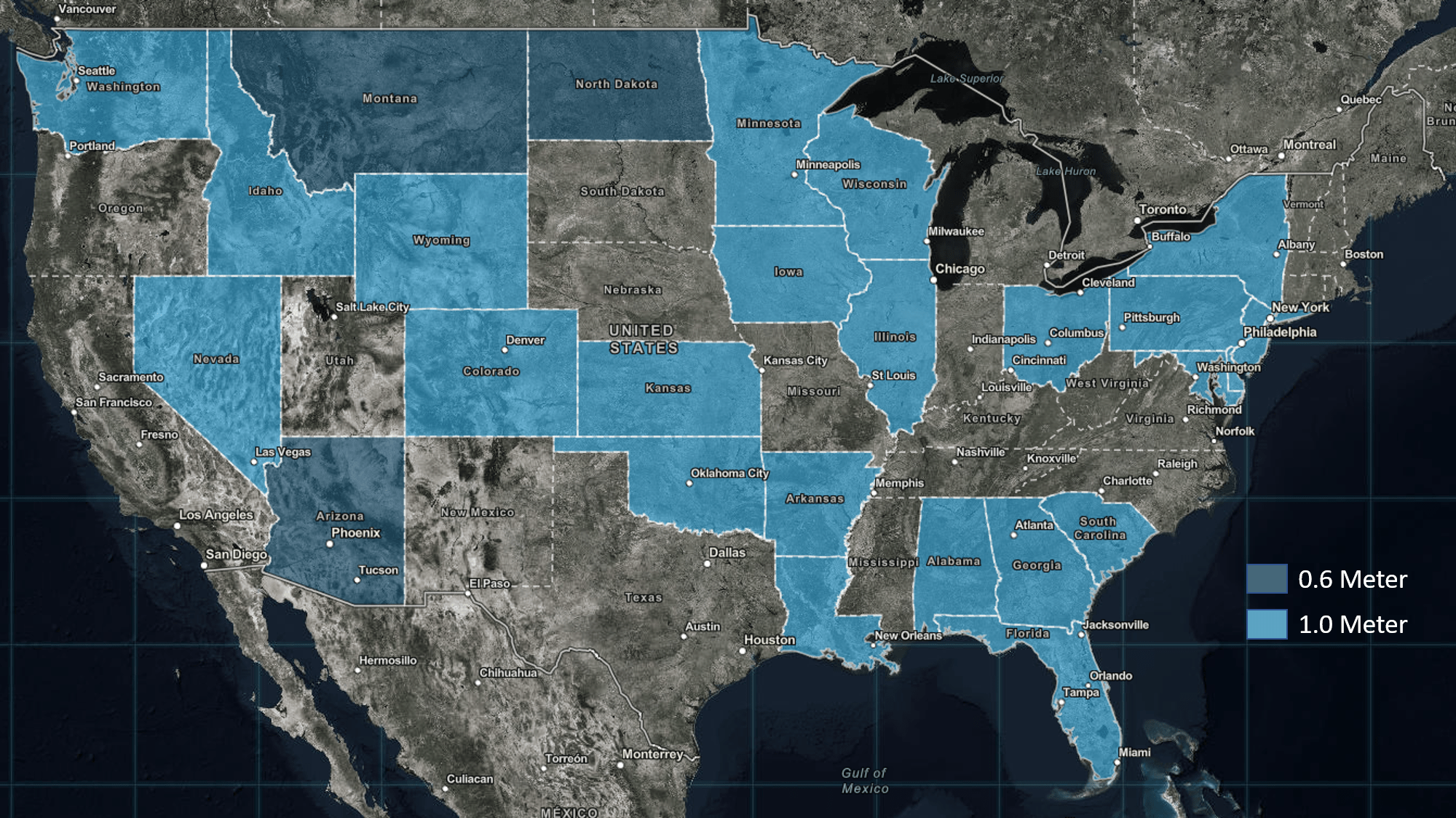 The NAIP imagery, collected during the agricultural growing seasons in the continental United States, is made available by the USDA Farm Service Agency. The image layers published by Esri include all NAIP imagery since 2010 and provides access to imagery for each state in 4-bands (RGB and Near Infrared) with the option to display the imagery as Natural Color, Color Infrared, or NDVI showing relative biomass of an area.  Using the image layers, you can also access the different vintages of imagery over time to better understand how conditions have changed.  This NAIP Annual Coverage map shows our availability of NAIP from 2010-2017.
The NAIP image layers are available to users with an ArcGIS Organizational subscription at no additional cost. To access the NAIP imagery maps and layers, you'll need to sign in with an account that is a member of an organizational subscription.
Commenting is not enabled for this article.