Users can browse, search, and load AGOL Wayback layer items from the Catalog in Pro.  However, another option available to users is to directly connect via WMTS.  Here is a quick guide to setting that server connection.
Follow these steps:
Open a new or existing project in Pro.
From the main tab options, go to 'Insert' -> 'Connections' and then select 'New WMTS Server'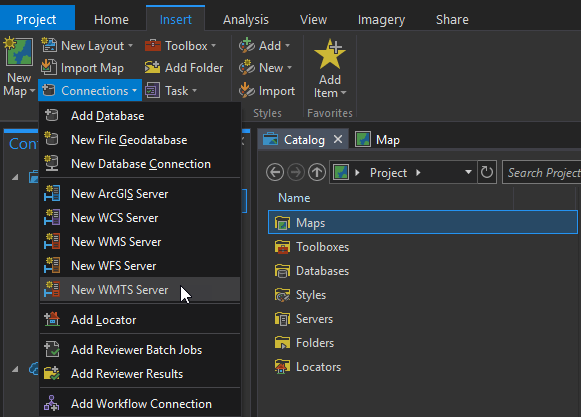 In the 'Add WMTS Server Connection' dialog, enter the following server URL and click OK.

https://wayback.maptiles.arcgis.com/arcgis/rest/services/World_Imagery/MapServer/WMTS/1.0.0/WMTSCapabilities.xml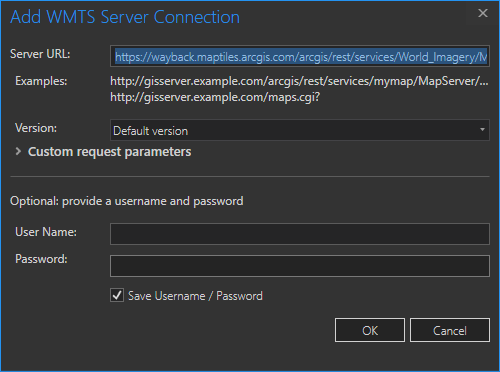 In your Catalog view, click on 'Servers' and you should see the Wayback server listed.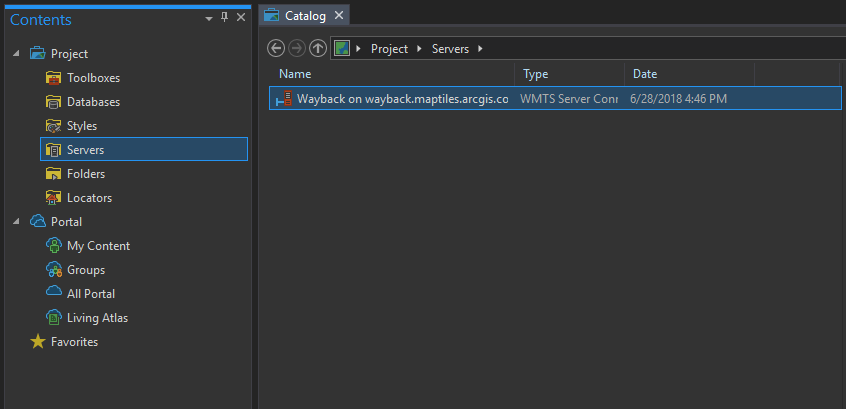 Double click on the Wayback server twice to open and view the full list of available layers.
Right click on a layer and choose whether you would like to add that layer to a new or existing map.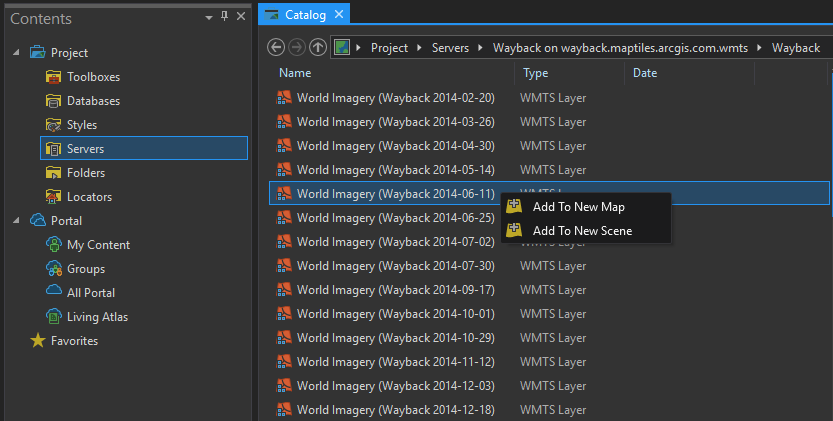 The selected version of World Imagery is now loaded and ready for use. Additional layers can be added to the same map as needed.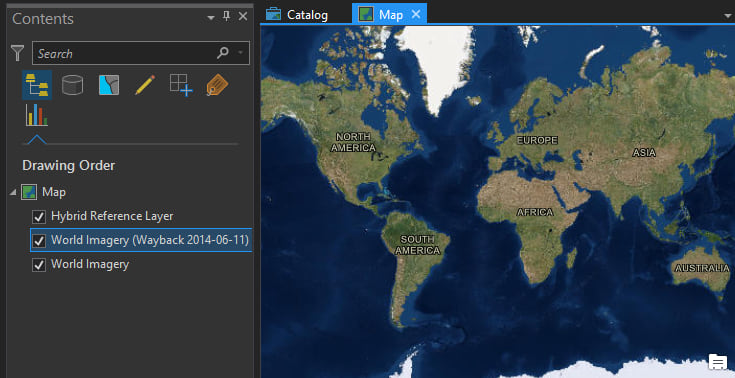 Save your project to save the server connection and the full list should always be available for selecting and loading additional Wayback layers.
That's it!
Commenting is not enabled for this article.