In this demonstration, Nanae shows how to conduct incident analysis using hurricane data.
She describes how to determine and prepare for a hurricane's impact using an anticipated flood zone and cone of uncertainty, to forecast the storm's probable route.
Within her area of interest, she considers factors such as population density and existing infrastructure to identify vulnerable or at-risk individuals and structures within the community.
Once her analysis is complete, she generates an informative report to share with key stakeholders and decision makers to alert them of a focused area of interest to anticipate impact in the community and respond accordingly.
The report includes a map of the impacted vicinity along with quantitative results to describe pertinent demographic details.
Finally, she uses a task to automate the analysis to repeat the workflow using the latest incident data available.
Workflow and analysis
In this demo, Nanae performs the following steps:
1. First, she extracts the geometry for the latest cone of uncertainty and anticipated flood zone. By intersecting the geometries, she can create an area of interest to be applied to a layer of grids that act as bounding polygons.

2. She performs a merge using GeoEnrichment and infrastructure data layers to output a spatially enabled DataFrame to track critical infrastructure and population counts.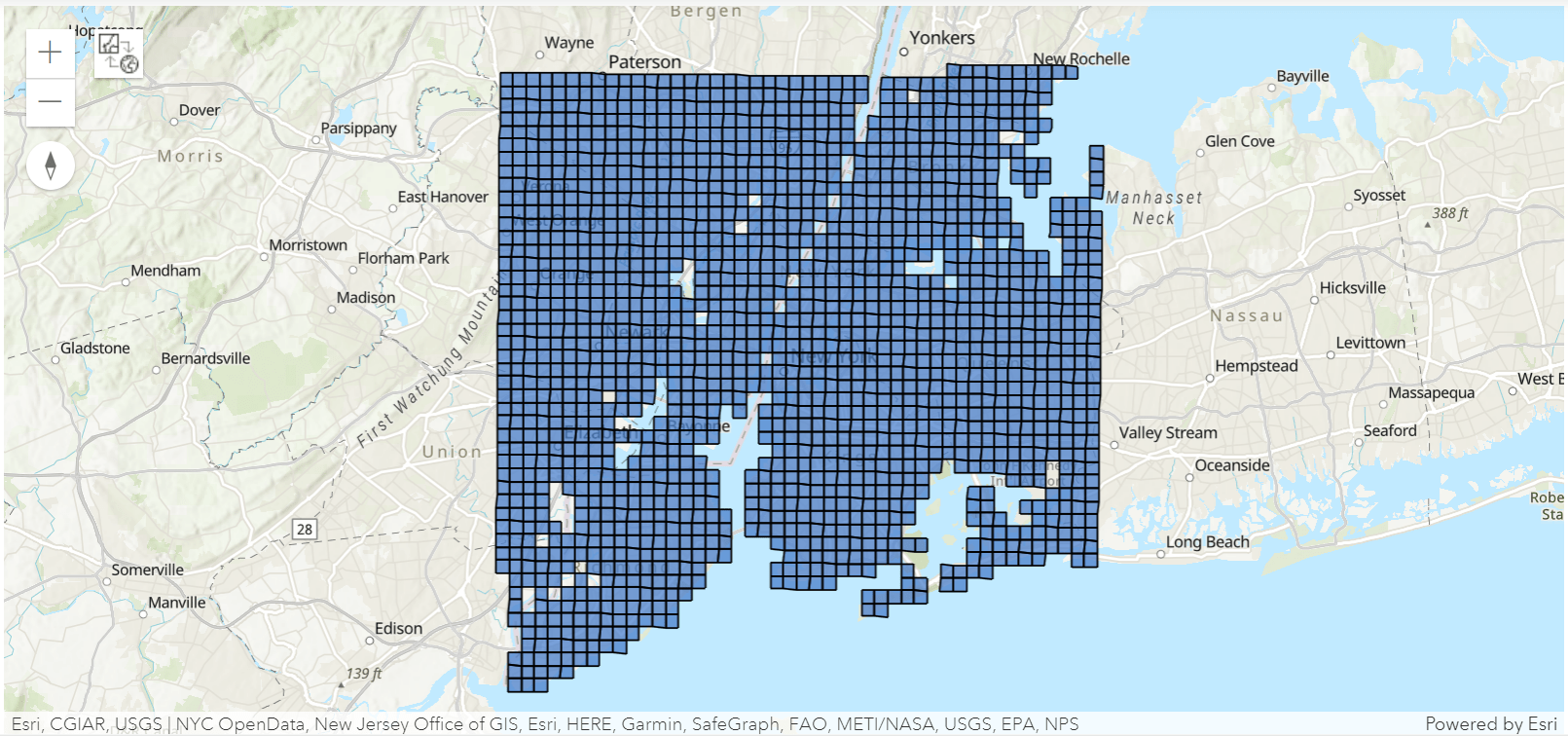 3. Next, she generates PDF reports using an infographics template and links each report to its respective grid. Each report is added as an item to the organization so that it can be shared publicly or privately as needed.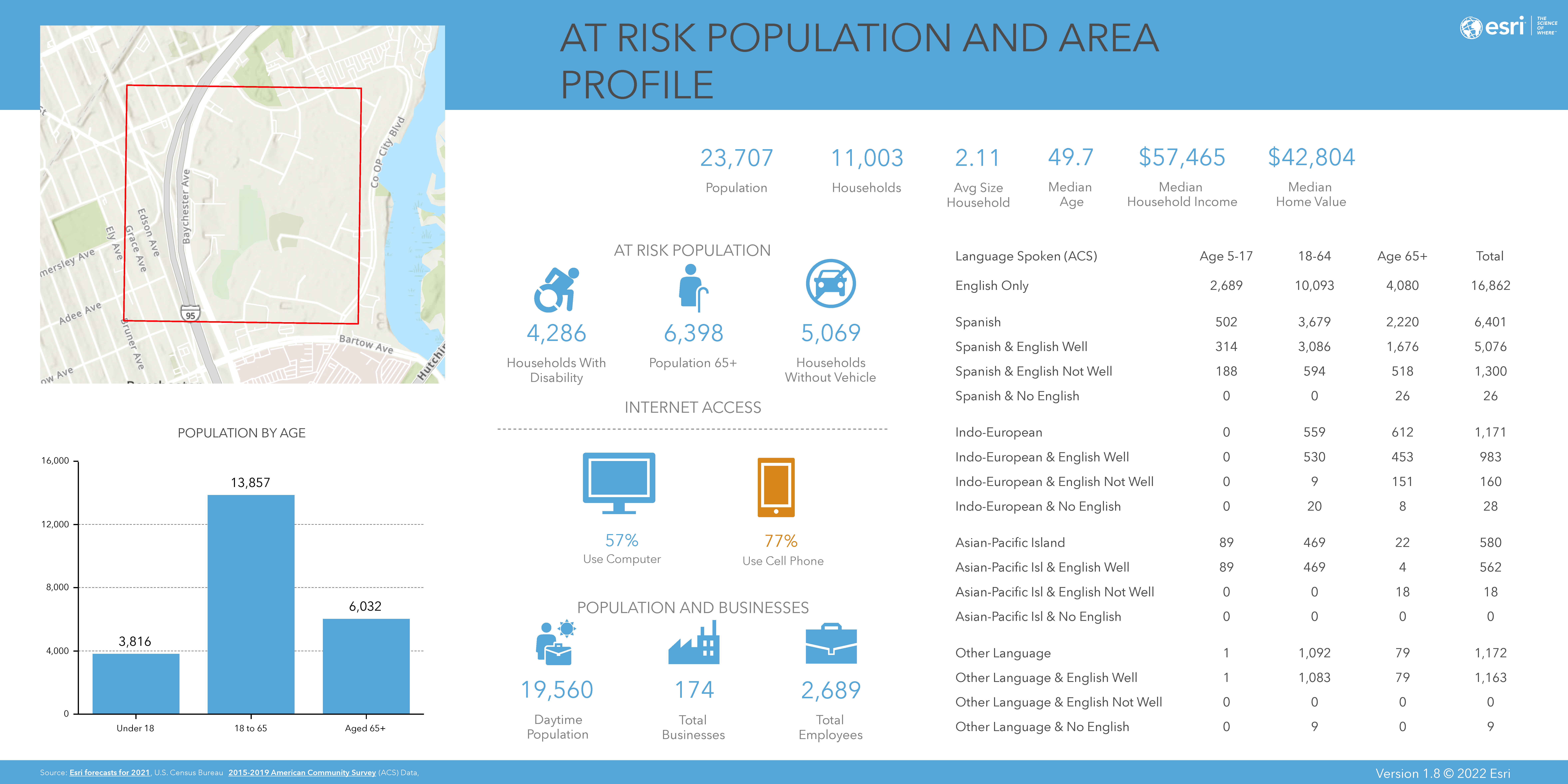 4. Finally, Nanae has scheduled a task to run every 6 hours, which is the time it takes for the incident layers to update with new geometries. This ArcGIS Notebook can now be used for any incident in the future just by updating the layers to find new areas of interest.
Learn more