If you have a publicly accessible organization home, you can make it easier for others to discover it by registering it as a public item via search in ArcGIS Online. While anyone can share an organization's home page via a link, adding it as a public item enhances the ability for others to discover your organization's home page using search.
Follow these simple steps to add your organization as an item to facilitate its discovery.
Step 1 – Sign in to your organization, and open your organization's home page.

Step 2 – Copy your organization home page URL.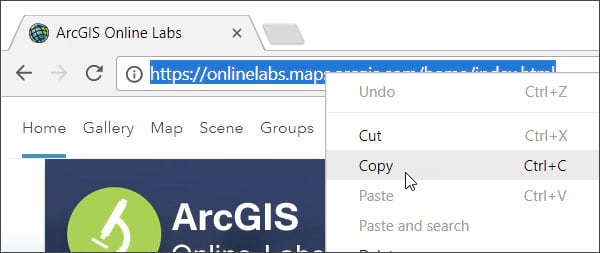 Step 3 – Go to Content and click Add Item, then choose From the web.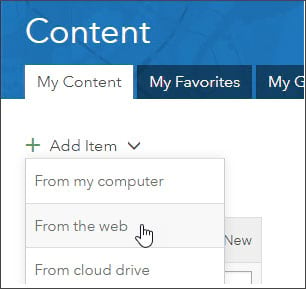 Step 5 -Select Document as the type.
Step 6 – Paste the URL from step 2 in URL:
Step 7 – Add a Title and Tags.
Step 8 – Click Add Item.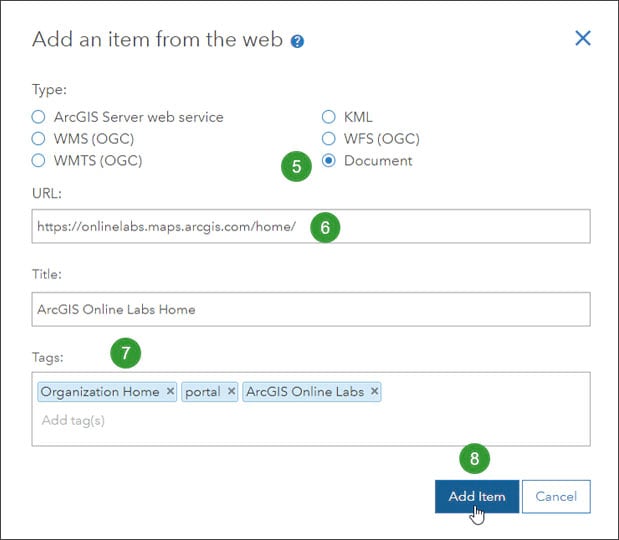 Step 9 – Complete the item summary and description, add a thumbnail, and most importantly, Share the item publicly.
Your organization home page can now be discovered via search, making it easier for others to find and use.
More information
For more information see Add items.
This post was originally published on September 9, 2014, and has been updated.
Commenting is not enabled for this article.