On July 17th 2018, Waze, the worlds largest crowd sourced navigation application with over 100 million monthly active users, launched the Waze Live Alerts Layer in the ArcGIS Marketplace. As part of their free two way data sharing program, this layer shows reports from Waze's massive user base, enabling cities that are members of the Waze Connected Citizen Program to immediately create web applications and dashboards that provide an operational overview of traffic in their community, all within ArcGIS!
The Waze Live Alerts Layer shows location reports over the past hour, of where members have reported heavy traffic jams, pot holes, disabled motorists and much more. This stream of information can be used to enable solutions for traffic management, public safety, asset management and notifications that will aim improve city services for their constituents.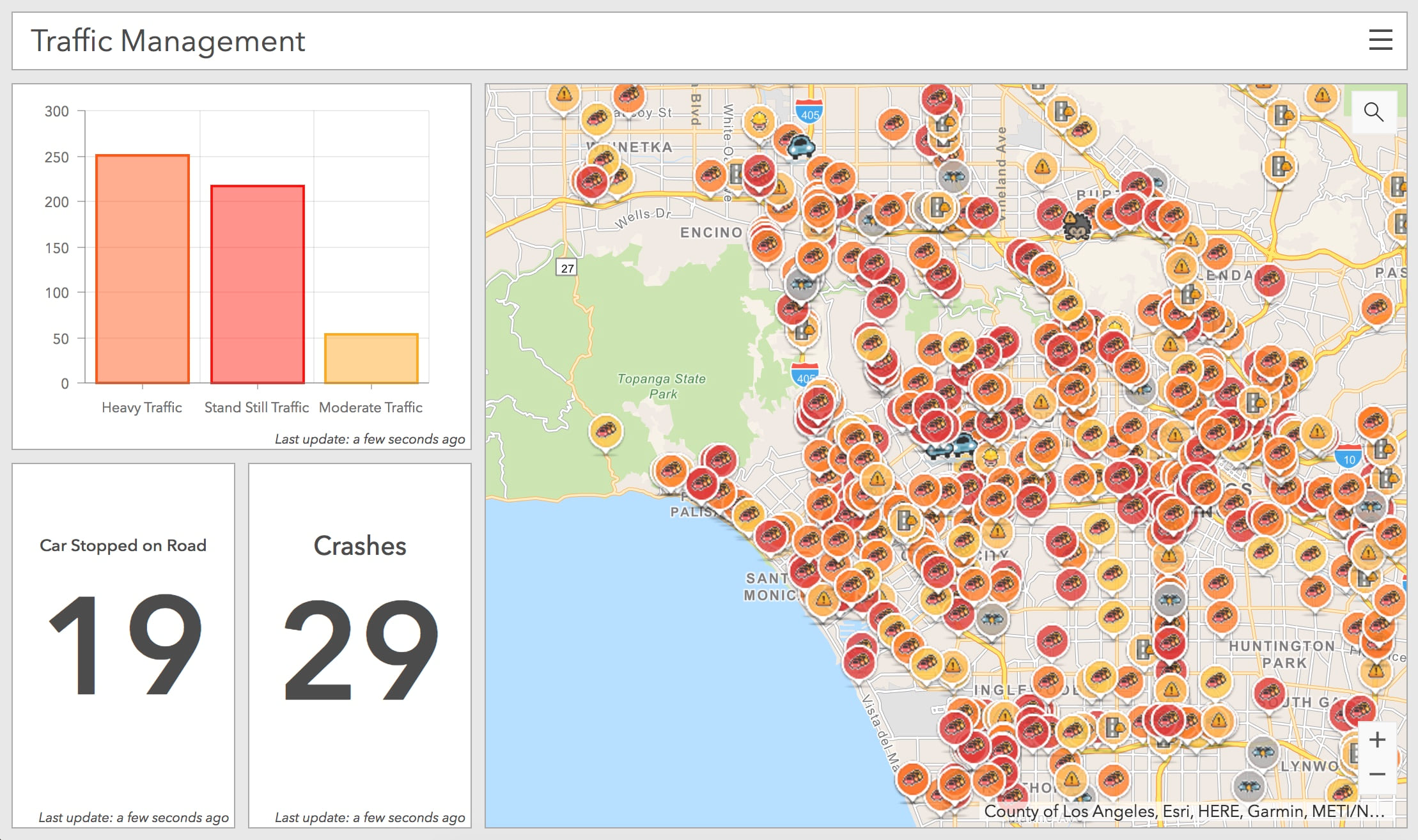 In a time when actionable information is seen as the new gold, Waze is giving away this data for free to any organization that can share data relevant to the application. The most common data that is provided to Waze are planned and scheduled Road Closures, but you can also share more data with them such as business listings, parking locations, and more. When you sign up for the Waze Connected Citizens Program, you can provide your data as an ArcGIS Service  that contains your feed of changing information!
Get started today and sign up for the Waze Connected Citizens Program! If you are already a member of the program and want access to the Waze Live Alerts Layer you can request in the ArcGIS Marketplace. Have more questions? Email waze@esri.com for help.
Commenting is not enabled for this article.