One week from today (if you are reading this on April 11, 2018, anyway) the Cartography. MOOC (massive open online course –I had to Google it) kicks off! If you are anything like me and have put this off until later, there is still time to register. This six-week MOOC is for anyone who wants to learn more about the basics, and sometimes, the not-so-basics, of cartography and I think certainly won't hurt your ongoing life goal of being an even better map maker.
Now hang on, this is worth emphasizing. Maker. We get to make things! Making is the best; making maps is just insane. In this MOOC, we'll do our best to give you insights into the creative process via six lessons. Six 20 minute episodes of talking heads (Ken Field, Edie Punt, Wes Jones, Nathan Shephard, and yours truly), 13 detailed exercises that cover the gamut of map-making from making your first map, to thematics, 3D and animation, plus a horde of folks eager to answer your questions in addition to the lively community of learners that you represent. There's currently 30,000 people registered (my stomach just flipped a little). It's a big classroom but we're thrilled so many people want to take their map-making to the next level.
It's free (as in FREE!), and includes access to required software for the duration of the course. The only cost is a handful of fleeting moments of your allotted time on this earth. More of an investment, though, really.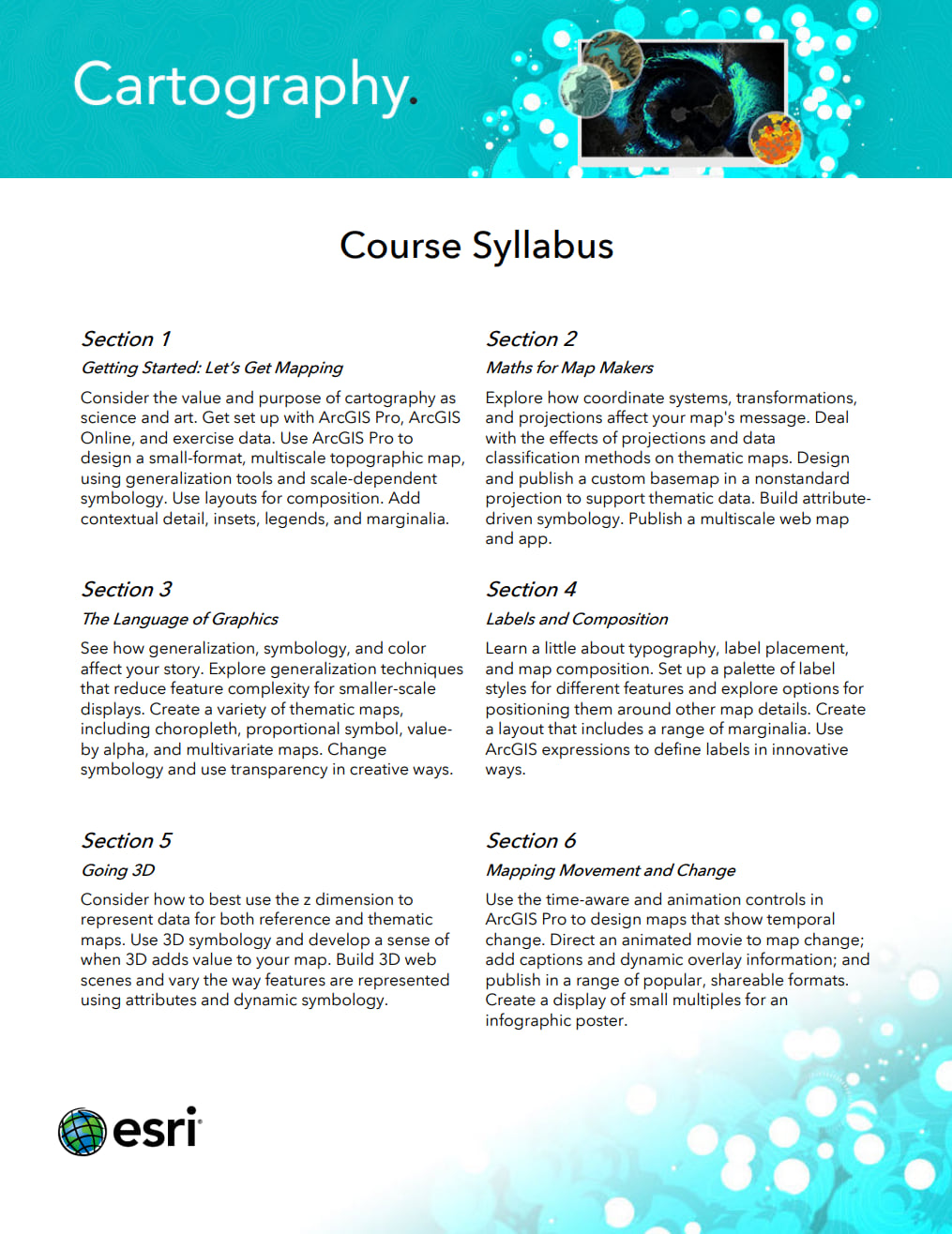 See you there!
If you are already signed up, thanks! If you know someone who would be fun to invite along, then let them know.
Commenting is not enabled for this article.