A couple days ago Mele Koneya asked the Esri Community about using images for picture strokes in ArcGIS Pro. Mele wanted to make a creative map where the lines connecting points to a central hub looked like string connecting pushpins. Sounds like a cool map!
When using images a picture strokes, there are some things to keep in mind…
Picture stroke images should be vertically oriented. Up and down. This is the direction that Pro uses to string them together.
Be sure that where the graphic exits the top of the image is vertically aligned with where the graphic exits the bottom of the image (or else there will be jaggies of misalignment when Pro repeats the image along a line).
PNG format is best, especially if you have a transparent background around the edges of your graphic.
Keep the file size pretty small. You might be surprised how small the image can be, and still look great as a picture stroke.
Pro has a "tint" option which colorizes any whiteness in the image, if you want to dynamically control color.
Because the image is repeated at each vertex, lines with very simple geometry work best.
You can use picture strokes for line features, or for the strokes around polygons.
Here are a couple example images of a thread, that take these into consideration (feel free to try them out as a picture stroke, yourself)…


Which, with some tinting and some offset effects, look like this…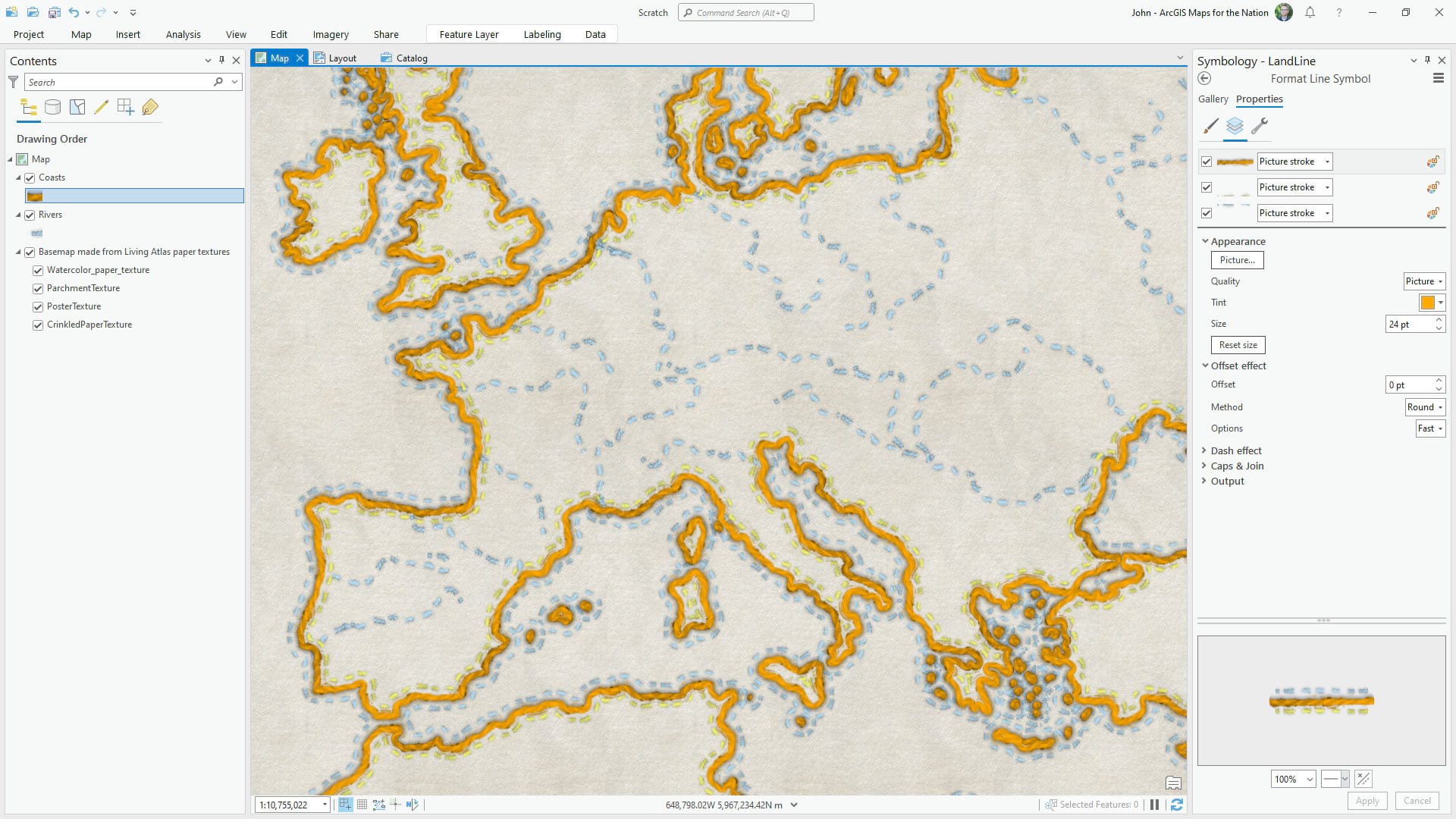 Picture strokes have a big impact! Feel free to download this zip file of 30 images that I've made over the years, to use as picture strokes. Also, if you are curious about that basemap, it's just a bunch of paper textures from Living Atlas stacked up.
Here is a short video walking through how to make a similar map. You can save the yarn images above and follow along…
My mom was a textile artist. And also my middle school geography teacher. The combination of maps and embroidery hit me right in the feels. I suspect though, that it's not just me; there's something wonderful about making a map that looks somehow real, like you could reach out and touch it. Maps that touch us back.
If you are intrigued by this sort of thing, you might like this "Sampler" needlepoint style or the "Felt" style for ArcGIS Pro. I've done a lot of the symbol prep work for you and they are ready for some quick clicking to whip up material maps.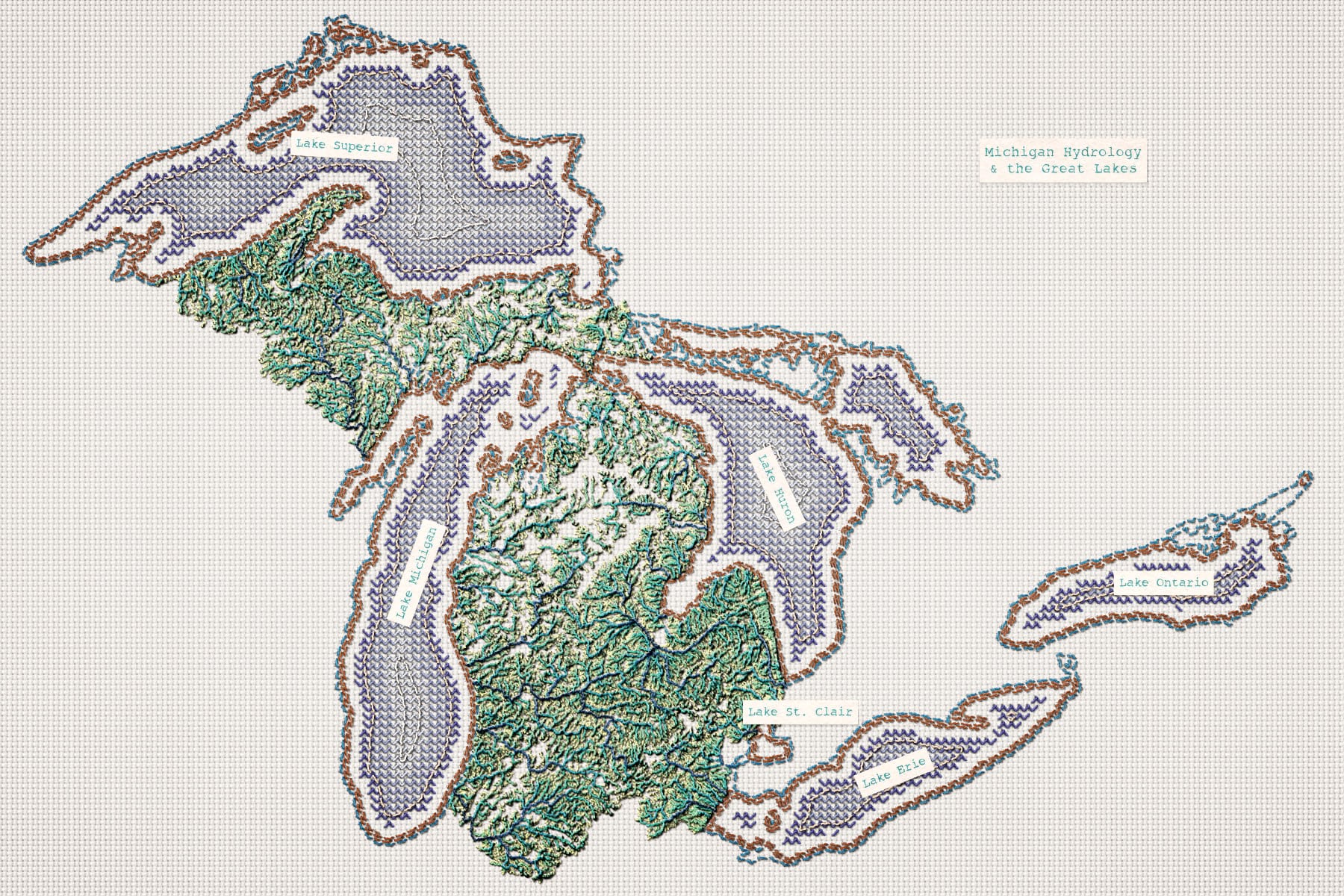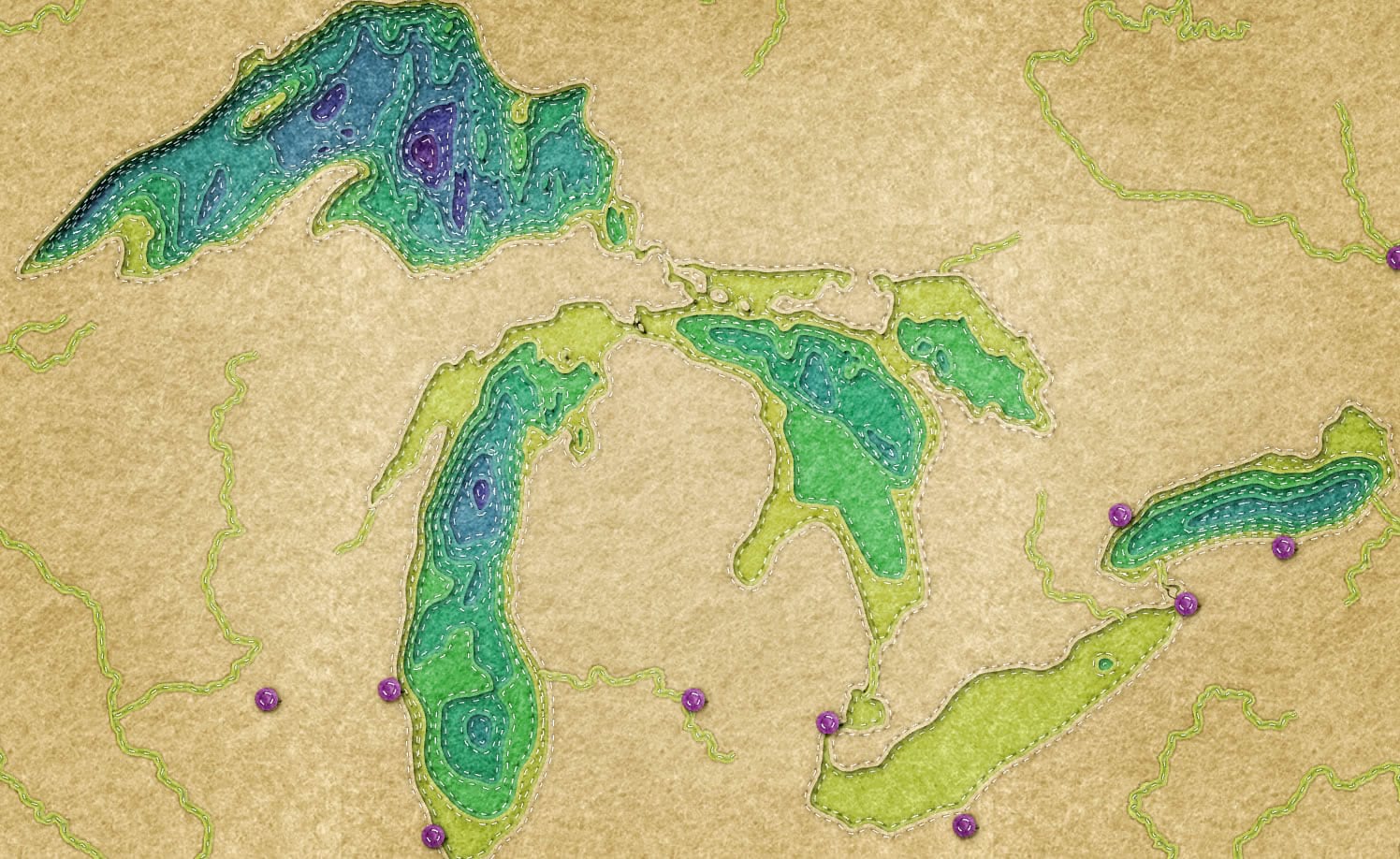 Happy mapping, everyone! John