As states have begun executing their coronavirus (COVID-19) reopening plans, businesses have started to review which locations they can reopen or enhance current business operations. Businesses that have locations across America need authoritative COVID-19 case data and health restriction information at the community-level to make effective decisions.
The Coronavirus Business Reopening solution can be used by businesses during the coronavirus (COVID-19) pandemic to guide the reopening of locations that are in multiple jurisdictions. The solution includes an ArcGIS Dashboard used to evaluate coronavirus case data and health restrictions, understand the impact on business locations that are in many diverse jurisdictions. The information gathered guides the decision to open or close a location, which can be recorded and shared with key internal stakeholders.
Understand health restrictions and case information
Business executives can use the Coronavirus Business Reopening Dashboard to get a national perspective on health restrictions set by each state's government. Select a state, filter case information, and review the list of business locations within that state.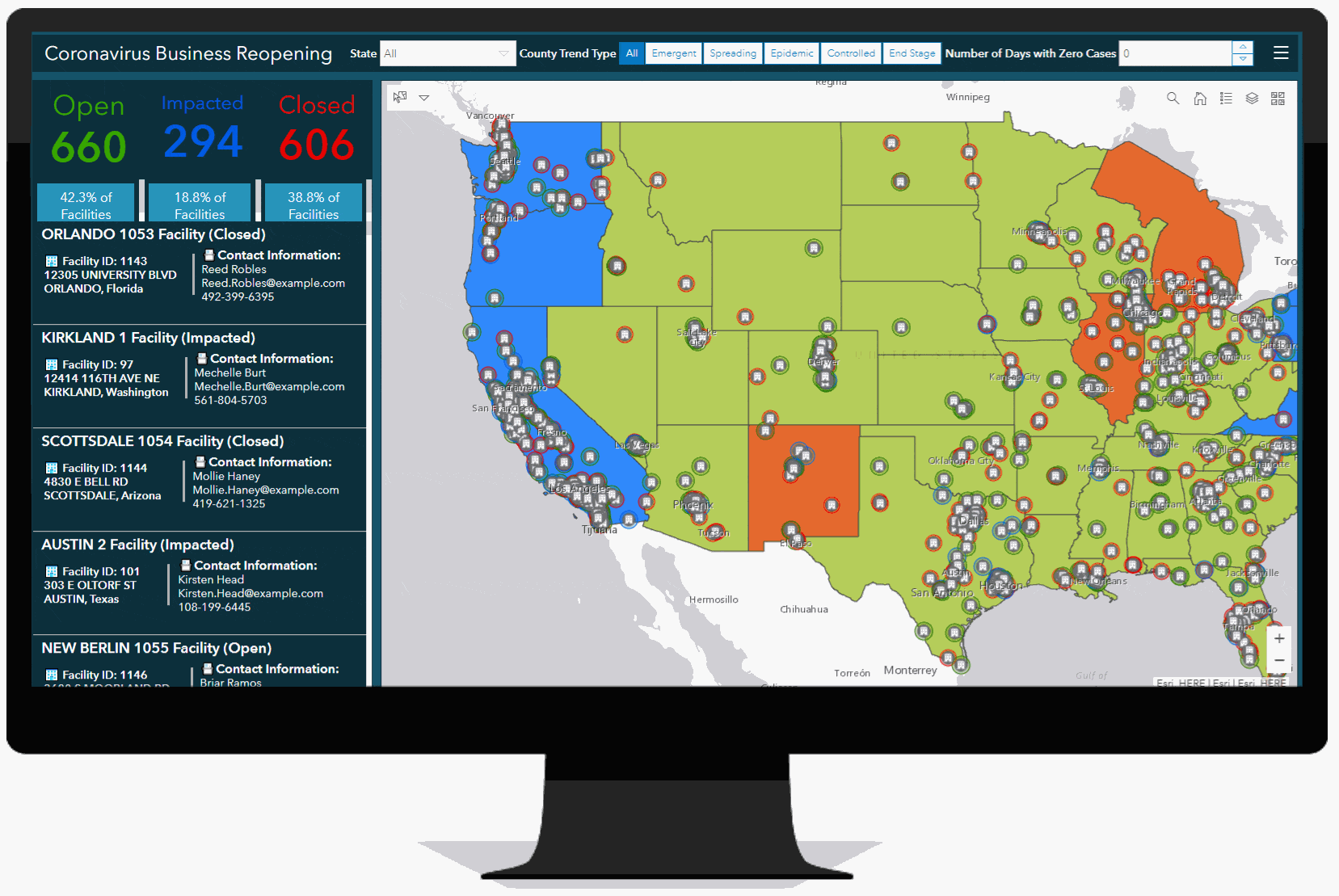 Locate counties with zero new cases
Identify communities, where the number of new cases has peaked, is critical in targeting business locations to reopen. Select a time frame and review locations where zero new cases have been tabulated.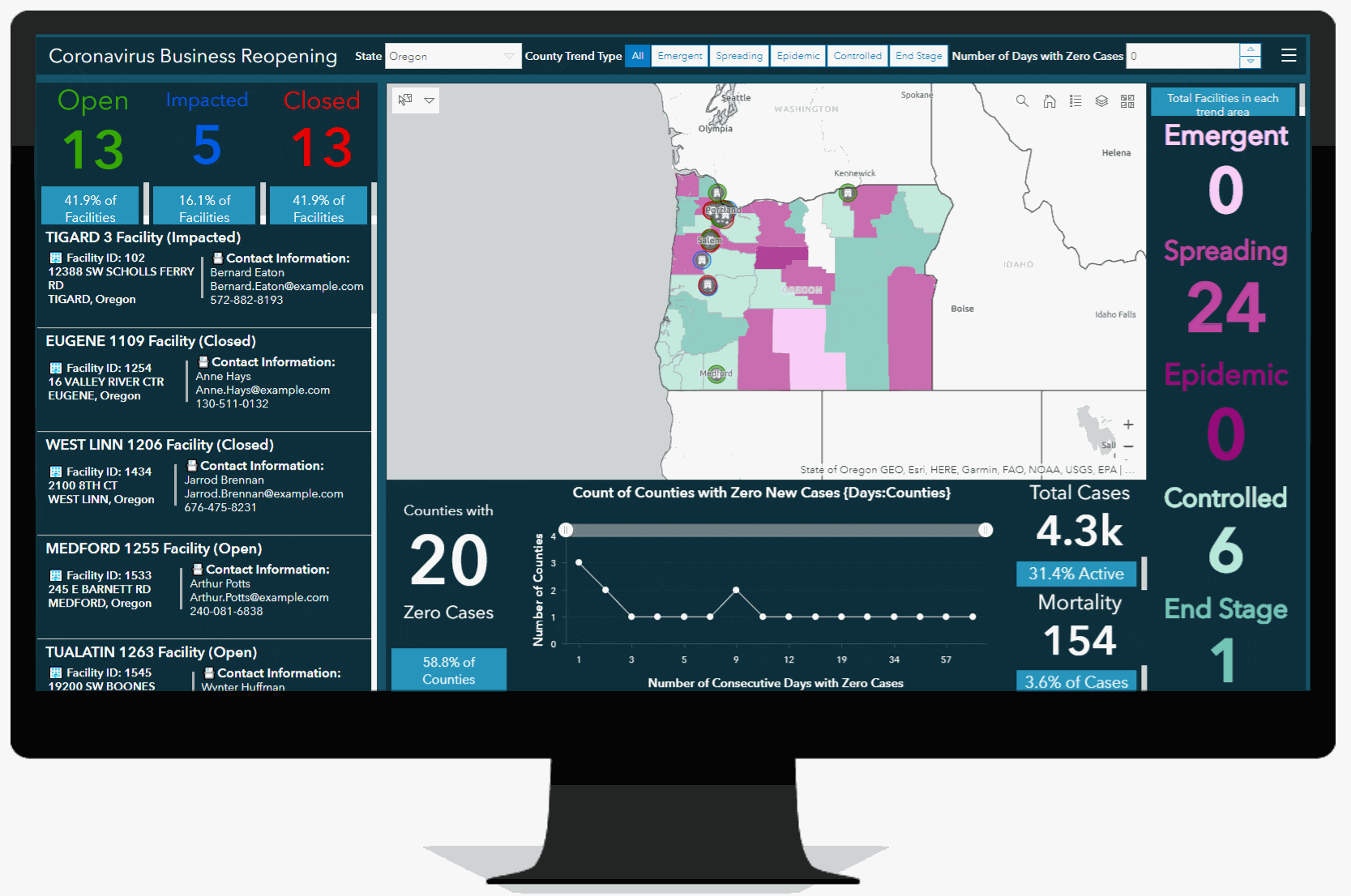 Update health restrictions and case information
To understand and prioritize where reopening can begin, business leaders rely on the latest state health guidelines, as well as, coronavirus case information tabulated for counties in the United States. The Coronavirus Daily Analysis Notebook helps organizations source the latest health restrictions and case information from the following layers on a daily basis:
The layers can be updated daily so businesses have the latest health restrictions and case information to make reopening decisions.
Additional Resources
Learn more about the coronavirus recovery solutions and how you can quickly deploy these solutions on the ArcGIS Solution site.  For questions and feedback, chat with us on GeoNet or contact Esri Support Services. Finally, Esri is providing several resources to help organizations combat the coronavirus.  The COVID-19 GIS Hub is the place to access additional resources and to request GIS assistance from Esri.