In ArcGIS Pro 2.9 a new enhancement in the existing Generate Desire Lines geoprocessing tool will allow you to generate a Wind Rose report.
Generate Desire Lines allows you to generate a series of lines from each site to all associated locations points. The desire lines help visualize the spatial relationships between entities. For example, stores and customers, banks and ATMs, hospitals and patients, and so on. The existing tool also outputs key distance information for lines that connect each pair of entities. The new Create Report parameter will generate a report that further helps you understand the distribution of locations around your site.
The Wind Rose report highlights key information through indicators, charts and tabular information. This information unlocks the complexity in the spatial relationship between the entities. The output from the geoprocessing tool and the report, help facilitate an enhanced understanding of the distribution of location points around each site.
Explore the interactive ArcGIS StoryMap that showcases a use case of Generate Desire Lines and the Wind Rose report.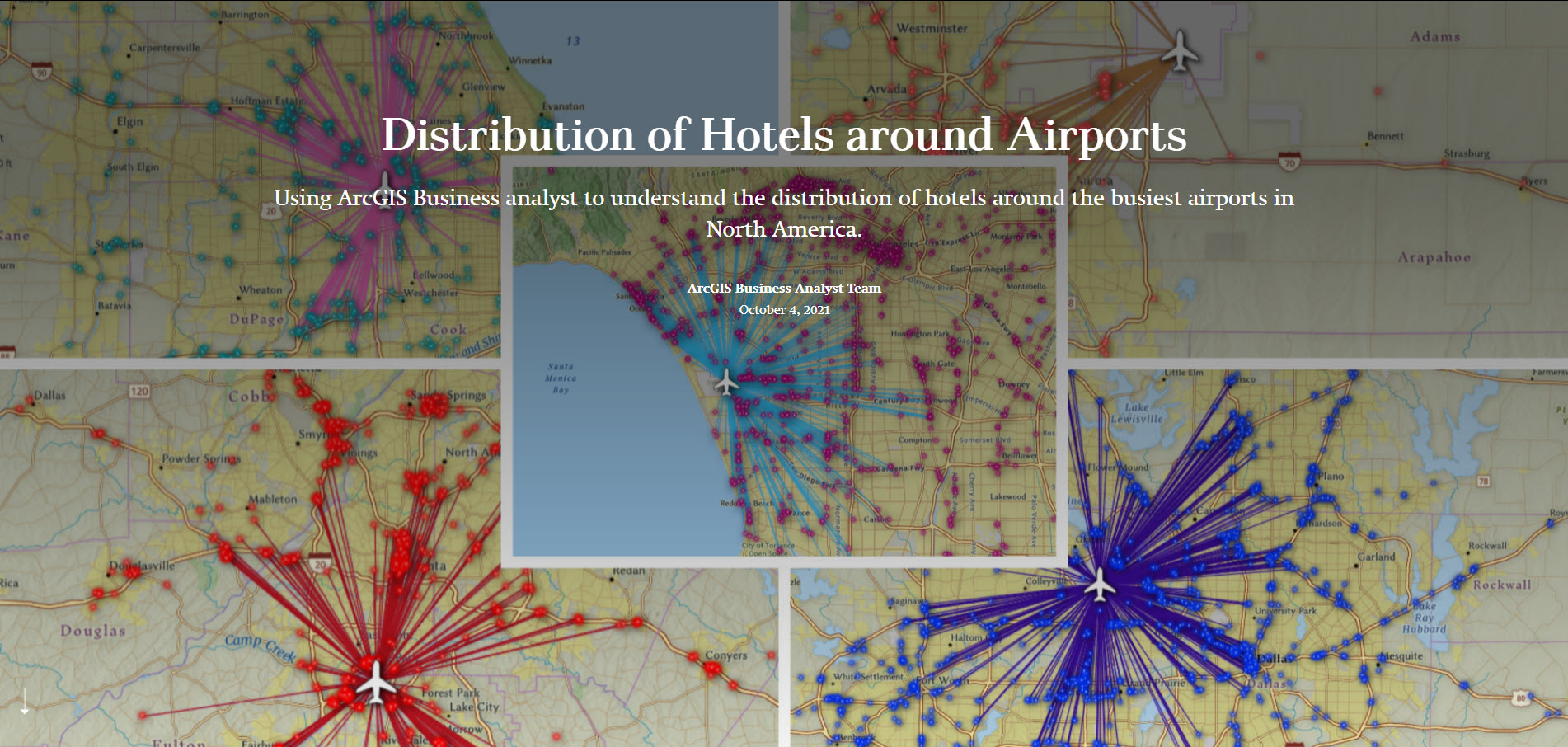 While exploring the story did you notice the new look of the report?
The Wind Rose report is the first Business Analyst Pro report with an updated design. This new look is inspired by the infographic reports that are available in Business Analyst Web App. The ArcGIS Business Analyst team plans to continue to modernize other existing Business Analyst Pro reports in future releases of ArcGIS Pro.
Learn how to interpret a Wind Rose report.
Additional resources
We hope you enjoy this new enhancement in the November 2021 release of ArcGIS Business Analyst Pro! See the following links for more information regarding ArcGIS Business Analyst: